Cats - the Musical
Music by Andrew Lloyd Webber, based on Old Possum's Book of Practical Cats by T S Elliot
Guildford School of Acting / University of Surrey
Yvonne Arnaud Theatre
–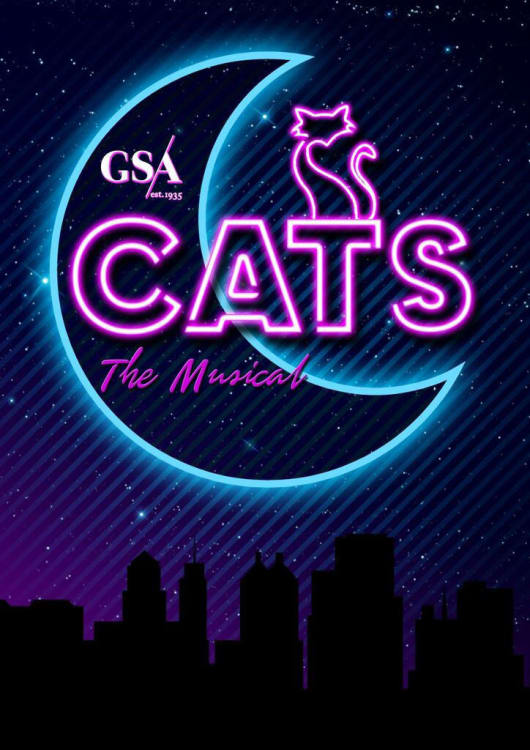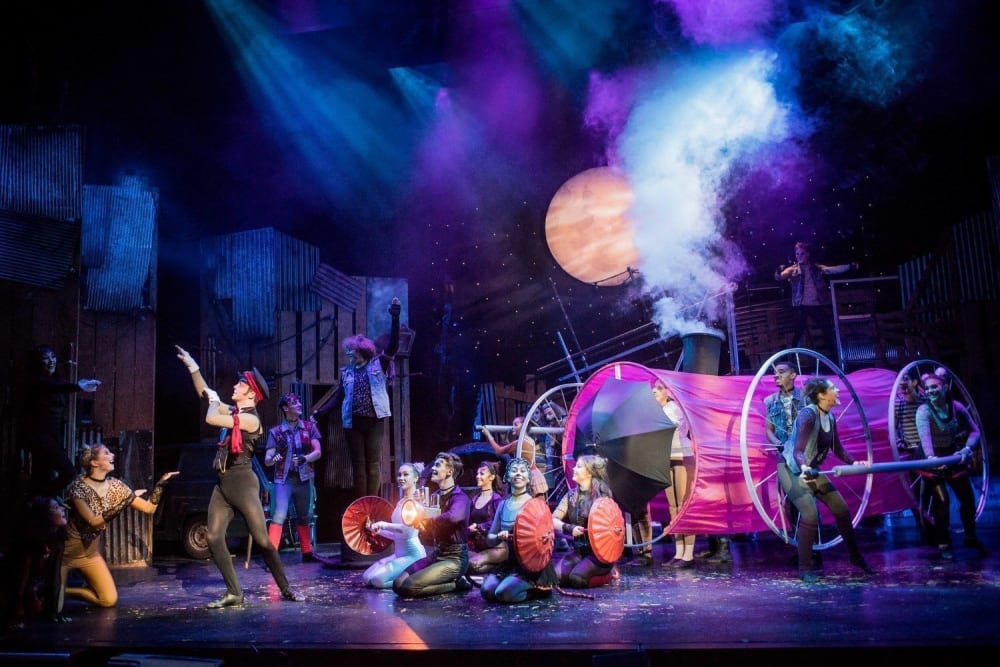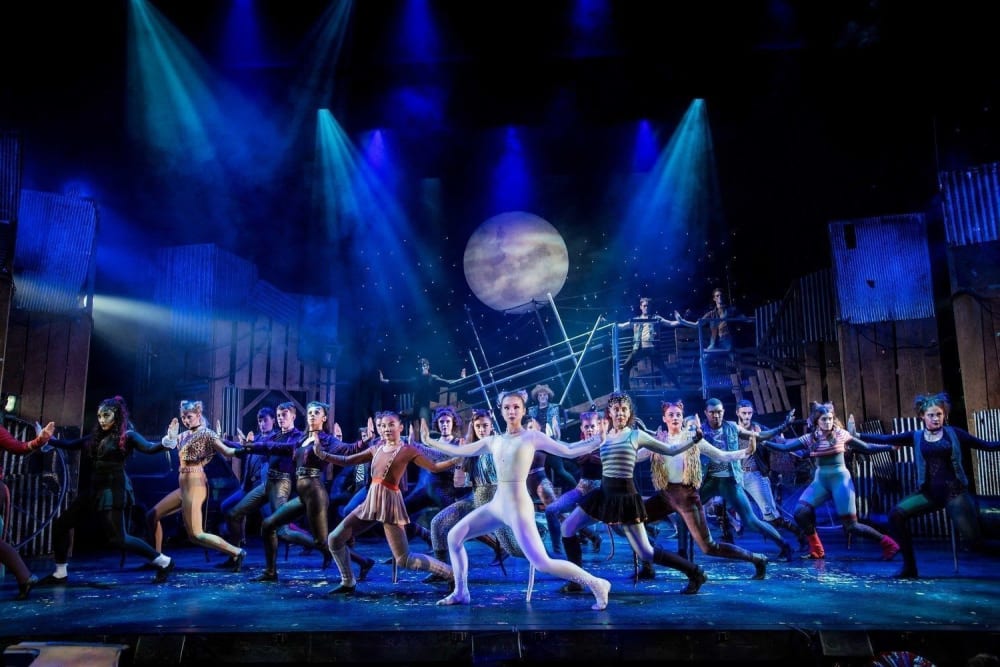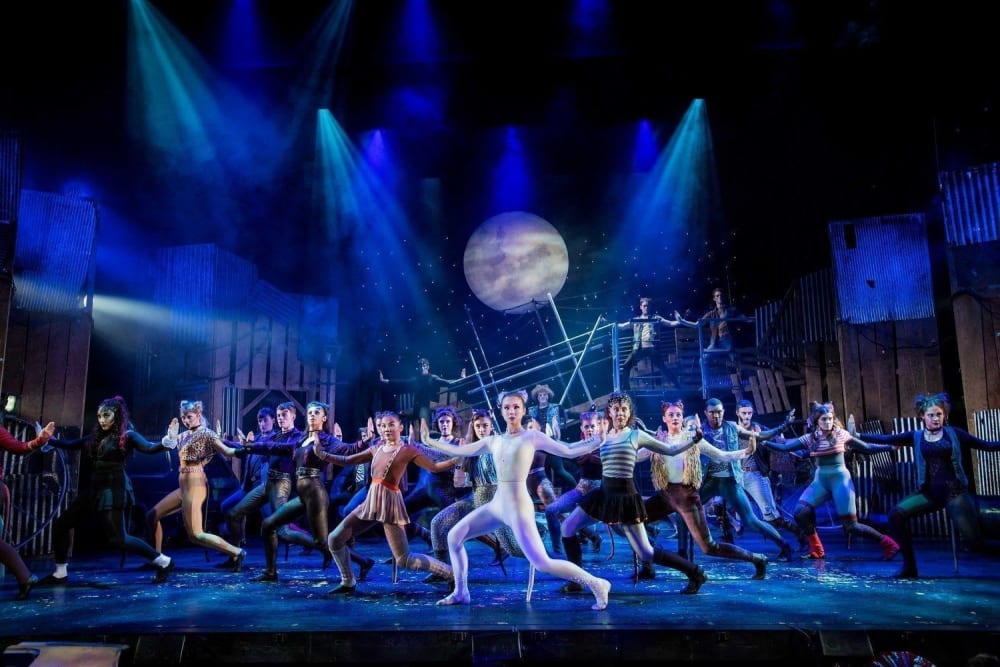 GSA's Head of Musical Theatre, Julian Woolford, said, "this is a show that requires performers at the peak of their skills, able to sing and dance to the highest standards seen in the West End or on Broadway" and here are thirty-five of his students ready, willing and able to prove their worth, together with Lloyd Webber's musical score expertly played by a seven-piece band under the direction of Peter McCarthy.
There is no real story to this show. It's a sung-through musical about cats and begins at midnight in a darkened junkyard full of discarded rubbish, which we are are just contemplating when an explosion of sound and light hits the senses and the cats gradually start to appear from their hiding places. What we are now about to witness is the Invitation to the Jellicle Ball, a yearly gathering where Old Deuteronomy will choose which cat is to be taken to the 'Heaviside Layer' to be reborn into another life.
Jade Ma as the white cat Victoria introduces the ball with a slow and delicately balanced solo. Her tiny wobble here can be forgiven—slow is harder to sustain and that aside her beautiful, sensual, sinuous cat stretches constantly drew all eyes to her.
Cats can be quite scary creatures and this cast make the most of their characters as they prowl around the audience, all gradually becoming bolder as the show progresses until eventually they are not averse to taking flying leaps from stage to auditorium and are constantly on the move.
They have taken on the challenge of Gillian Lynne's original choreography (directed and choreographed by Chrissie Cartwright) singing and dancing almost non-stop yet never seeming to be out of breath. Their talent, technical expertise and stamina is amazing leaving the audience out of breath in their place.
It is said to be a show with no 'leads', yet several characters are more prominent, particularly Grizabella, the 'glamour cat' who has now grown old. Her song "Memories" has had a life of its own beyond the show and Mary-Jean Caldwell is the brave girl who takes on this role, following in the vocal chords of Barbra Streisand and Elaine Paige, and she makes a darned good job of it. The song needs to be sung exquisitely beautifully but with a sense of pain, mental and physical, that the memories bring. In the first act, it was beautifully sung but I couldn't feel the pain—in act two, I was fighting back the tears!
Other notable performances are from Darragh Cowley as Rum Tum Tugger who struts and postures like a cat-style Elvis. As the revered and wise Old Deuteronomy, Dom Curtis is quietly thoughtful, befitting his cat years, but in song his glorious baritone voice fills the theatre.
Mungojerrie and Rumpleteazer (Aidan Harkins and Annie Southall) were the most popular and got the loudest cheer as the cheeky, fun-loving cats. Loved the slightly woebegone performance from old theatre cat Gus (Connor Dyer) remembering his greatest roles, and tall Luke Fraser Yates showed that height is no obstacle to excellent dancing ability as the magical Mistoffelees.
The first production took place in 1981. All these years later it has lost none of its ability to charm, and these young and energetic performers give it their all… quite brilliantly.
Reviewer: Sheila Connor