Cautionary Tales for Daughters
Tanya Holt and Robin Kingsland
Jermyn Street Theatre
–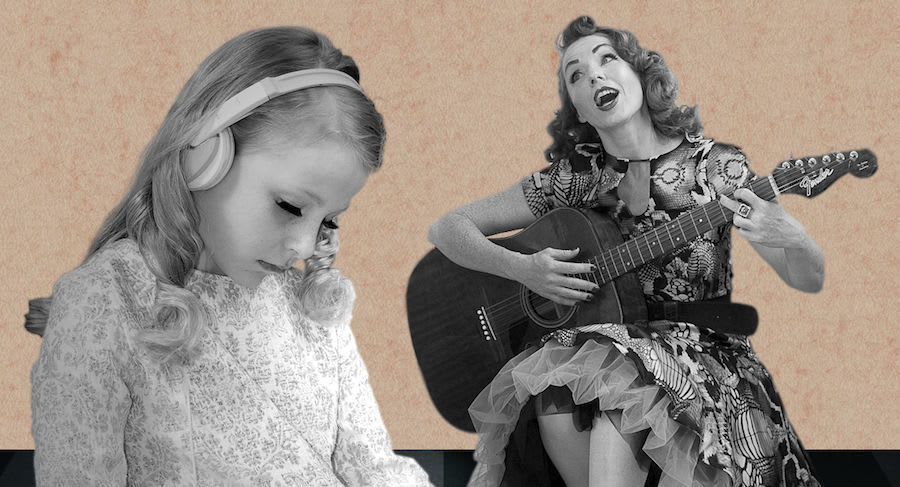 More like cabaret than drama, Cautionary Tales for Daughters is best described by its extended title "songs your mother never taught you" for it is a sequence of mainly musical numbers full of advice and of warning.
Writer and performer Tanya Holt has an engaging personality, a deft way with words and a strong voice and delivers ninety minutes (plus interval) of lively satire with little time to take breath, though she does have a brief hiatus to knock back the vino, along with some audience members (it's all part of the act).
She is supported by pianist Birgita Kenyon (aka A Girl Called Fred), who joins in some of the numbers with some thrilling high notes, and video animation that is sometimes an image to suggest setting and sometimes an integral part of the telling.
Holt has a light touch that belies the seriousness of what she is saying in some songs as she deals with such subjects as abusive partnerships and sexual harassment. She draws, she says, on real life examples (names changed of course) for all her stories of where obsession with designer labels can lead you, of the dangers of dieting and of tattoos that you can come to regret (like the Garry Glitter portrait of the fan so eager to be part of My Gang) and more.
With rapid costume adaptations and changes of accent, Tanya Hold marks change in persona without any heavy characterisation, her own vitality always present, even in a southern sounding lament about a grey hair that owes much to Gershwin. She brings a bright originality to her rhyming and a risqué edge to her humour. "Be in bed by ten," she says, "or come home."
Robin Kingsland's direction ensures that nothing stays static or goes on too long. It is just the right length for its material and, though most of the shows issues are feminine, the fellers should find it funny too.
Reviewer: Howard Loxton