Cavalleria Rusticana and Pagliacci
Pietro Mascagni & Ruggero Leoncavallo, libretti by Giovanni Targioni-Tozzetti, Guido Menasci and Ruggero Leoncavallo
Met Opera on Demand
Metropolitan Opera House, New York
From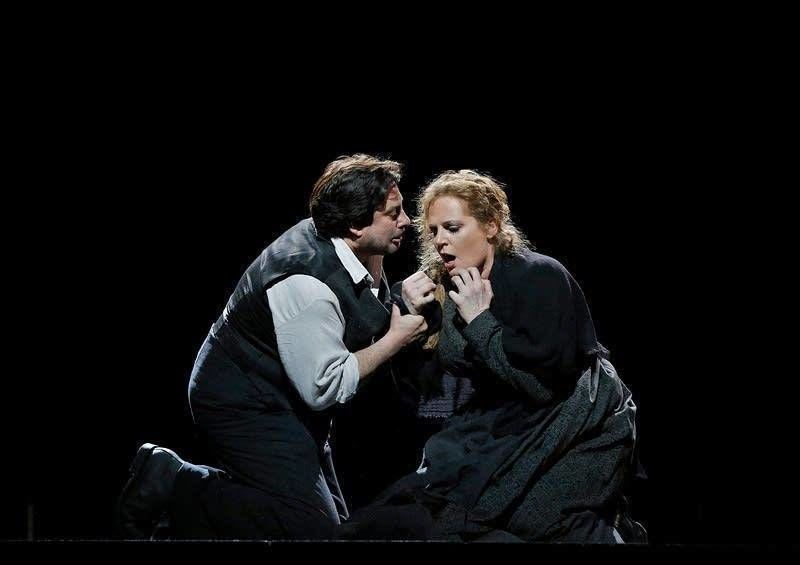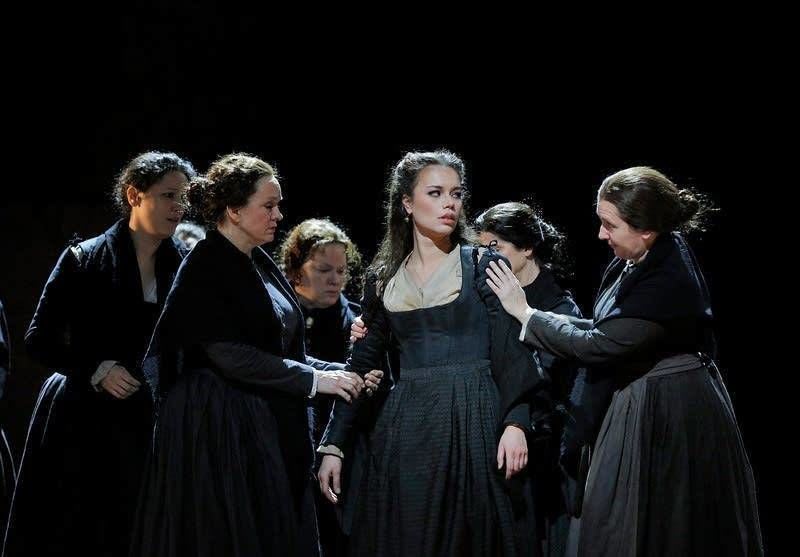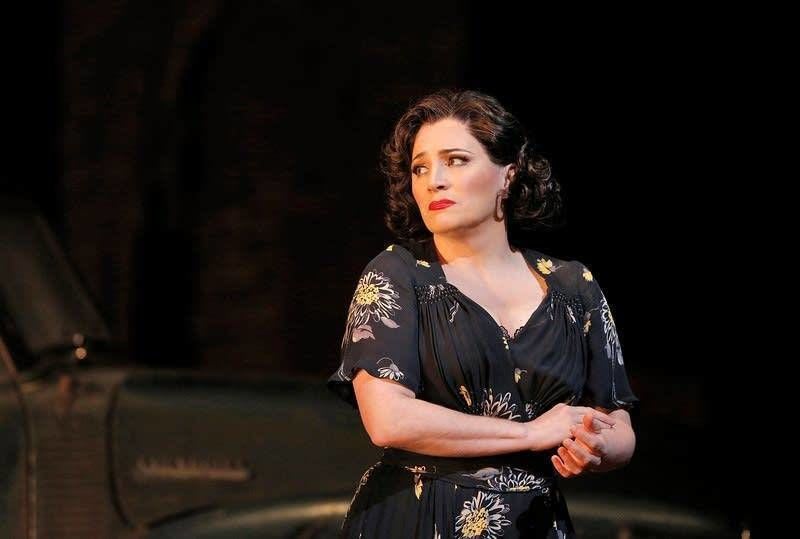 Cavalleria Rusticana and Pagliacci, two one-act operas, invariably performed as a double-bill since 1893, share the same theme (love, betrayal, revenge) and the same location, Sicily. David McVicar's revival, conducted by Fabio Luisi, at The Met New York, dates from 2015.
Mascagni's Cavalleria Rusticana, raw and lyrical, the foremost vermiso opera, is based on a short story by Giovanni Varga. McVicar sets it in 1900 in an empty market square surrounded by chairs which are for the gossiping villagers.
Santuzza makes her entrance all alone during the overture. She never leaves the stage, remaining albeit on the periphery, emphasising she is an outcast, excommunicated by the Roman Catholic Church and rejected by the local community. Adultery is taken very seriously. The Sicilian code of honour is brutal.
Santuzza is pregnant and unmarried. Her lover Turiddu has abandoned her in favour of his former lover, Lola, who married Alfio (Georgio Cagnidze) whilst he was away on military service. Santuzza tells Alfio that Lola (Ginger Costa-Jackson, very sexy) is having an affair with Turiddu.
Eva-Maria Westbroek is very moving as Santuzza and especially when she is desperately imploring Turiddu not to desert her. She is a pitiful, vulnerable, weeping figure, degrading herself ("Beat me, I'll still love you."). Another high spot is Marcello Alvarez, heartbreaking as the unexpectedly weak Turiddu, knowing he is going to die, and begging his mother to look after Santuzza.
The Easter chorus is beautifully sung. The melodious intermezzo, which says it all without a word being said, is beautifully played. Chorus and orchestra received an ovation.
Musically, Pietro Mascagni has far greater impact than Ruggero Leoncavallo. McVicar sets Leoncavallo's Pagliacci in the same market square 50 years later. The stage is dominated by a big truck. The travelling players have arrived. They are a vaudeville troupe. The Prologue becomes part of the vaudeville act. The unfunny comic business with three stagehands upstages what is being said.
Once again, we are offered a story of love and hate, cruel laughter, jealous rage and revenge. Canio (Marcello Alvarez) warns his wife Nedda (Patricia Racette) that if she is ever unfaithful, he will kill her. Nedda is already unfaithful and about to elope.
Pagliacci is a classic play-within-a-play drama. Canio plays Pagliacci to Nedda's Columbine. The roles they act on-stage and the people they are in real life become indivisible. Life imitates art. The villagers, who had come to see a silly slapstick farce, find instead they are witnesses to two real-life murders.
There is so much emotion and so much passion in both operas . The characters are ordinary flesh and blood people, no longer youthful and definitely not romantic figures. George Gagnidze as the ugly and disgusting Tonio, who taunts Nedda and attempts to rape her, is very convincing.
There are a number of ways of tapping into this opera and others at will. The Met Opera on Demand service offers annual ($149.99) and monthly ($14.99) subscriptions as well as a one-off payment ($4.99) for those who have limited time or only want to watch the occasional opera.
Reviewer: Robert Tanitch