Chagos 1971
Nathaniel Brimmer-Beller
Black Bat Productions
ZOO Playground
–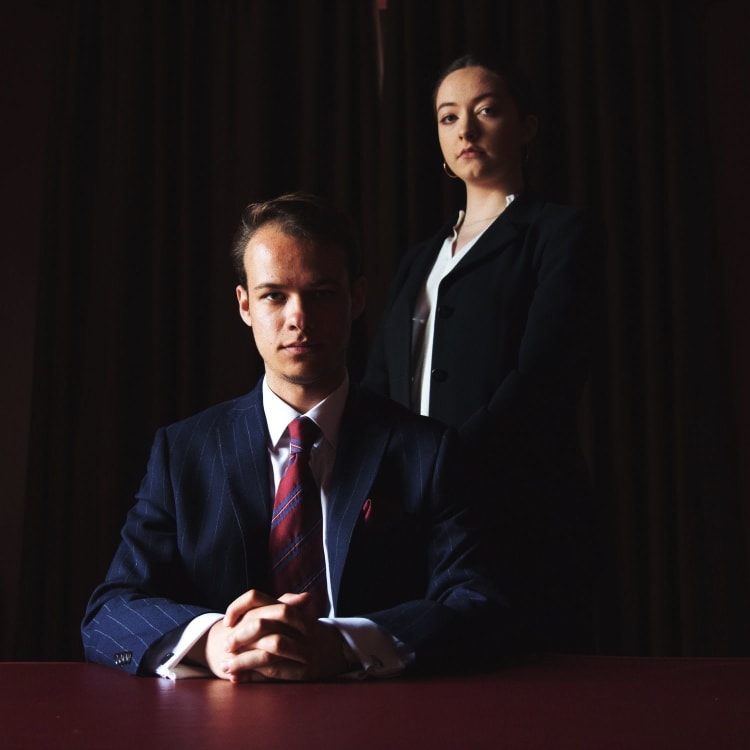 This year, yet another major world body ruled the UK out of order in its treatment of the Chagos Islands. This time it was the International Court of Justice of the United Nations ruling against Britain, which will no doubt continue to ignore international law and any sense of justice.
Black Bat Productions takes us back to 1971 and a key moment in this shameful history. The US wanted an Indian Ocean island base without people and the UK had just the place for them, once they had cleared out the 2,000 people who lived there.
Chagos 1971 lets us glimpse a satiric version of a five-hour London meeting between UK representatives and a tough-talking American Admiral Zumwalt (Angus Bhattacharya) to decide how to get rid of the islands' inhabitants.
The broad brushstroke characters occasionally make us laugh at the things they say, but they also shock us with their insensitivity, their racism and their stupidity.
Pointing out that the people on the Chagos islands are in the main descended from slaves that were only taken there 1,500 years before, the British refer to them as transients with no right to stay. Since the people were unwilling to move, they decide to scare them by killing all the islands' pets. As a consequence, some 2,000 dogs were gassed and poisoned.
These things happened and within years the people had been forcibly removed into poverty and homelessness elsewhere. But the slightly over-the-top acting style and some of the things said make the characters less than credible. For instance, a British official wanting to win influence with the US admiral suggests he stay over saying, "we've got this townhouse oozing spare rooms and imperialist swag." Indeed, but outside of cartoons would anyone say that?
All the same, Black Bat Productions has done us a service in mounting this engaging show about an important, generally forgotten crime. Let's hope the still-suffering victims are helped someday soon.
Reviewer: Keith Mckenna