Changing Destiny
Ben Okri
Young Vic
Young Vic
–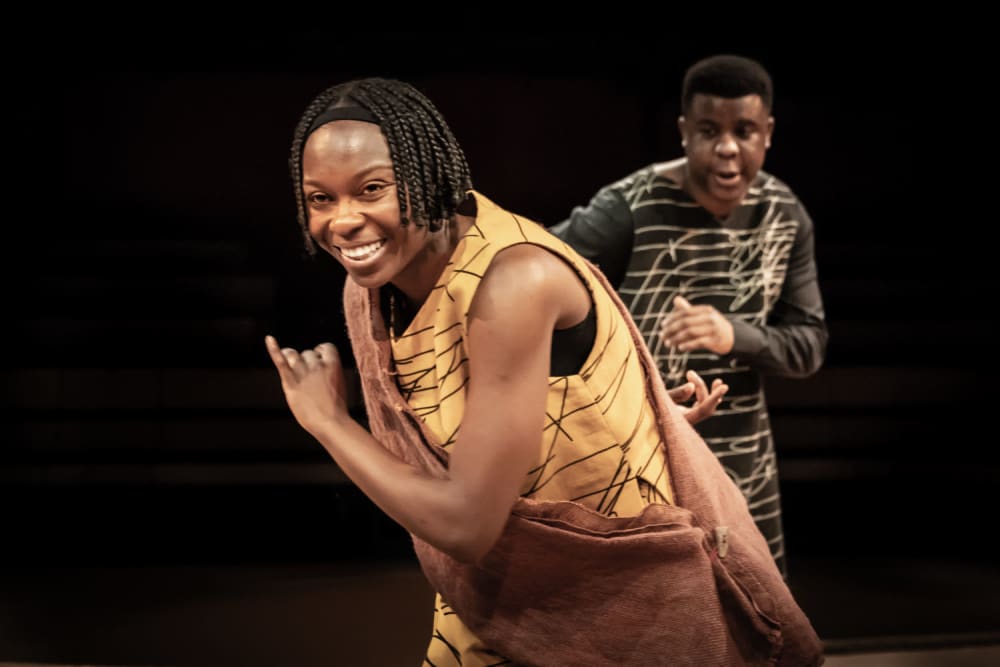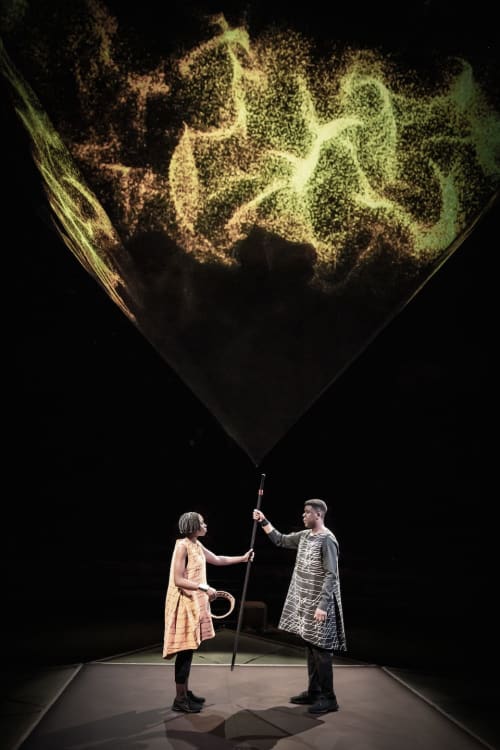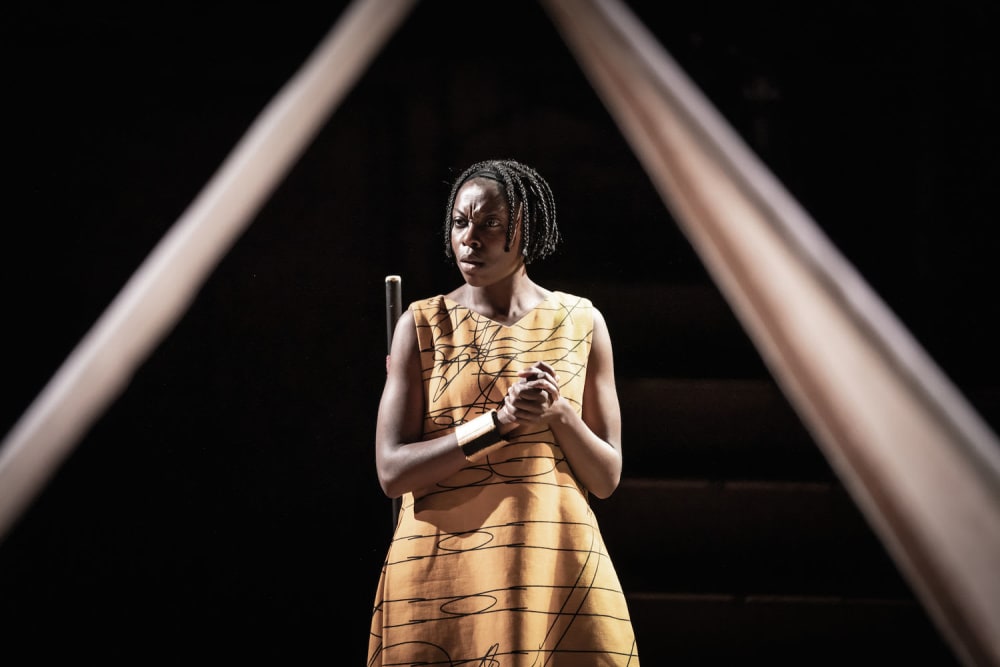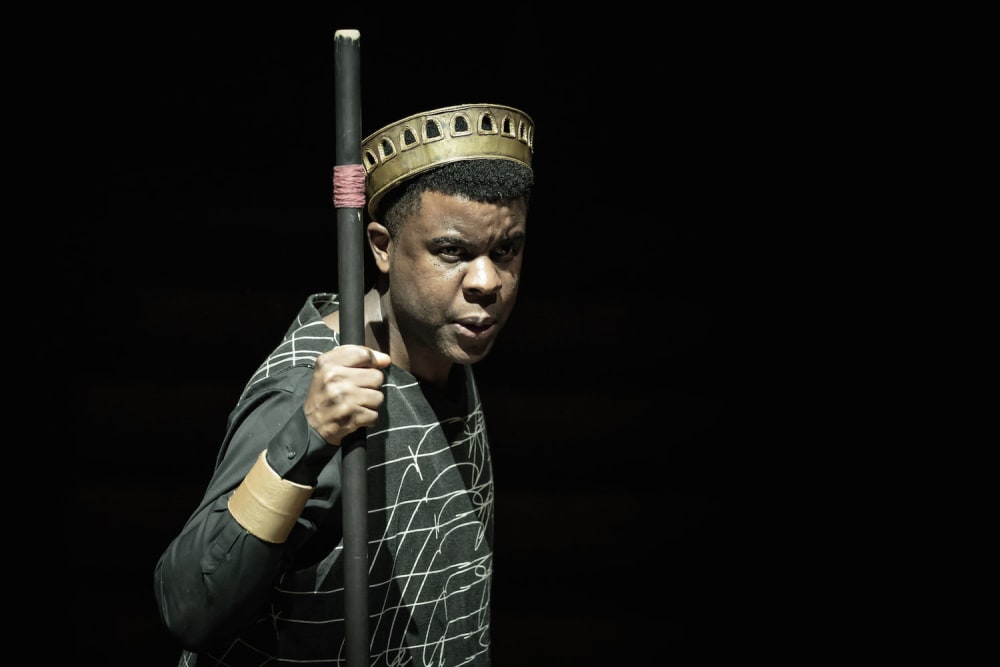 Ben Okri's Changing Destiny, with which the Young Vic has reopened after its COVID-forced closure, is his retelling of the story of Sinuhe, known from an Egyptian poem that is 4,000 years old, as old as the first tales of Gilgamesh. It is set near the beginning of the 12th Dynasty when palace guard Sinuhe hears of a plot to kill the pharaoh Ahmenemhet I. Fearing that people may try to implicate him, he flees abroad but, though his body may cross rivers and deserts, his soul stays in his homeland.
Although at first his travels reduce this proud warrior to servitude, in Syria, his prowess in serving its ruler wins him the hand of the king's daughter. On her father's death, he himself becomes king but he still pines for Egypt and as an old man eventually returns there.
Changing Destiny is about 70 minutes long and tells the bare bones of the story, but it which isn't particularly easy to follow, but artistic director Kwame Kwei-Armah's in-the-round production looks great. Architect Sir David Adjaye and his associates have set two pyramids, one of them inverted and seemingly balanced on the tip of the other. The upper one provides screens for multiple video projections designed by Duncan McLean: scorching desert and rippling river, and faces to go with voices that Sinuhe hears; the lower one folds open to create a flat playing space or a tent-like shelter. There is also a rich sound score designed by XANA and composed by Tunde Jegede with some impressive vocalisation.
There are only two actors: Joan Iyiola and Ashley Zhangazha. One plays Sinuhe, the other his spirit and everyone else that he encounters. Who plays which is decided by a game of rock-paper-scissors before the play proper. By chance over two press nights, both versions were offered: I saw Ashley Zhangazha as Sinuhe, with Joan Iyiola using a variety of accents (and sometimes helped by colourful costume additions) in the other roles. Both give powerful performances and smoothly handle stylized mime and physicality (bent-kneed old age especially effective) but there is little in the script on which to build character and incident is mainly narrated, so this becomes a symbolic rather than a personal story.
Despite the Young Vic's in-the-round proximity, I found myself watching rather than feeling involved, the use of microphones perhaps reducing the contact that is at the heart of live theatre, though both audience and company enthusiastically showed their delight to be back in a functioning playhouse.
Sinuhe carries with him a guilt that is unwarranted, as a refugee he is exploited and even despite his crown still yearns for his homeland. These are themes that have a strong contemporary relevance but why Changing Destiny? Is Sinuhe's destiny set by the choice that he makes at the start of the story? Who determines the future of today's refugees? This production emphasises that this is an African story and it is ironic that it is Syria where Sinuhe becomes king but I suspect Ben Okri is largely concerned with the effect that being away from your roots has: a point he makes much more clearly in his online programme essay which I didn't read until later.
Reviewer: Howard Loxton