Chaplin
Christoffer Mellgreen and Johan Storgard
ACE Production
Pleasance Courtyard
–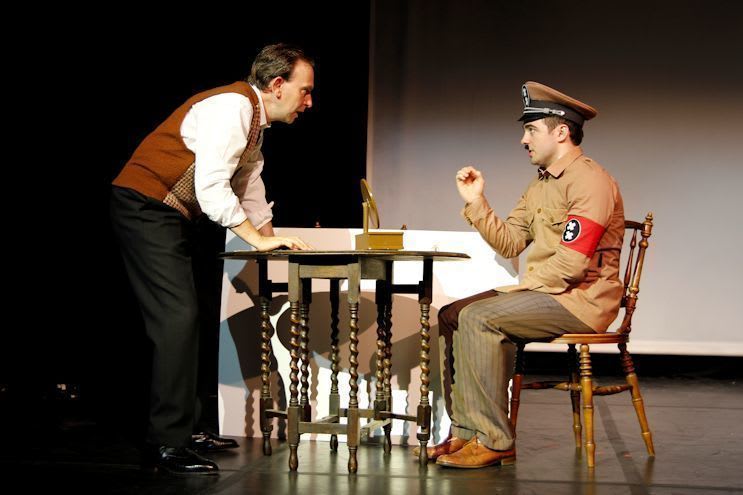 Fringe First award winning company Ace productions brings a fascinating and touching story to the Fringe about the life of Charlie Chaplin.
Chaplin is a heart-warming story based on his own autobiography and using some of his own music compositions.
It is a joy to watch, simply staged and performed by a talented cast who bring his story to life through a series of moving vignettes.
James Bryce is splendid as the old Chaplin now confined to a wheelchair and living with his memories that are played out as flashbacks.
As the young Charlie, Christopher Page recreates the hero's many scenes with charismatic aplomb.
John Scougall plays his older brother Sidney with sensitivity, always present, even in the afterlife.
There is excellent support from Ross Dunsmore, Michelle Edwards and Sarah McCardie who play myriad characters, each one beautifully created and crafted.
Much is revealed about Chaplin's life, from his early years and profound poverty to his struggles to make it in movies.
His controversial love of younger women is hinted at, and then there is his continued interest in politics and subsequent ban on returning to America following his contentious film The Great Dictator, a satire on Hitler.
Of course, no tribute to the loveable tramp would be complete without extracts from his silent movies and we are treated to a compilation of some of his greatest moments throughout the play.
This is a delightful production that is hugely enjoyable and you may end up with a tear in your eye.
Reviewer: Robin Strapp