Charles Causley 100 Years

Edinburgh International Book Festival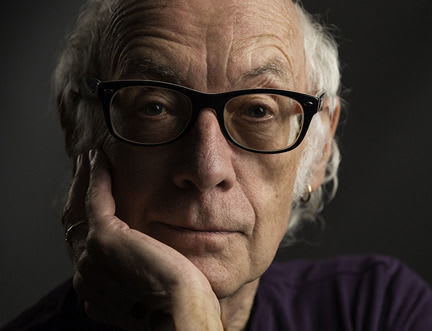 As part of the Playing With Books series of events at this year's Book Festival, Roger McGough introduced this hour of entertainment with a tribute to a man who was a great influence on him—and admired by the likes of Philip Larkin and Ted Hughes—but many writers currently on the Fringe to whom he has spoken hadn't heard of Charles Causley.
The event was chaired by Jen McDerra, CEO of the Charles Causley Trust, as part of the centenary celebrations of Causley's birth. Known chiefly as a poet, Causley, who died in 2003, also wrote short stories, plays, opera libretti and poems for children.
The Trust is based in his former home of Cyprus Well in Launceston, Cornwall, using its funds and facilities for residencies and competitions for artists in different fields wanting to explore Causley's work.
The performers presented work by or about Causley or created through their association with the Trust.
Folk singer Jim Causley, a distant relative, performed his own musical settings of some of Causley's poems. Musician Cahal Dallat also presented settings of Causley's poems and prose, some read by Anne Marie Fyfe, to music in styles he was known to have played himself. Former writer-in-residence Karen Hayes also read some of her work.
It was a varied and entertaining hour in celebration of the work of a man whose work should be better-known.
Reviewer: David Chadderton