Charlotte's Web
Based on the story by E B White, book by Joseph Robinette, music and lyrics by Charles Strouse
Birmingham Stage Company
Derby Theatre
–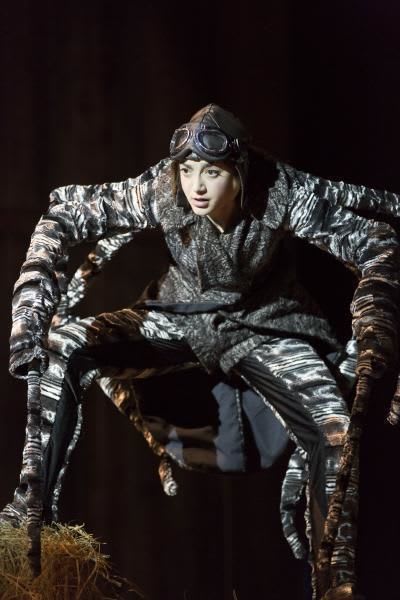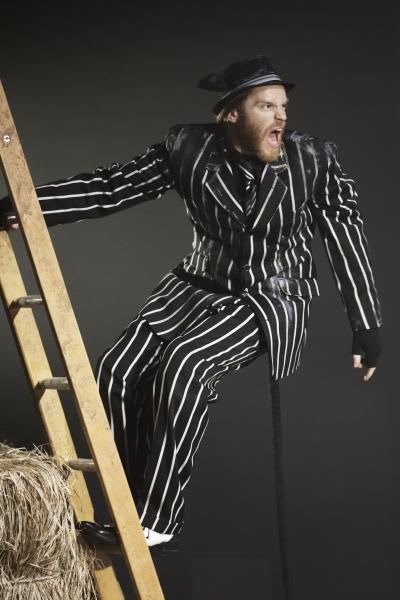 Twelve months ago Derby LIVE staged its final festive production at Derby Theatre. The University of Derby which owns the building had decided to branch out on its own and present its own programme.
Last year's offering, David Wood's adaptation of Roald Dahl's The BFG, was a terrific swansong; I felt it might haunt the University of Derby like the Ghost of Christmas Past.
Derby Theatre's new artistic director Sarah Brigham doesn't take up her appointment until January, so in the meantime the venue has turned to Birmingham Stage Company for this year's Christmas show.
It's good to see the BSC choosing a production which has a freshness to it and one that isn't automatically chosen as a crowd-drawing alternative to pantomime.
E B White's book has been a film and a Broadway musical. Now the BSC has relocated the story from the USA to the West Country. It's also been scaled down to fit Derby Theatre.
Charlotte's Web is about a pig called Wilbur, the runt of a litter who is destined to end up on a dinner table at Christmas.
Along comes a spider called Charlotte who dreams up a rescue plan in the hope of saving Wilbur's bacon.
Richard James-Neale is warm and affecting as Wilbur, stamping his mark on the role with a strange, almost deformed walk and a protruding backside which he thrusts out to the amusement of children.
Claire Redcliffe is so convincing as Charlotte that I'm sure many of the younger members of the audience would have vowed never to harm a spider again.
The challenge for others in the eight-strong cast is changing quickly from humans into animals and back again; all pull it off exceptionally well.
Hayley Ellenbrook is a sparky Fern, the girl who tries to convince her father not to make a meal of Wilbur. She also catches the eye as a strutting, preening goose who says most things three times.
Richard Neale plays a trio of parts, excelling as loathsome Templeton the rat whose black-and-white striped suit adds to his repulsive air.
There's also commendable work from Christopher Chilton whose snorting, swaggering Uncle Pig is only one of his four roles.
The whole cast, though, throw themselves into the production and their effervescence shines throughout.
Charlotte's Web has plenty to hold children enthralled—all in the audience were quiet throughout the performance—and it has a moral: according to Wilbur, there are more important things in life than yourself while Charlotte proclaims that being a friend is a "tremendous thing".
My only gripe with the show is the music: it's difficult to understand at whom Charles Strouse's songs are aimed. They won't appeal to children and many adults may find the bulk of them complex. Actually some have a Stephen Sondheim feel to them—but they seem out of place in a show predominantly for children.
Despite that, Charlotte's Web is well acted, impressively designed by Jamie Vartan and astutely directed by Roger Haines.
Derby Theatre has laid to rest the ghost of The BFG; the challenge now will be to equal the success of Charlotte's Web next year.
Reviewer: Steve Orme