Checkpoint Chana
Jeff Page
Marricdale Productions in association with Neil McPherson for the Finborough Theatre
Finborough Theatre
–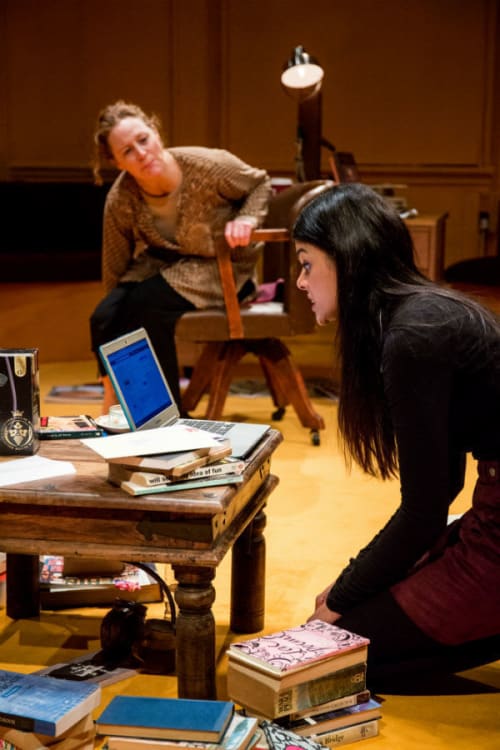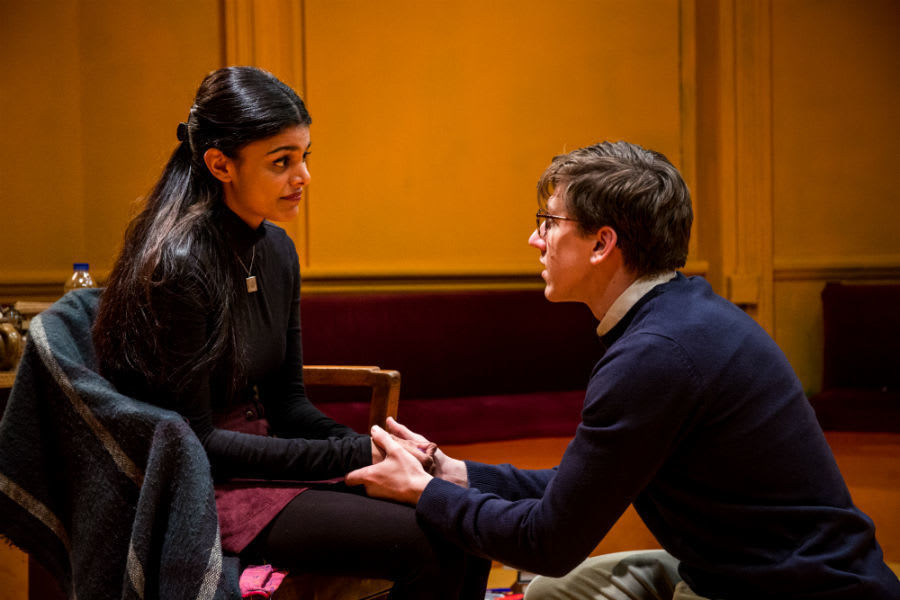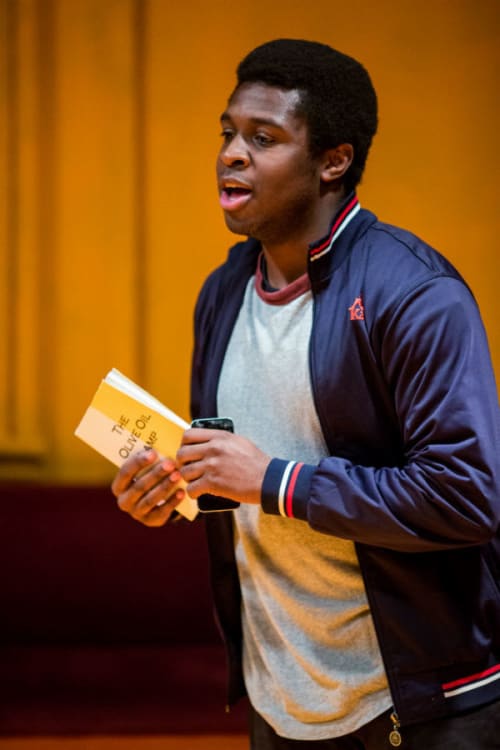 Poetry doesn't usually provoke political controversy but the character Bev, a UK university academic in Jeff Page's play Checkpoint Chana, steps into a furious storm of protest when in her recently published book she likens the behaviour of a female Israeli soldier at a checkpoint to the behaviour of a Nazi.
There are accusations that it is anti-Semitic, calls for Bev (Geraldine Somerville) to be no-platformed and even the possibility that she might lose her job.
Her PA Tamsin (Ulrika Krishnamurti) thinks she should withdraw the poem, make a public apology and avoid mentioning any other provocative language such as the word Zionist.
An interview with David (Matt Mella), a journalist who is Jewish, goes reasonably well but Bev has a problem with alcohol and the death of her father prompts a bout of heavy drinking.
Drunk, she gives a public theatre reading of the contentious poem with its by then notorious line "she searches her bag like a Nazi / did to her bubba."
The performance set in-the-round is engaging, the characters believable. But the play's sensitive glimpse of the row that can erupt from the criticism of Israel by a pro-Palestinian is at the very soft end of the issue.
We are given reasons to excuse Bev. She had in the past been on protests against the attacks on a Jewish cemetery, David comments that the poem encourages the reader to empathise with the Israeli guard and Bev in exasperation argues to David that racism is "the denial of jobs and life chances, not a fucking poem that offends you!"
The play reminds us that she is going through an emotionally difficult time, and nowhere do we hear why it is anti-Semitic.
Instead, we have David's gentle recollections of childhood incidents in which others inflicted pain because of his Jewish identity.
The reality of such debates is a lot messier, unreasonable and at times fraught with suspicions on both sides that another agenda is at work.
But Checkpoint Chana tames the issue and avoids complications almost as if it is meant to be a lesson for the reckless, poetic Bev. Palestinians barely get a mention and nowhere are there people using the label of anti-Semitism as an all-purpose stick to beat back all criticism of Israel.
Surely it is possible to be alert to the historic trauma of the Holocaust and the continuing struggle against any attacks on Jewish people at the same time as standing in solidarity with Palestinians whose homes are bulldozed, whose communities are bombed and who daily suffer indignity and worse at the hands of the Israeli State.
The common thread should be the pursuit of justice and peace. It's an aspiration Operation Chana rather too carefully shares.
Reviewer: Keith Mckenna