Chekhov's First Play
Anton Chekhov, Ben Kidd & Bush Moukarzel
Dead Centre with Battersea Arts Centre
Northern Stage
–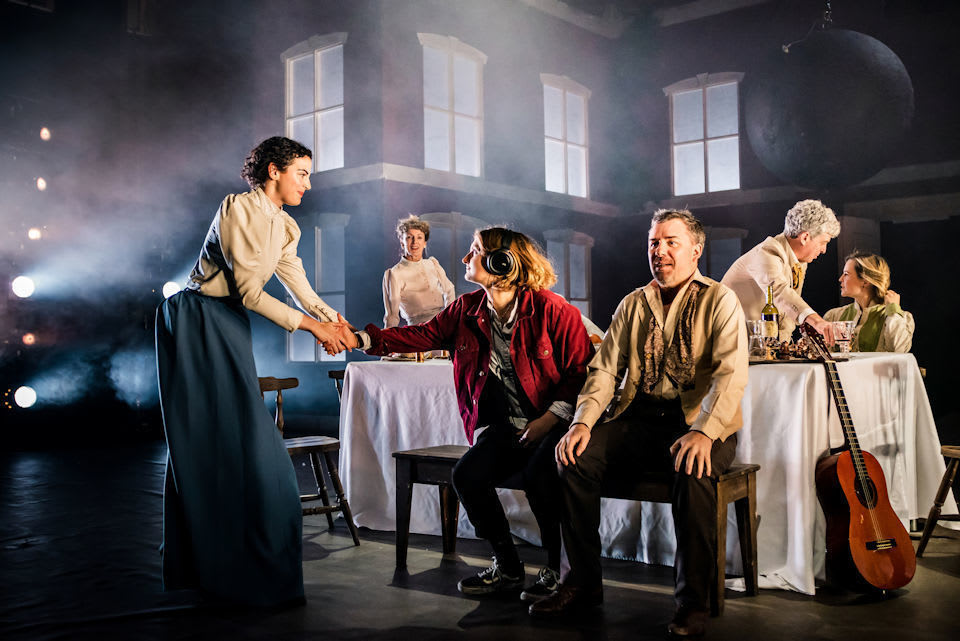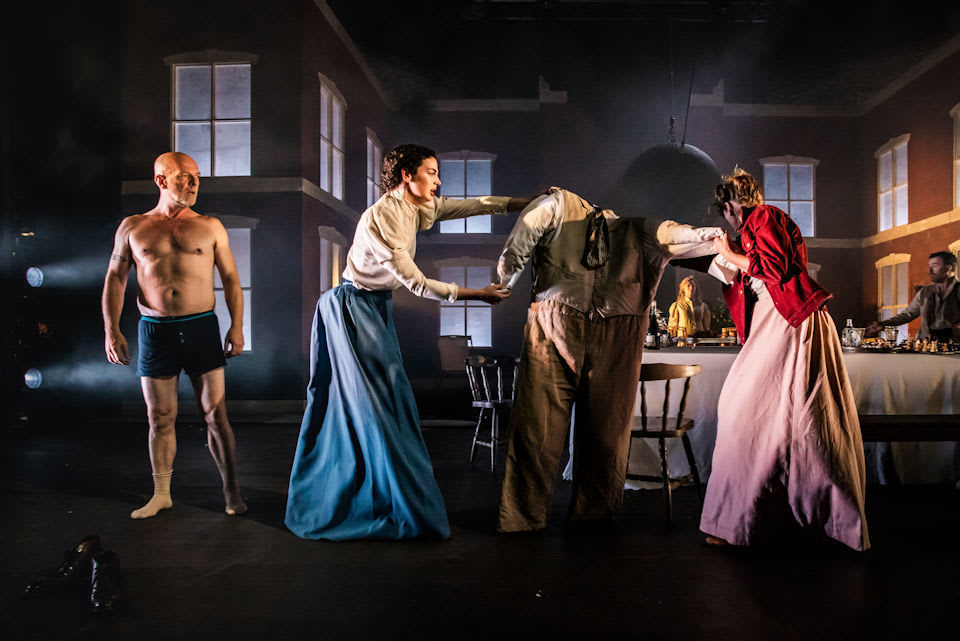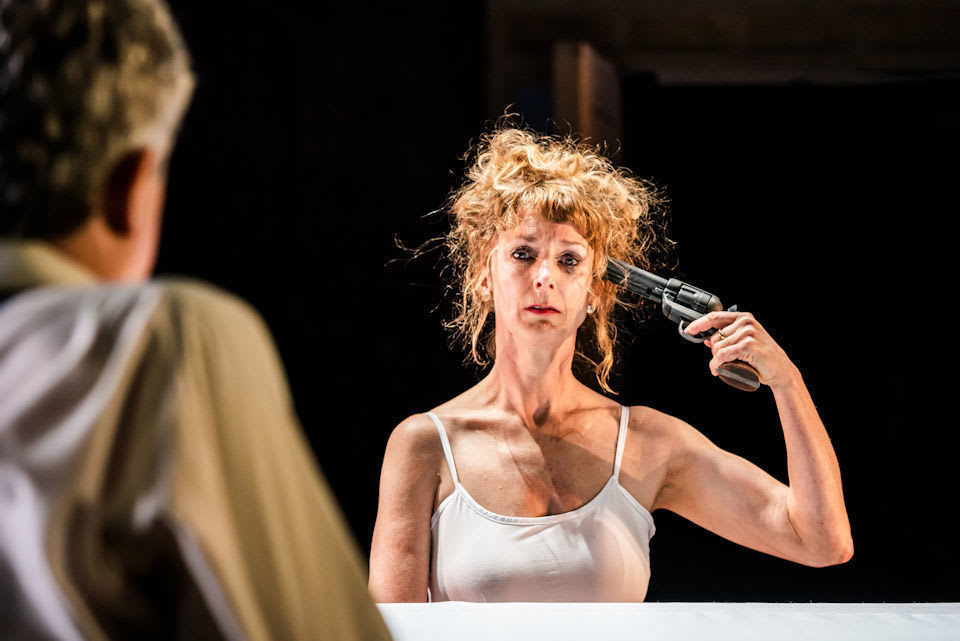 Chekhov's first play (whose title is debatable, but Platonov is the most favoured) was written at the age of nineteen and generally considered cumbersome, overwritten and unstageable. Two modern playwrights, David Hare and Michael Frayn, have taken the most savage of blue pencils to it and produced acclaimed versions, though staging the original seems a pretty fruitless exercise.
Enter the Dublin based theatre company Dead Centre with their own highly original ideas which can probably best be summed up as 'deconstruction', but it's a lot more impish than that off-putting word (which like 'existentialism' no-one really understands).
The first novelty in stage one at Northern Stage is seeing a pre-show traditional red curtain—did they borrow it from the Theatre Royal down the road, I wonder?
The second novelty is that we all have headphones. Director Bush Moukarzerl strides out pre-show to tell us (in comic fashion) that he'll provide a running commentary on same headphones, the better to understand what he accepts is a terribly convoluted piece.
This is just the start. As the first half proceeds and we get to meet Chekhov's normal preoccupations and frustrated characters, doctor, teacher et al, the director's comments become more angst-ridden as he comes to doubt his decision to stage the thing at all. By halfway, he is despairing, he hates the actors, the performances and probably himself. He's become if you like, a true Chekhovian character.
This speak-over device I confess was beginning to pall by this time, but the play then introduces a second truly inspired device (hard to describe without it being a spoiler) as this rigidly constructed world is—in a way quite literally—demolished and the same characters are now in the 21st century and ordering Chinese takeaways.
Enter the eponymous Platonov. The character's previous non-presence (despite constant references) has created a kind of Godot mystique about him and, once he is on stage, everything changes—if I say Platonov is a character unlike any you've ever experienced on stage, again you'll have to take my word for it. To tell you more would be to reveal too much.
Now all this is carried out with a great deal of skill and panache and we have a lot of fun.
The cast of Andrew Bennett, Alex Conlon, Clara Simpson, Dylan Tighe, Dan Reardon and Nyree Yergainharsian (whose words we also hear through the headphones) wisely play it straight against Andrew Clancy's deliberately traditional Russian country house interior as chaos begins to engulf them.
I have no idea how much is Chekhov's original text and how much the work of the credited writers, Ben Kidd and the director Moukarzel, though I suspect the first half is mainly Chekhov but not much thereafter.
The effects and onstage design—including an eye-catching tableau—come from Grace O'Hara, dovetailing neatly with Stephen Dodd's lighting. I have to applaud Dead Centre's ingenious creation—well worth the visit. Though I throw in a few caveats. There seemed no reason to fill the whole auditorium with dry ice throughout the 75 minutes (was it meant to convey some unreal state?) and I wonder exactly why they chose to conjure their theatrical magic around such a little-known and not much respected piece of theatre?
Iconoclasm is most effective when it fixes its gaze on the familiar and the revered. The company could truly have gone to town—or deconstruction if you will—on a whole series of overblown theatre favourites.
Reviewer: Peter Mortimer