Cherie: My Struggle
Lloyd Evans.
Lumbago Theatre Company
Hen & Chickens Theatre
–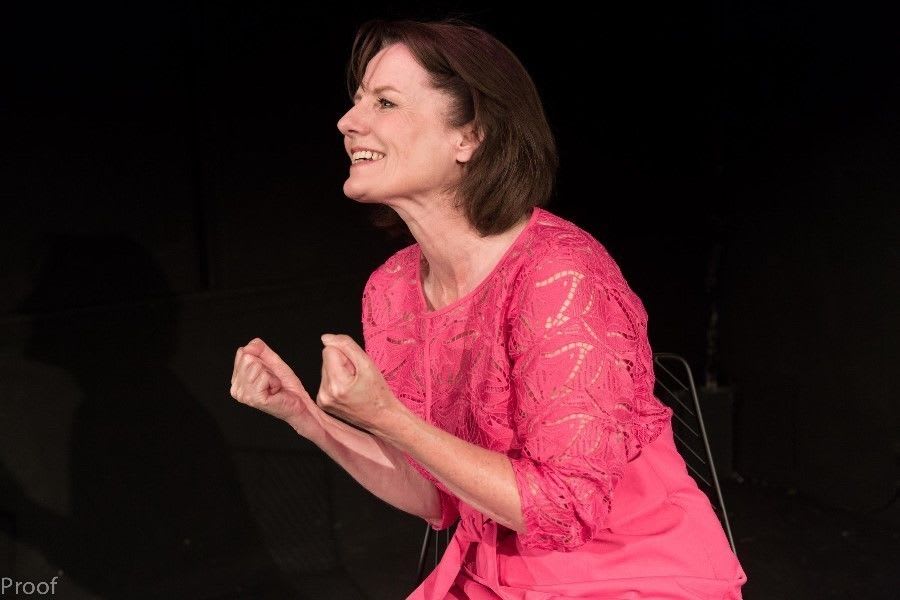 Cherie, the wife of former Prime Minister Tony Blair and likely insider to many hot stories of the Blair years of government and her husband's later controversial relationship with dictators, would seem an ideal subject for political theatre, or even a serious biographical play.
But in Lloyd Evans's rather safe, mildly amusing monologue Cherie: My Struggle, the character of Cherie spends sixty minutes superficially recalling familiar fragments from her personal history and Blair's years in politics.
Perhaps the most interesting element is her account of a childhood with a neglectful father, Tony Booth, whom she thought of "as a great tree made of dad" and whom her mum referred to as a "crumpeteer" for his tendency to go off with other women. They are shocked and embarrassed when they learn from an announcement placed in the local paper by her Dad that a half sister had been born to another family.
However, this absent father is less remote than the other characters she mentions in the show.
She first hears about Tony Blair when he is described as a "public school chap who reads the Spectator and believes in a curfew." Her dad saw his potential saying, "Tony would make a great Prime Minister if ever the Tories dump Thatcher."
She speaks of Gordon Brown as a "petulant spoiled child" who threw telephones at the secretaries.
But none of this is new, dramatic or focused in a way that gives us a solid picture of the political or the personal. It is even difficult to spot her politics. She does admit to being a feminist, though without reference to what that means in practice.
Perhaps the character was thinking of the infamous propaganda stunt in support of the invasion of Afghanistan in which she spoke outside 10 Downing Street about the need "to give back a voice" to Afghan women. If she was, you can be sure it wouldn't appear in this very uncontroversial collection of anecdotes.
Reviewer: Keith Mckenna