Chiaroscuro
Jackie Kay
Bush Theatre
Bush Theatre
–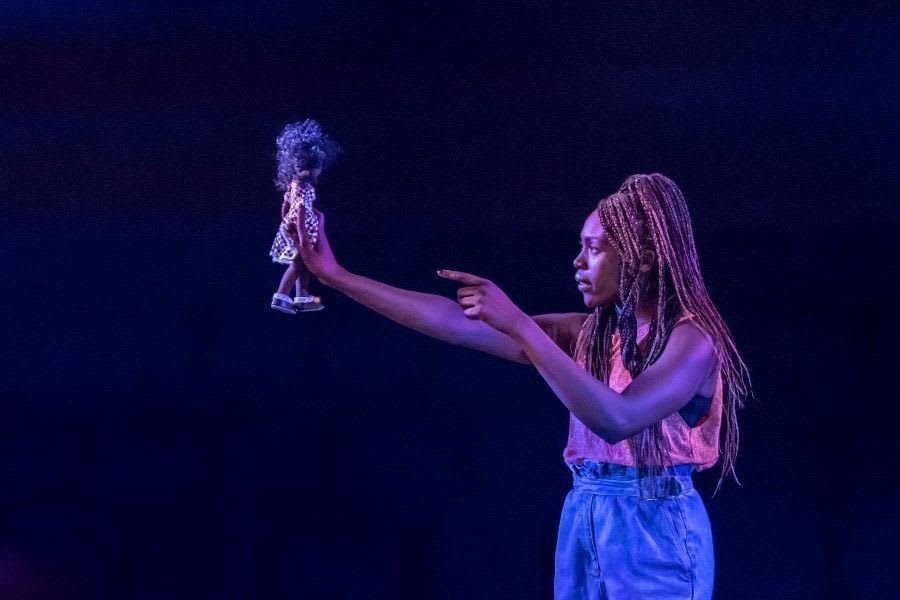 Jackie Kay's Chiaroscuro is a slight play, gently illustrating differences in the attitudes of four young women to their ethnic heritage and sexual preference.
When Beth (Shiloh Coke) and Opal (Anoushka Lucas) form a relationship, this jars with Yomi's (Gloria Onitiri) prejudice against same-sex relationships. At a dinner party held by Aisha (Preeya Kalidas), Yomi and Beth clash over this issue and the question of whether Opal can call herself black given she is of mixed heritage.
It's an engaging dramatic scene with moments of humour, but we have to wait nearly half the play for it to arrive. And it is wrapped in some very static short monologues that tell us fragments of each character's background that are largely unmemorable, songs that for all the fine singing of the cast seem irrelevant to the story they slow down and attempts at mood creating bits of poetry which can be distracting.
The show's positive support for a woman's right to love another woman without shame, without guilt and openly before others is one that we should applaud, one that we should promote. But that doesn't make Chiaroscuro either an effective dramatic exploration of the issue, or even a reasonable entertainment.
Reviewer: Keith Mckenna