Chicago
Fred Ebb & Bob Fosse
Liverpool Empire
–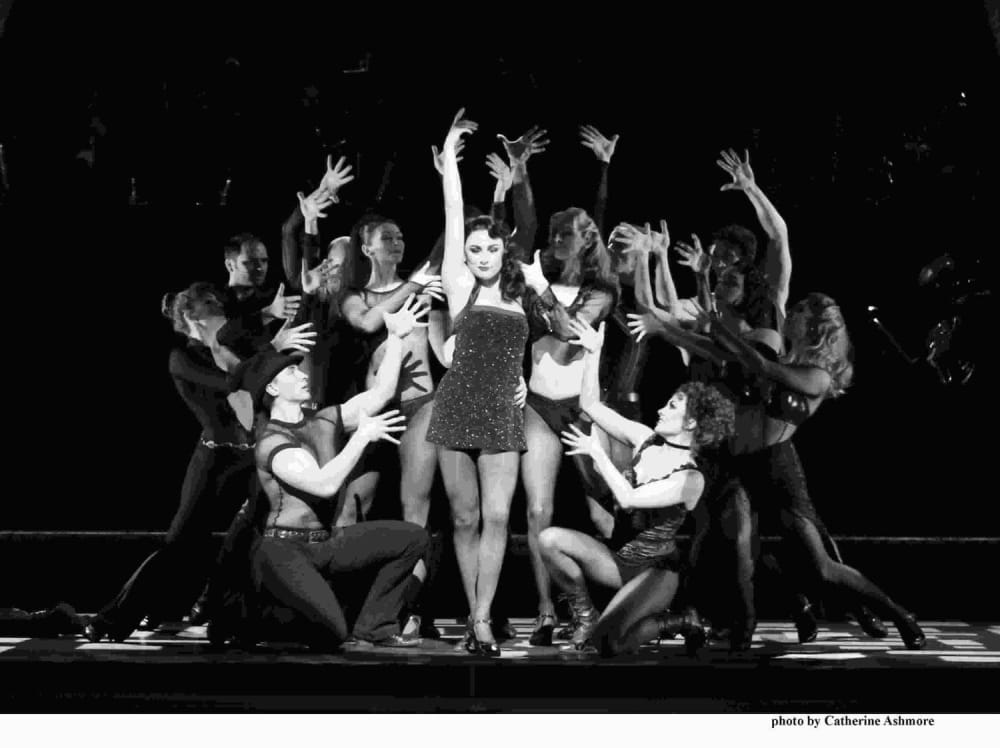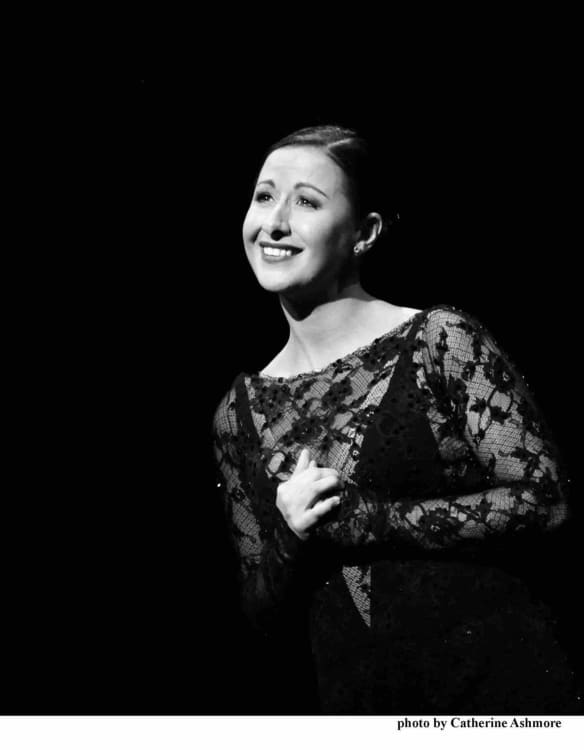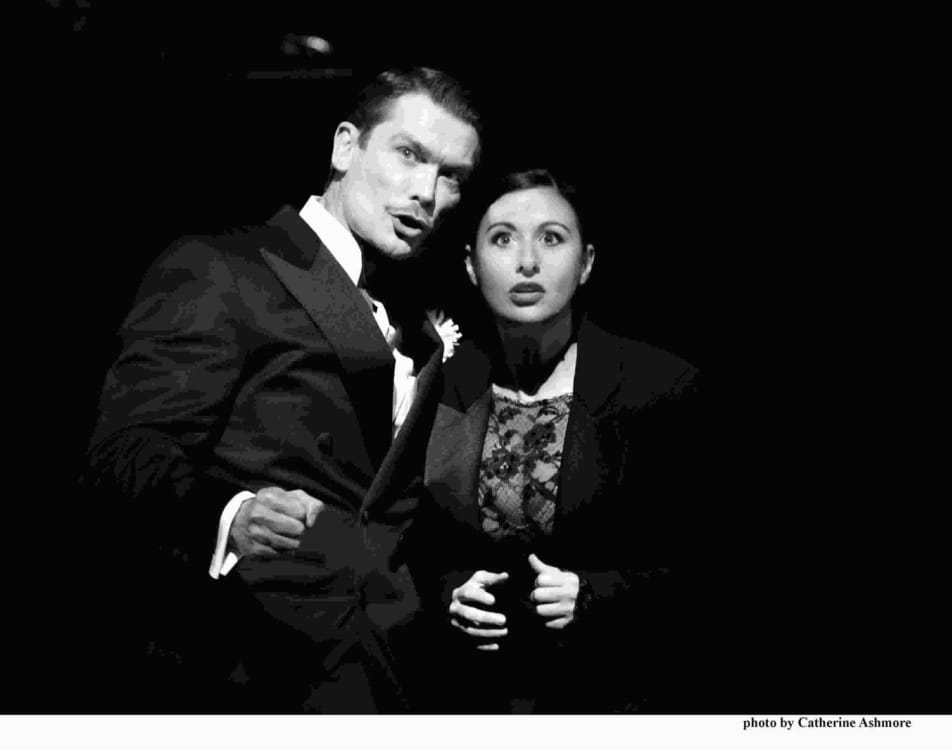 From the pages of Edgar Wallace to the films of Hitchcock through the stages of Broadway, the femme fatale is a creature that haunts the imagination, beauty with brutality. If it's FFs you want, look no further than Chicago—the stage is teeming with 'em!
Surprising to think that the hit musical is based on a long-forgotten crime of passion from 1924, whereupon a cheatin' wise-guy got his just desserts in the form of a couple of lead slugs in the gut. Sorry, but the lingo is a-catchin.'
The casting of ex-EastEnders's stars John Partridge (Billy Flynn) and Jesse Wallace (Mama) adds a touch of soap-opera glamour to a storyline that, although set on the mean-streets of the windy city, would not actually be out of place set amid the launderettes and lavs of Walford.
Those expecting to be greeted by the usual opulence of a West End set might be a tadge underwhelmed to find rather an orchestra pit—albeit a tiered one. In this production the music is up-front—literally so—a rare moment of stardom for the otherwise oft-overlooked musicians.
Under ordinary circumstance, such a scenario might be expected to detract from the performance, but this is Chicago lest we forget, a musical which takes liberties—wryly so—with our notions of performer and performance. Even all the jailbirds are wannabe stars. Heck, who isn't a performer?
Depending upon personal taste, tearing away the fourth wall—as Chicago insists on doing—will either enthuse or alienate an audience. Once used to the ensemble dancers taking their 'fives' in full view, it's an aspect that shouldn't disturb unduly.
As might be hoped, the music in this production is a dream. Right from the opening number "All that Jazz", Ben Atkinson's musicians really do threaten to steal the show. Although the opening song is arguably the show's highlight, numbers such as the delicate "Roxie" demonstrate there's much more to this show than just that glorious showstopping opener.
Hot is indeed the word when it comes to the ensemble team of dancers. Wiggling their way around the stage in what appears to be the Ann Summers collection, these girls make prison seem like paradise. And if those trousers were any tighter, the procreative future of the male dancers could very well hang in the balance.
At times, the characterisation could be sharper and the gags in Ebb and Fosse's script certainly could be tighter, but overall Chicago is the type of show where the singing and dancing never stop.
While this production might not exactly hit the heights, that's musical theatre all over: you pays your money and you takes your chances…
Reviewer: David Sedgwick