Chicago
Music by John Kander, lyrics by Fred Ebb, book by Fred Ebb and Bob Fosse
Oldham Coliseum Theatre
–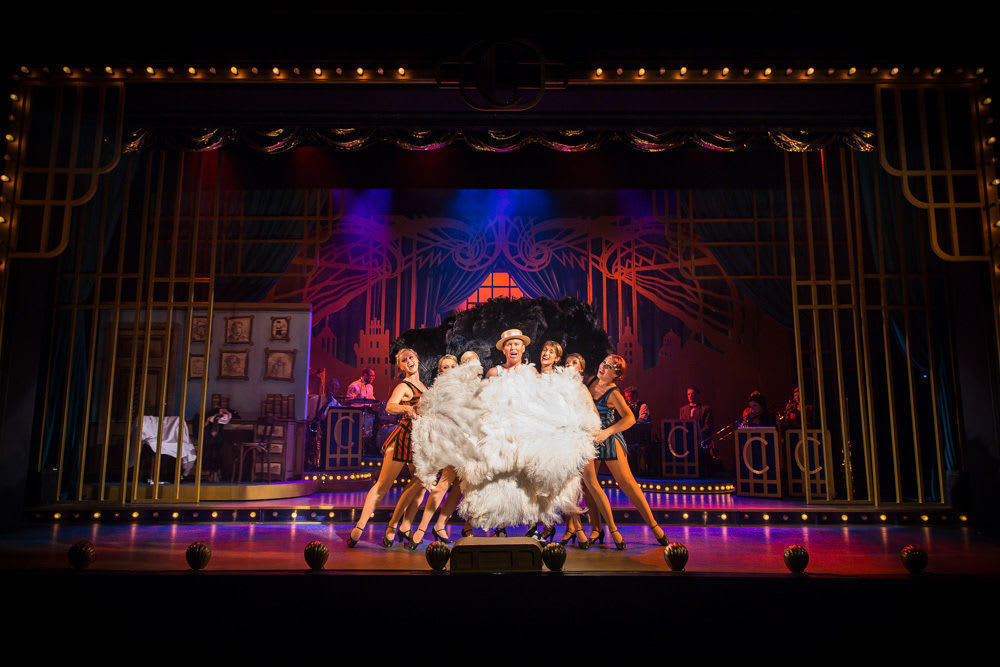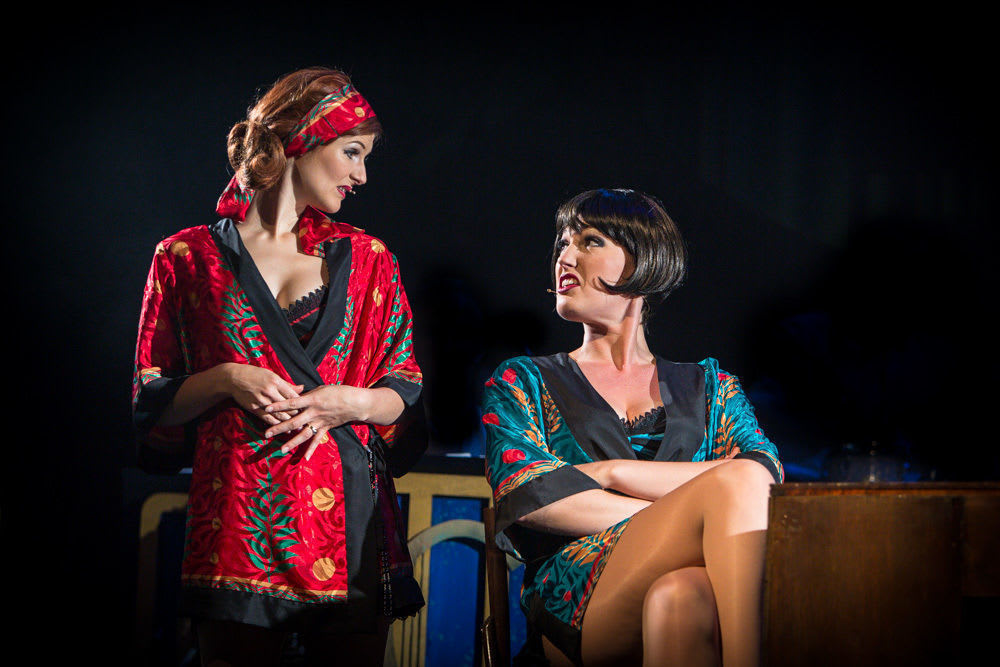 Kevin Shaw and Oldham Coliseum have scored a bit of a coup, with the first regional production of Kander and Ebb's Chicago since it closed on the West End in a version that had long looked rather tired, especially in the star-vehicle touring version we saw in the provinces.
Shaw has tried to freshen the show up with rather more colour and glamour than the previous version, cramming a remarkable 18 people onto the Coliseum's stage: three musicians, four dancers and 11 actor-musicians.
Back in 1920s Chicago, Roxie Hart shoots her lover and tries to persuade her husband Amos to take the blame, but she ends up in a women's prison presided over by the mercenary Mama Morton. However the aim of these remand prisoners is not so much to get off their charges as to stay in the headlines, to become a star. As star lawyer Billy Flynn, who will get anyone off for five grand, tells Roxie, "It's all show business, kid".
Just to emphasise the point about the American legal system being all about performance and not so much about justice, the whole piece is performed in the style of a 1920s vaudeville show complete with onstage jazz band.
Shaw has assembled a multi-talented cast, most unfamiliar to Coliseum audiences. The star of the show has got to be Marianne Benedict as Velma Kelly, star of the prison until Roxie comes along, given a pretty good portrayal by Helen Power. Coliseum regular Adam Barlow is excellent as shy, downtrodden Amos, giving a very good rendition of the wonderful "Mister Cellophane".
Adam C Booth is a substantial presence as Billy Flynn but seemed to me a bit too fidgetty to get across the coolness and dominance of the character. Shirley Darroch indulges in rather a lot of comic face pulling at times as Mama Morton, but when she settles more into the character she is rather good, duetting superbly with Benedict on "Class".
Regular designer Foxton has produced some art deco-style cutouts to frame the '20s look, and choreographer Beverley Edmunds has utilised elements of the Bob Fosse style, such as the hand along the hat brim and the use of chairs, although perhaps not as tightly controlled and slick as a Fosse chorus.
As you can imagine, this number of people all playing and singing together on this small stage produces an impressive sound. It's a pity, though, that after the theatre has spent so much money on so many bodies on stage that it couldn't have found a bit more to hire a decent PA, as it's all a bit too much for the theatre's old stereo speakers to handle. The overall sound is therefore a bit muddy, lacking in clarity.
It's a lot to expect of a cast and director to put together a show of this scale in the rehearsal period of a regional rep theatre, and this does look to me like a show that is still bedding in. Not all of the comic lines are delivered for best effect, there are lapses in pace and gaps in the action and some of the scene transitions are a bit untidy. However this is all bound to improve as the cast becomes more confident with the piece.
As it stands it's a pretty decent show that is likely to get better still during the run and a major achievement for Oldham Coliseum to find the resources to put on a show on this scale, and for that alone they should be proud of themselves.
Reviewer: David Chadderton