Chicago
Fred Ebb, Bob Fosse and John Kander
Sheffield Lyceum
–

Listing details and ticket info...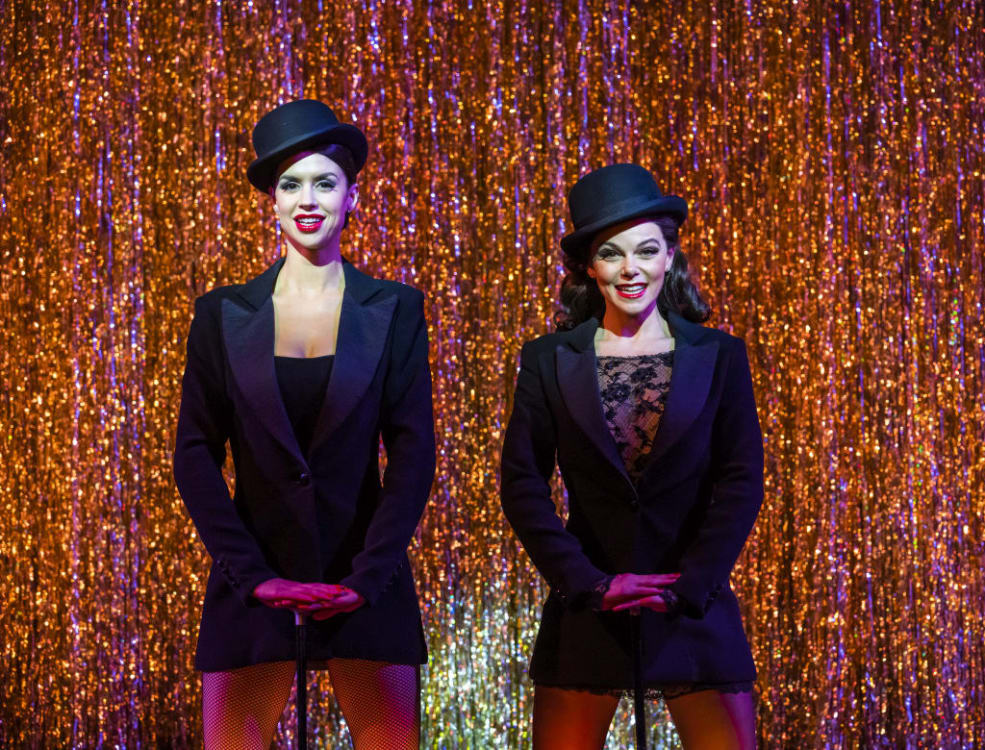 This American production of Chicago is perfection. Based on real life events, this satirical musical has a long history with original lyrics by Fred Ebb, book by Fred Ebb and Bob Fosse and music by John Kander.
The current touring production, in which the original choreography is re-created by Gary Chryst and original direction by Stacey Hines, catches the spirit of the time and is a blend of superbly rhythmic jazz music, witty lyrics, humorous dance routines and immaculate performances from principals and chorus.
The staging is simple but effective, the costumes scanty and black providing an effective exposure of flesh as well as freedom of movement. A special effect like the inclusion of huge white feather fans is particularly effective against the black background.
The action is set in a Chicago gaol where Velma (Djalenga Scott) and Roxie (Faye Brookes) are awaiting trial after two shocking and much publicised murders. The rivalry between the two women is effectively displayed in the lyrics of the songs as is their dependence on lawyer Billy Flynn (Lee Mead) who makes a fortune out of them.
Jamie Baughan is Roxie's besotted but simple husband Amos who is easily manipulated, pays her expenses and is thrilled when he thinks he is about to be a father. Unfortunately, he can't do the maths. The book and lyrics increasingly turn Amos from a figure of fun into a character who arouses sympathy. Baughan's "Mister Cellophane" is sad and moving and completely wins over the audience.
Michelle Andrews stepped in at very short notice to give a flawless performance in the important role of Mama Morton and B E Wong provided a surprise as Mary Sunshine.
What is interesting about the book is that there are very few scenes in which the performers interact through speech. The plot is delivered through the songs or by a narrator drawn from the cast. This is evident in the early "Cell Block Tango" where we are introduced to the prison by five inmates awaiting trial for murder. Each woman has a brief syncopated sound or phrase which sums up the murder and helps set the scene. In "We Both Reached for the Gun", Roxie, manipulated as a puppet by Billy Flynn, gives an account of her murder. This sequence including the whole company is dynamic, exciting, perfectly executed and highly entertaining.
All of the choreographed sequences are performed with undeviating precision. When there is a chorus line hand, arm and leg movement are perfectly synchronised and when the chorus re-groups into a three-dimensional formation, this is achieved effortlessly while singing continues.
The orchestra is visible throughout and the sound produced by the various jazz instruments is rich in tone as well as being foot-tappingly rhythmic. An "Entr'acte" after the interval gives the stage to the band who lark about with the instruments, having as much fun as the performers on stage.
Chicago is a glorious musical with so much that entertains and this production is an outstanding and joyful delight.
Reviewer: Velda Harris