Chicago: The Musical
Book by Fred Ebb and Bob Fosse, music by John Kander and lyrics by Fred Ebb based on the play by Maurine Dallas Watkins
David Ian for Crossroads Live with Barry and Fran Weissler
The Lyric, Theatre Royal Plymouth
–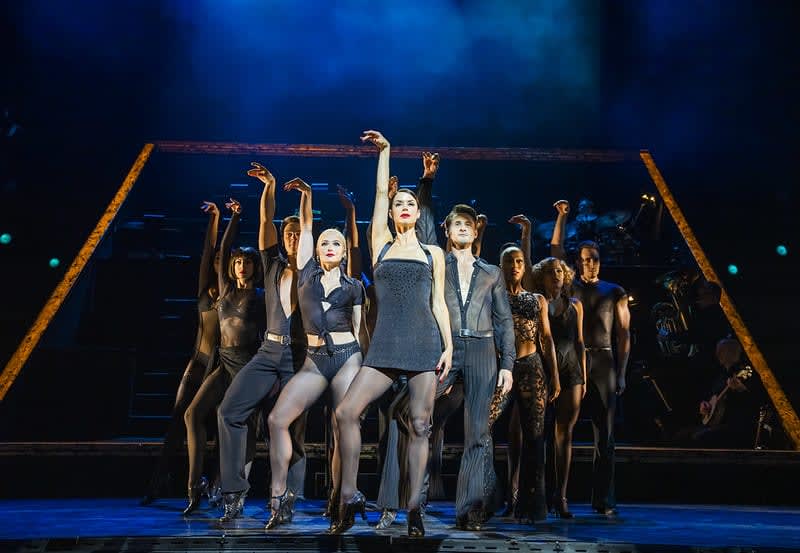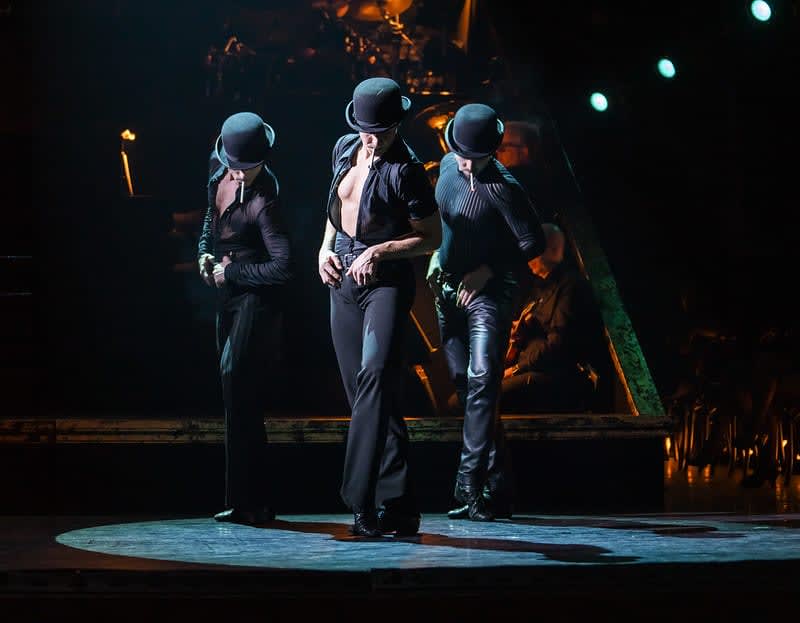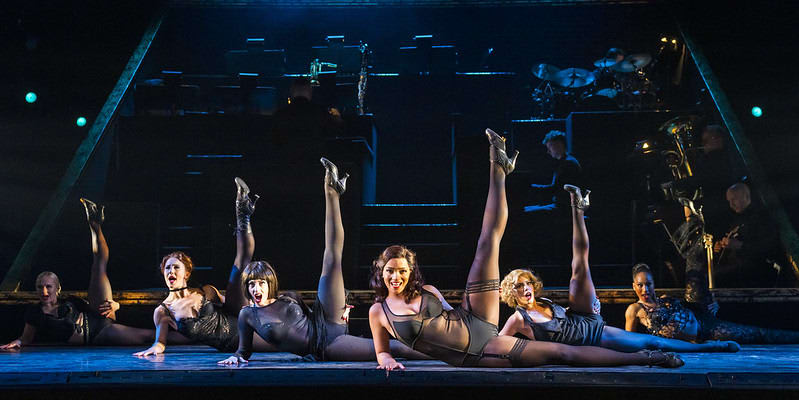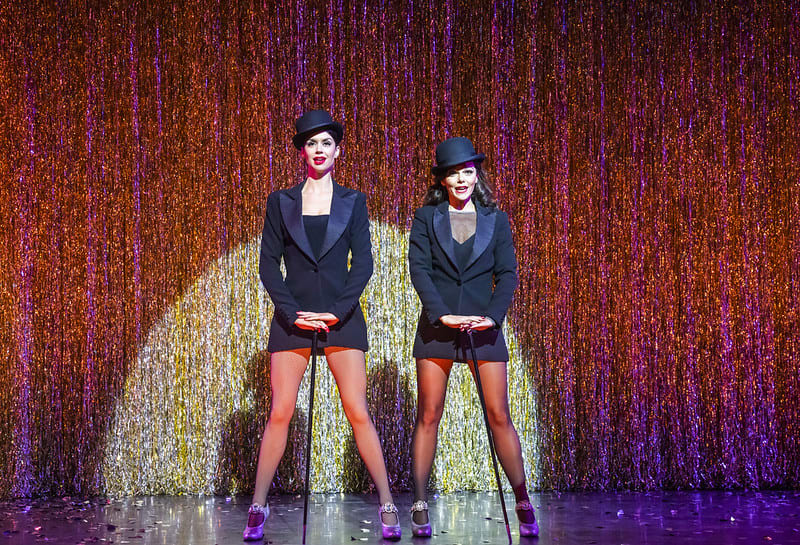 SASSY, sexy and so very slick.
Chicago's 1920s bootlegging era razzle dazzle and sleazy underbelly are brought—basques, stockings, high-kicks and all—into the media spotlight as the celeb-hungry (some things never change) Press circle death row divas turning murderers both free and into stars.
Based on a 1926 almost-true-story play of the same title by crime reporter Maurine Dallas Watkins, the devious adulterous showgirl Roxie Hart (an excellent turn by understudy Billie Hardy standing in for Corrie's Faye Brookes) is set to start her vaudeville career with a bang when the duplicitous Fred Casely (model Joel Benjamin with guns galore) attempts to exit stage left. Winding up in Cook County Jail, knocking the newspapers' darling, the scintillating sinner Velma Kelly (a superbly vampish, leggy Djalenga Scott), from page 1 and falling prey to Matron 'Mama' Morton (the mellifluous pop princess Sinitta) whose reciprocity code is the gateway to fame, Roxie is on a trajectory to Broadway or the gallows.
The critically acclaimed Lee Mead (Any Dream Will Do, Joseph Chitty Chitty Bang Bang, Legally Blonde and more) is suitably wry and charismatic as champion of the downtrodden / legal shark Billy Flynn, whose manipulation of reporters and (mainly all-male) juries is doled out in $5,000 chunks with his eye fixed firmly on notoriety, legal flimflam and the main chance. Overcoming some early sibilance, his puppet-master duet "We Both Reached For The Gun" with Hardy is hilarious and beautifully timed while the fan dance backing to Mead's "All I Care About" is spot-on.
Jamie Baughan (Kinky Boots, the BBC's Johnny Shakespeare) is back and wonderfully poignant as "Mister Cellophane", Roxie's nice-but-dim cuckolded husband Amos; and B E Wong is Mary Sunshine, the 'sob sister' hack with a heart, vibrato and a secret.
The tremendous company is supple, seedy and slinky as it romps through the high velocity set pieces of John Kander and Fred Ebb's fabulous musical numbers augmented by musical director Andrew Hilton's laid-back, literally at times, compelling conducting. "Cell Block Tango" and "All That Jazz" are particular delights while Gary Chryst's re-creation of Ann Reinking's (in the style of Bob Fosse )choreography sizzles.
William Ivey Long's skimpy black costuming and Ken Billington's mostly dim lighting creates a sultry, menacing and intense atmosphere, as does John Lee Beatty's cramped showcase stage taken up mainly by the superb, integral-to-the-action 10-piece brass and reed-heavy orchestra whose act II intro "Entr'acte" is a joy. Clever hinged ladders add dimension and focus for comment and clear facial expression, while the constant presence of the cast, seated in rows along the side of the stage, adds to the claustrophobic feel of life in the gaze of the wardens and prurient but fascinated readers.
A must-see.
Reviewer: Karen Bussell