Chicago the Musical
Music by John Kander; lyrics by Fred Ebb; book by Fred Ebb and Bob Fosse
Alhambra Theatre, Bradford
–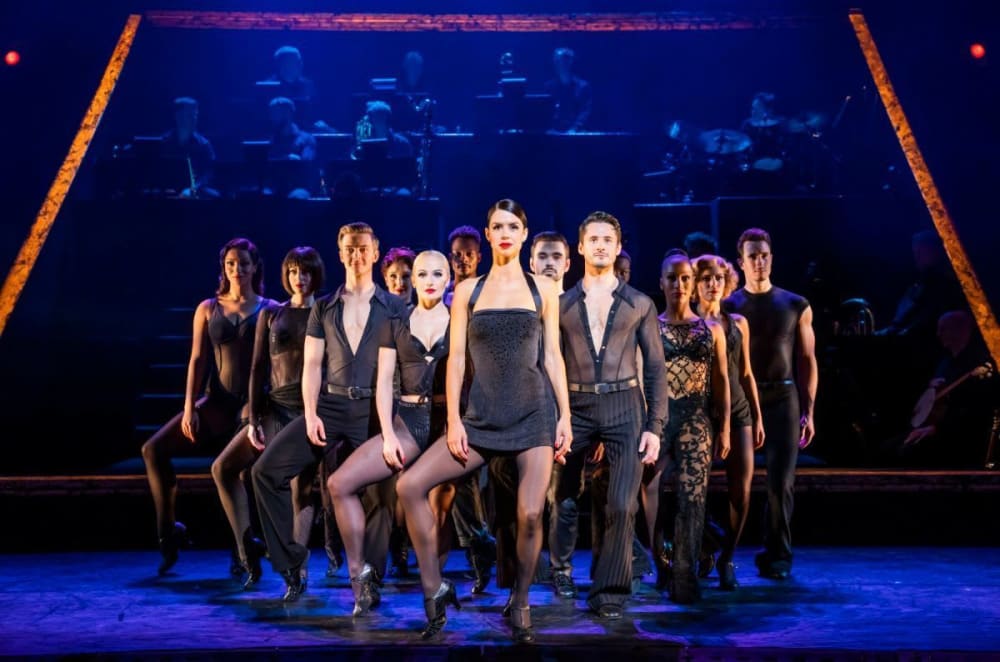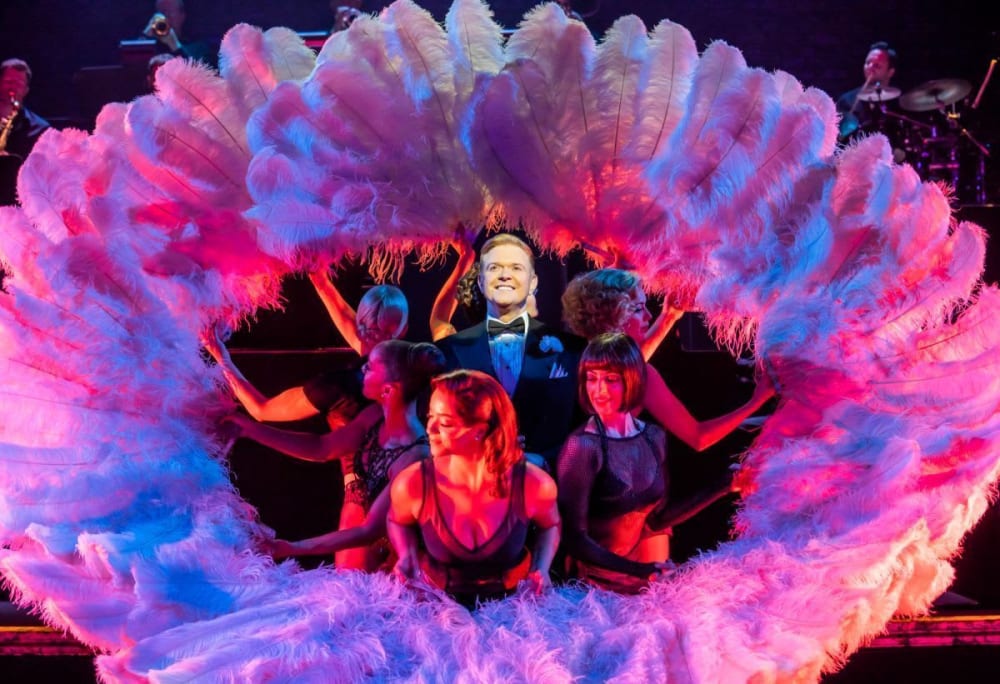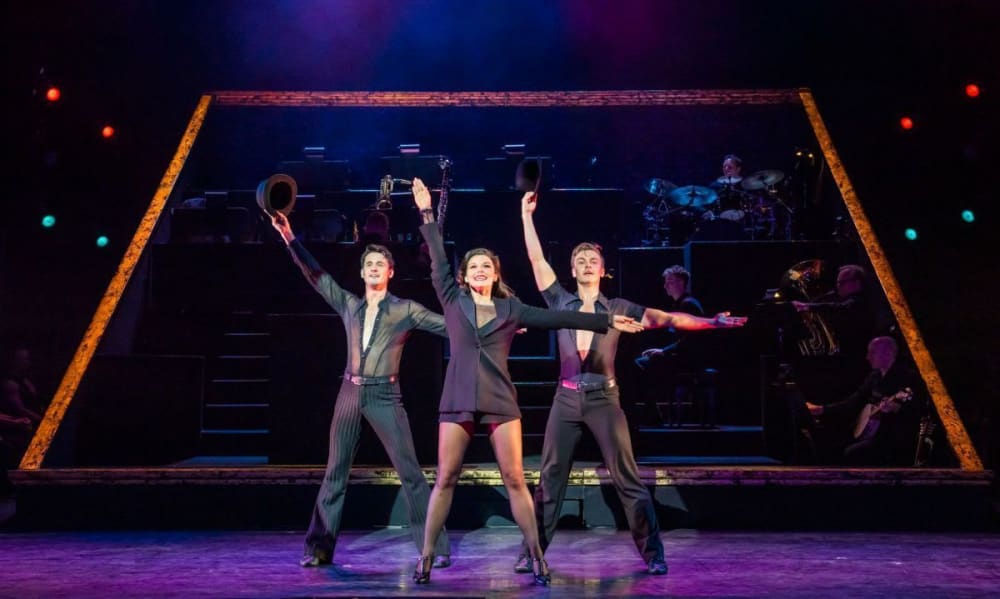 When John Kander and Fred Ebb wrote Chicago back in 1975, the idea of staging a musical about a pair of murderous women would have seemed a novelty. Since then, of course, there have been numerous instances of musical murder, including bloodthirsty barbers (Sweeney Todd), president-killers (Assassins) and homicidal yuppies (American Psycho). In this respect—and so many others—Chicago was ahead of its time.
A bracing cocktail of murder, adultery and media exploitation, Chicago takes us back to the late 1920s when prohibition was failing to keep America sober (bootlegging became the country's most profitable industry) and Al Capone controlled the Windy City with an iron fist.
Inspired by the stories of two real-life murderesses, Chicago focuses primarily on the life of Roxie Hart (Faye Brookes), a bored housewife and nightclub dancer, who shoots her lover dead after he gives her the brush-off. Hungry for fame, Roxie revels in the media furore that is whipped up by her charismatic and ethically-challenged lawyer, Billy Flynn (Darren Day).
The other killer is the vaudeville singer Velma Kelly (Djalenga Scott), who dispatches her husband and sister when she catches them in a compromising position, and hopes to use her celebrity to avoid the hangman's noose. The only snag is that Roxie has snatched both the tabloids' attention and Velma's lawyer. In this dog-eat-dog world, can the two women help each other out?
In a TV interview, Fred Ebb said that Chicago was his favourite musical creation precisely because it has no ballads. Gleefully immoral and utterly devoid of sentiment, this is a show that exults in human wickedness; there's no room for mushy love songs.
This was my first experience of watching Chicago onstage, and I was thrilled by nearly every aspect of the production. While I enjoyed the film version when it came out 20 years ago, in hindsight it now seems like a fairly pedestrian affair (with the exception of Catherine Zeta-Jones's Oscar-winning performance). In contrast, the stage version is slick, dynamic and propulsive, seizing the audience's attention from the first song until the performers take their individual bows at the end.
Many aspects of the production are stripped back, including William Ivey Long's revealing costumes (black leather, spandex and sheer) and John Lee Beatty's stark set (black again, but with a golden frame). I appreciated the minimalism of Fred Ebb and Bob Fosse's book, which foregoes narrative digression in favour of clear, simple storytelling. At times, there is little connective tissue between the songs—but considering the calibre of the songs, this was not an issue.
Chicago is positively stuffed with first-rate songs, with highlights including "All That Jazz", "Cell Block Tango" and "Roxie". Furthermore, each of these songs is enhanced by striking choreography from the late Ann Reinking, who uses Bob Fosse's signature moves to superb effect. Overall, the performers' movements are beautifully expressive and synchronised.
Faye Brookes is a luminous Roxie. Despite being a self-absorbed manipulator who walks all over her loving husband, she remains strangely lovable. She is matched by the excellent Djalenga Scott, whose version of Velma is every bit as cool and commanding as one could hope for.
Each of the main supporting players is given a chance to shine. Darren Day impresses as super slick lawyer Billy Flynn, and his rendition of "All I Care About"—whilst encircled by adoring women holding ostrich feathers—is one of the evening's highlights. Sinitta Malone is an elegant and comparatively understated Mama Morton, and she brings the house down with "When You're Good to Mama".
Joel Montague is pitch-perfect as Roxie's deadbeat husband Amos: he's likeable enough that we feel sorry for him, but our allegiance still lies with Roxie. Finally, Divina De Campo, best known for appearing on the first season of Drag Race UK, shows off her four octave range as roving reporter Mary Sunshine.
Stylish, funny and packed with great song-and-dance numbers, Chicago is one of the most purely enjoyable shows I've seen this year.
Reviewer: James Ballands