Chicken Licken - A Tale Jam
Ruth Mary Johnson
Gala Theatre co-production with Ruth Mary Johnson
Arts Centre Washington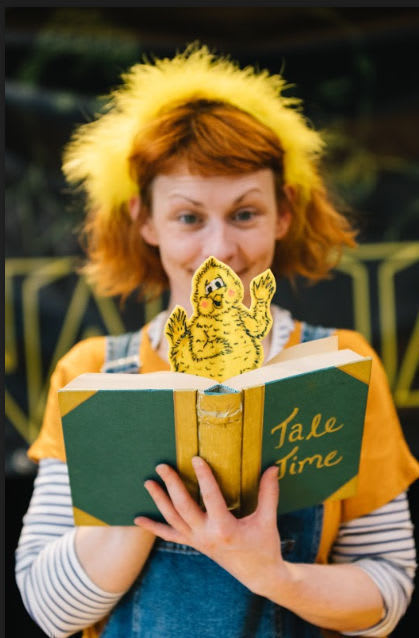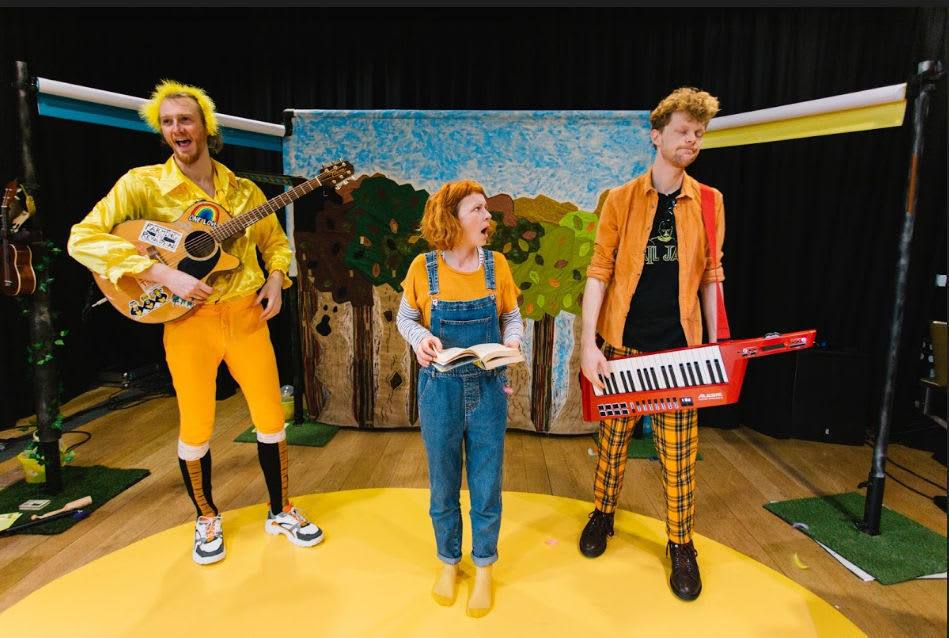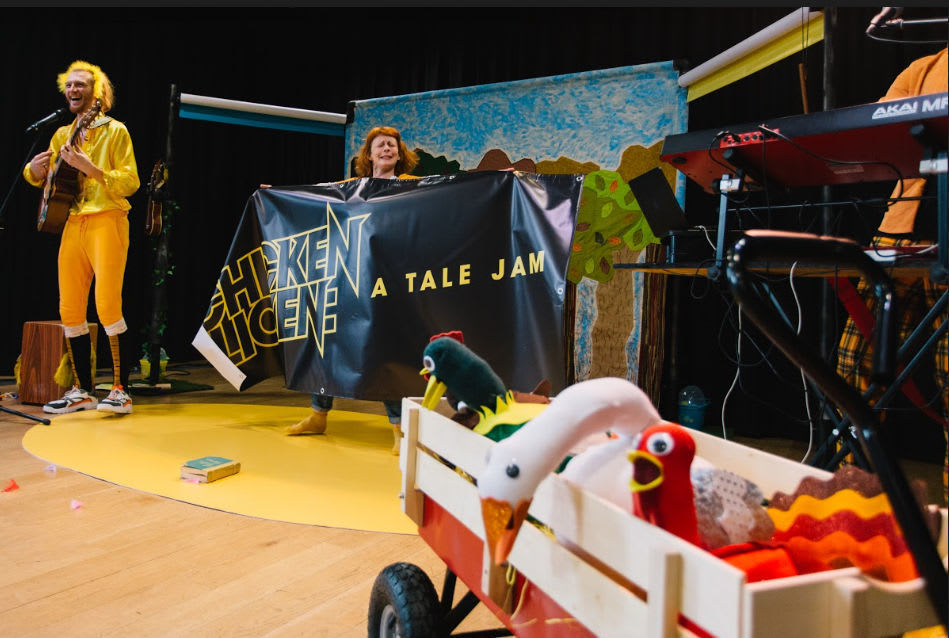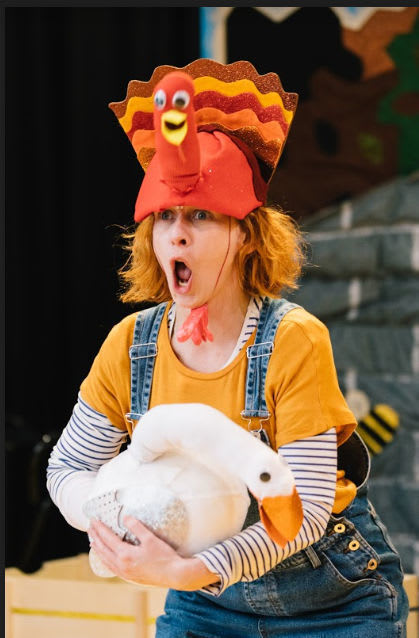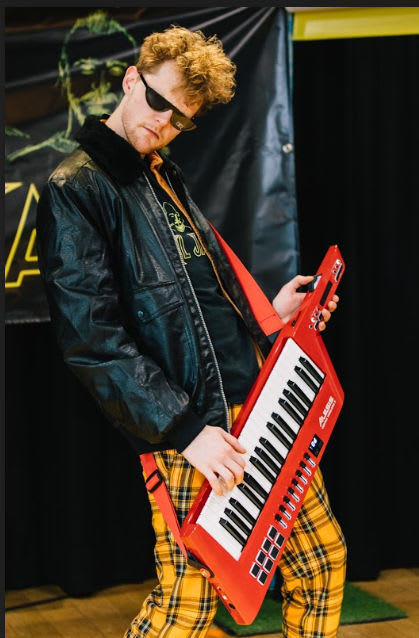 To create a successful show for young children—this is for 3- to 7-year-olds—you need:
A good story, preferably one they already know.
Strong characters, including a scary (but not too scary) baddie.
Nice characters who talk to and—this is important!—listen to them.
Music they can clap or even dance to.
Opportunities to join in—or at least shout out and help the characters.
A relaxed atmosphere so they can move around, go and sit with mam and dad and then come back if they want to.
Appeal to parents and other adults as well as the chilldren.
Chicken Licken has all this, and more. But then, Mary Ruth Johnson has form; she has directed some of the most successful touring children's shows over the last few years for New Writing North, worked with Kitchen Zoo to develop and direct their children's shows and performed in quite a number of Northern Stage's Christmas shows for young audiences, and she certainly does not disappoint here where she is writer, director and performer.
She is joined on stage by Calum Howard who not only plays the villainous Foxy Loxy but is also musical director, and Liam Scarth, a musician who plays Chicken Licken. Well, that was obvious casting—he's the tallest person on the stage! Like Johnson, they strike up a good relationship with their young audience from the start.
But actually, they have nothing to do with the show to begin with. When our storyteller (Johnson) goes offstage to get something she forgot, they arrive. They're a band and they're going to do a gig; they're going to jam for the audience!
Our storyteller is not pleased, not pleased at all!
Of course, it wouldn't be a good children's show if they didn't become friends and work together to turn what was going to be a simple storytelling session into a play with music.
It's a retelling of the story (a bit of the sky—actually an acorn—falls on Chicken Licken's head so he goes off to tell the king, meeting other birds along the way), using simple props, puppet birds which the storyteller carries (and then wears!) and music. But this audience of children don't just get to clap along, they are given their own musical instruments. These are brightly coloured plastic eggs which are actually maracas and everybody in the audience (including aging critics) get to use one for the finale music.
(As an aside, the stage manager told me afterwards that they have not lost a single egg, even after 12 performances. They're an honest lot, North East audiences!)
This attention to detail is evident even in the seating. It is usual for young children to sit on the floor at the front to be as close to the action as possible but Chicken Licken provides them with brightly coloured mats to sit on. Just a small thing but one which says a lot about the thought that has gone into the show.
The children thoroughly enjoyed it and joined in at every opportunity, even making suggestions that they could deal with Foxy Loxy by hitting him in the head with the acorn. The parents did too; there's a lot of humour there for adults. And so did I.
What about the Lathan Toilet-ometer test? Just one little girl went to the toilet during the show, so it's a big success!
Reviewer: Peter Lathan