Chimerica
Lucy Kirkwood
Headlong and Almeida Theatre
Harold Pinter Theatre
–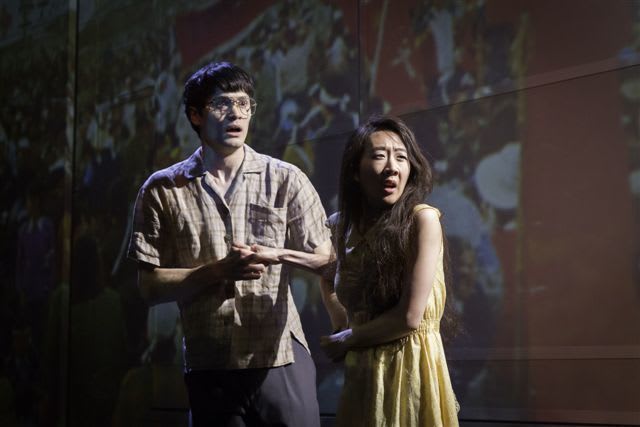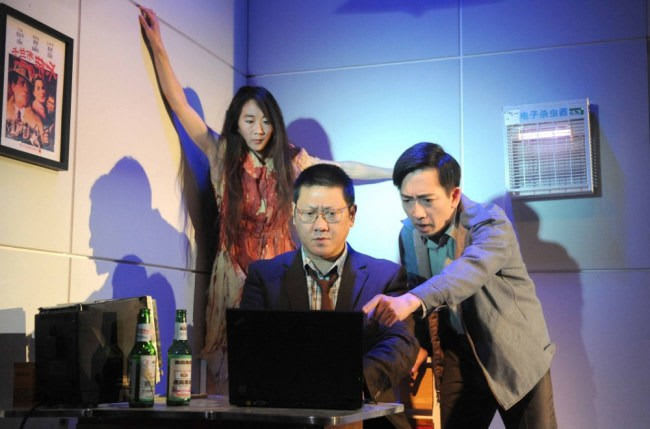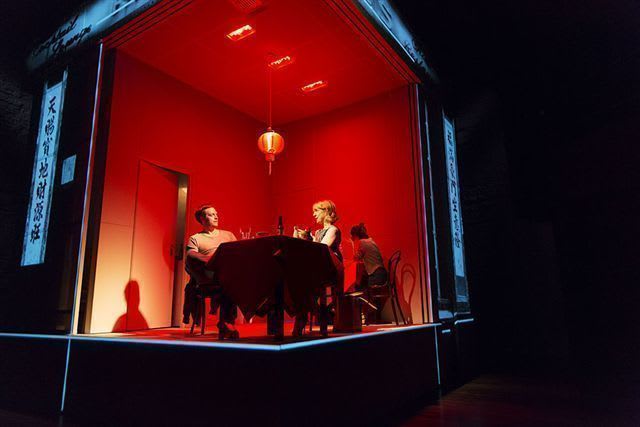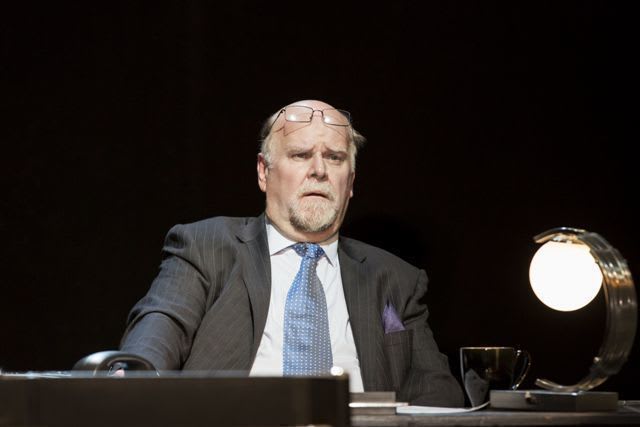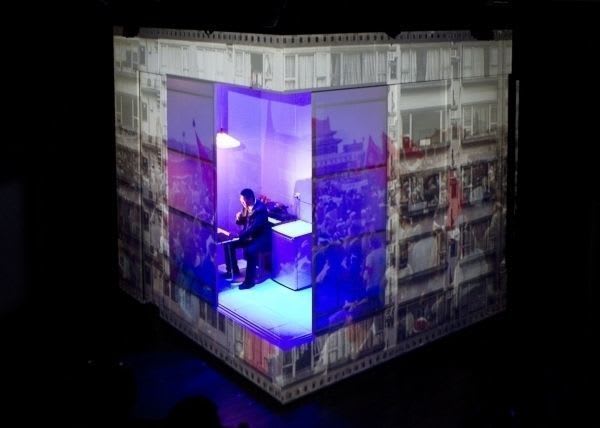 China / America, of course, and a suggestion of chimera too, whether that be as monster or just as a thing of fancy, for though this beautifully written play has its starting point in hard fact it is a fiction.
Even if you were not around then, you must know that iconic photograph of an isolated man standing confronting the tanks advancing across Tiananmen Square in Beijing in 1989 as the authorities put down student-led demonstrations for reform. A number of photographers captured that image and Kirkwood has invented another, Joe Schofield, who becomes obsessed with discovering who 'tank man' was, what made him do it and what happened to him.
That gives this play its impetus and structure, a storyline to hold our attention, but it is about much more: power politics, propaganda, multinationals, marketing, journalistic responsibility, media control and manipulation. They are all bound together in the personal stories of the American news photographer and his journalist buddy, a Chinese English teacher in Beijing and his brother and an English consumer research consultant.
On later visits to China, Joe Schofield becomes a friend of the teacher who suggests one day that 'tank man' could still be alive and the hunt is on with the help of journo colleague Mel (Sean Gilder). Stephen Campbell Moore gives Joe an engagingly off-beat personality that leads to some confusion when he gets involved with the Claudie Blakley's English research consultant.
Es Devlin's set is vital to putting across the story. A huge revolving cube has sliding panels to reveal changing interior settings while its outer surfaces provide moving screens on which are projected Finn Ross's videos identifying locations or images to carry on the story, these frequently marked with framing indications like a photographer's contact sheet (a reminder too of how the choice of images we see affects our thinking). Furniture and props are minimal but provide specific details and scenes are carefully peopled with characters from policemen or paparazzi to people doing tai chi in a park that fluidly give context for each encounter.
The action moves between China and the States from 1989 forward to the US 2012 elections with flashbacks to the memories of teacher Zhang Lin (Benedict Wong) with Andrew Leung as his younger self and his wife played by Elizabeth Chan. There is a beautiful performance from Trevor Cooper as a liberal-minded newspaper editor forced to bow to commercial control and political pressure that highlights what is happening in the media, a sharp picture of a US senator from Nancy Crane with Karl Collins as her political assistant and David K S Tse as Lin's more pragmatic brother Wei. They and the whole cast, most of whom are playing several roles, give a reality to the smallest role that makes Lyndsey Turner's production so entirely convincing, which makes some startlingly surreal elements even more effective.
It gives nothing away to reveal that in this fiction Joe finds not just the tank man but two tank men, which opens up another whole new side to the story. For two hours and forty minutes, with interval, Chimerica holds the attention with theatrical ingenuity. It makes its political and economic points, compares relationships and poses questions almost by osmosis because the attention is always on the story and what you see—and what you see is beautifully detailed.
This is a rare evening in the theatre, its other elements made possible by Kirkwood's carefully constructed, beautifully crafted script which is also often very funny. I would happily see it again tomorrow.
Reviewer: Howard Loxton