Christmas Eve
Nikolai Rimsky-Korsakov, after Nikolai Gogol
Oper Frankfurt
Released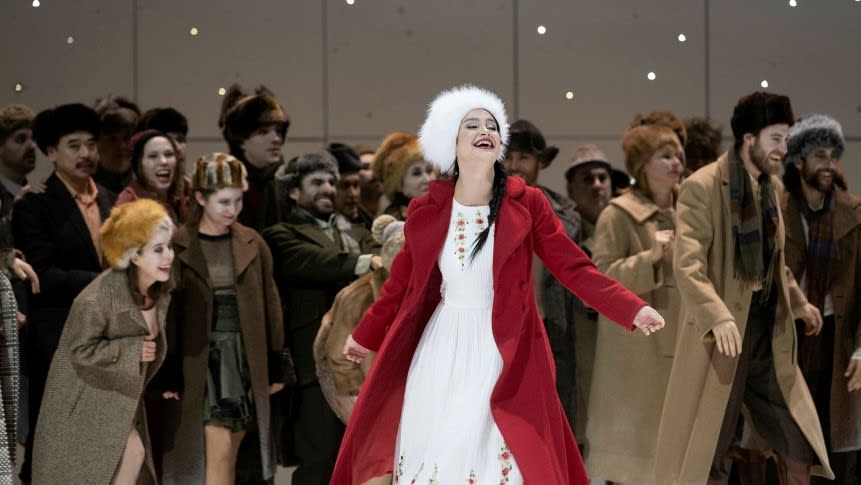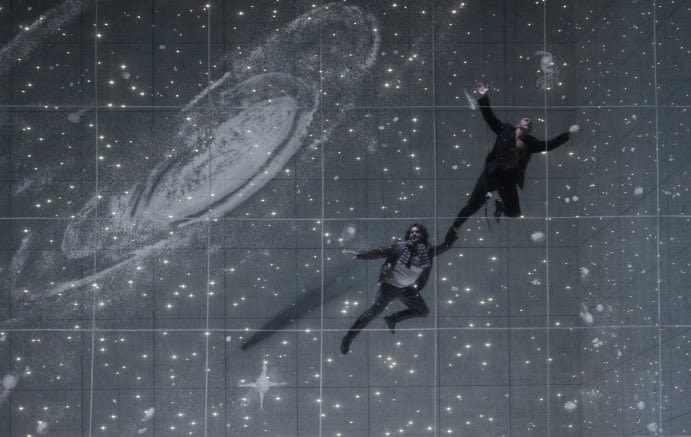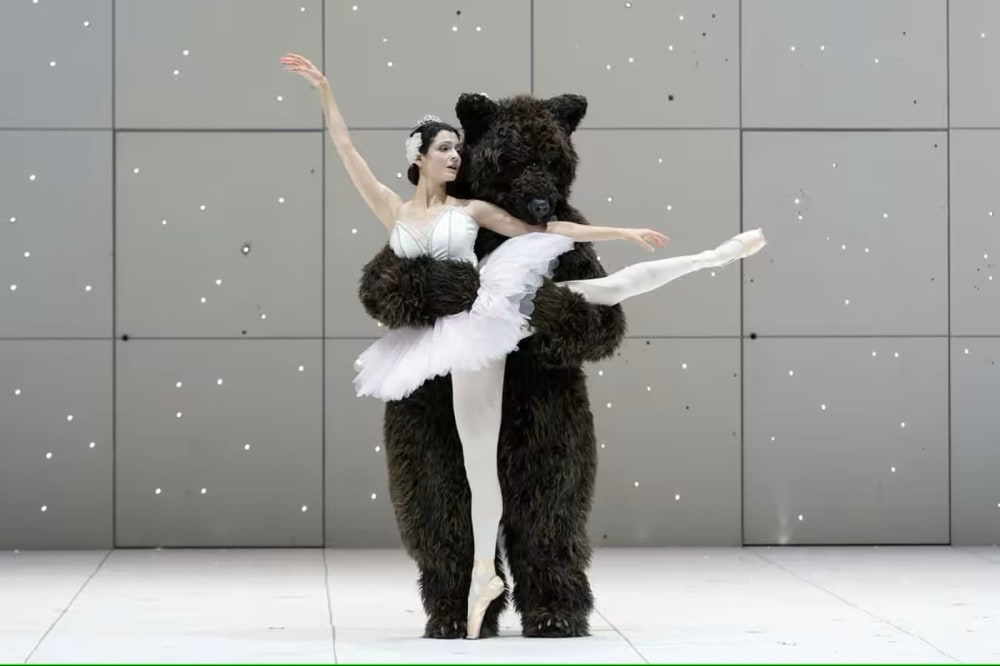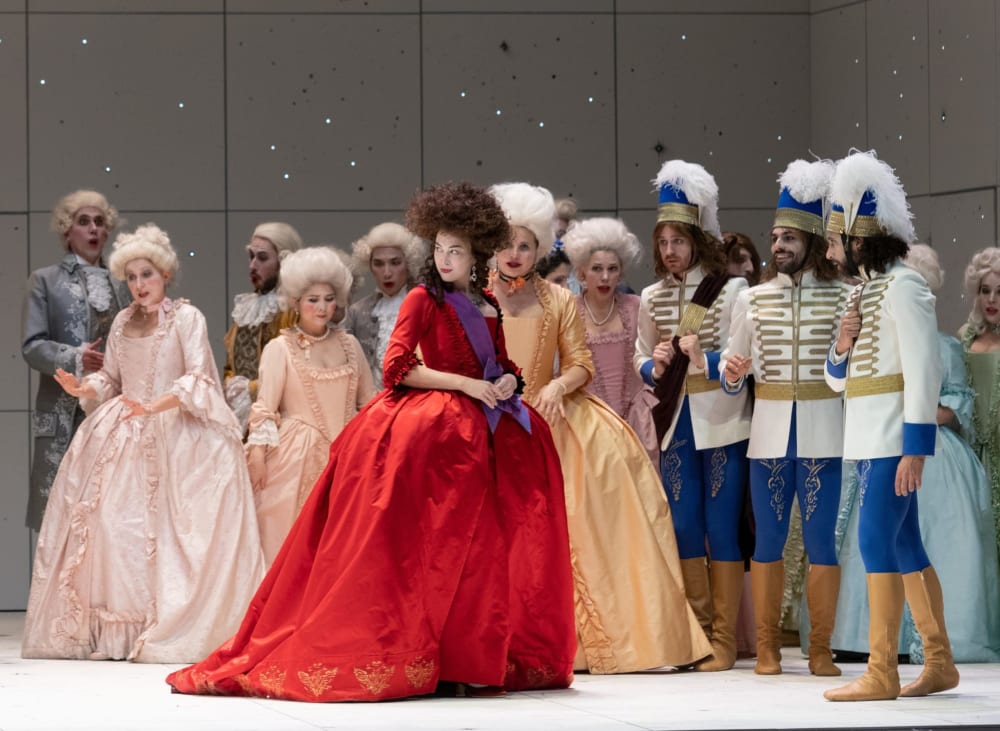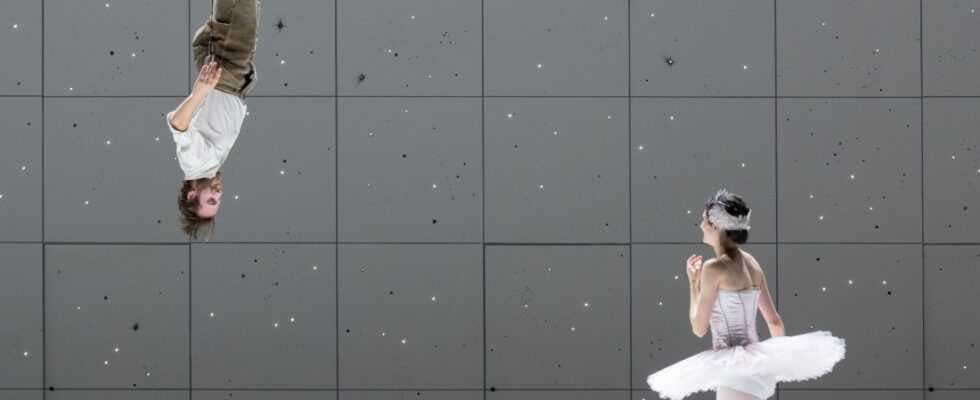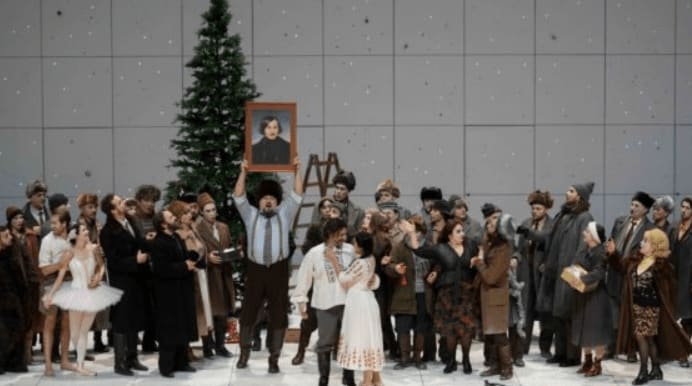 Vakula loves Oksana, but she teases him that she will only marry him if he gives her the Tsarina's slippers, so the honest smith kidnaps the devil, the lover of his mother, the witch Solokha, and together they fly to the palace where his unsophisticated charm wins over Her Excellency.
Rimsky-Korsakov loved fairy stories from the Russian Empire's past and in 1894 turned again to the works of Nikolai Gogol for this fantastical tale. In St Petersburg in 2021, it was done as always at the Mariinsky with an overflow of colourful, embroidered peasant costumes.
But nationalistic nostalgia is regarded differently elsewhere and Christof Loy's version for Frankfurt in the same year is largely set in what might be the waiting room of a planetary observatory. It is nevertheless a wonderfully conceived, at times beautiful production, an allegorical statement of pantheistic sentiment, that through the surreal background brings human emotions to the fore.
Musically, the opera is a mixed bag: the second act, a farce in which Solokha hides four successive lovers in sacks, is a dud, as Rimsky hints in his autobiography, but the Ukrainian folk melodies the composer writes for Vakula and particularly Oksana are achingly lovely, and the delicate orchestration brings out vividly the colours of village and court, earth and sky.
Georgy Vasiliev has one of those distinctively Russian high tenor voices perfectly suited to the role of Vakula, and a head for heights too, as he somersaults in the sky on an aerial harness.
Julia Muzychenko as Oksana has the opera's stand-out arias, the insinuating "Why do people say I'm pretty?" in the first act and "There's no other man" in the fourth, which she sings with legato as even and pure as snow.
The largely black-and-white contemporary scenes are suddenly transformed to 18th century opulence as Vakula and Andrei Popov's Devil descend from the skies into the royal court, where mezzo Bianca Andrew's Tsarina shows a Catherine-the-Great tendency to seduce or be seduced by every man she meets. Alexey Tikhomirov sings the part of Oksana's father with suitable gusto and Albanian mezzo Enkelejda Shkoza casts a dark spell as Solokha.
The frequent presence of ballerina Ayelet Polne dancing a pointe across the stage puzzled me until I realised she represented the Virgin Goddess, briefly embraced by winter—in the form of a bear—before finding union with the God of Spring. As Vakula and Oksana are similarly united, it's a renewal of hope whatever one's national sentiments.
Reviewer: Colin Davison