Christmas Eve
Nikolai Rimsky-Korsakov
Oper Frankfurt
Oper Frankfurt, Frankfurt am Main, Germany
–

Listing details and ticket info...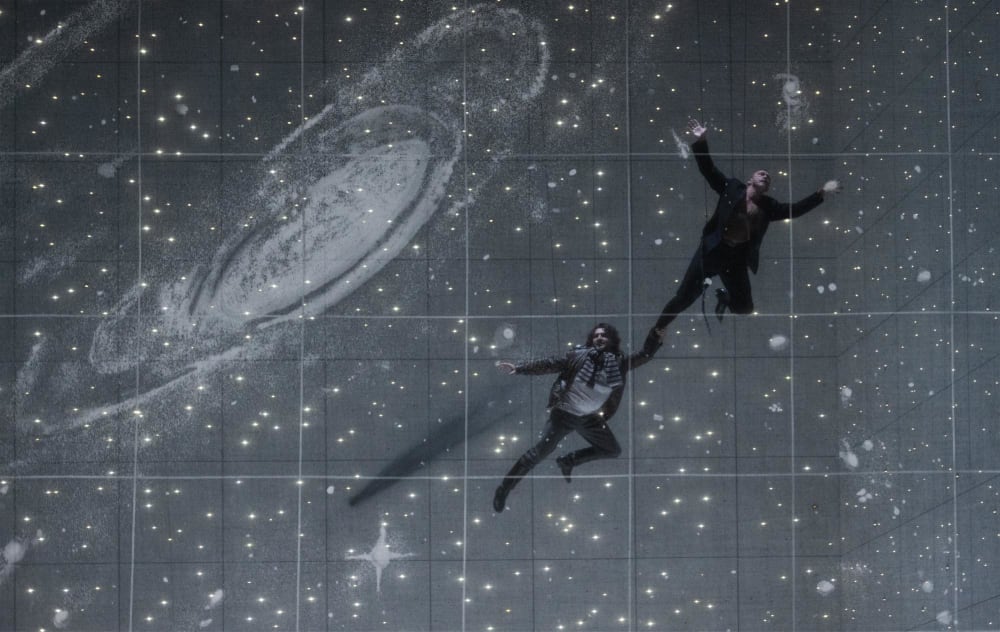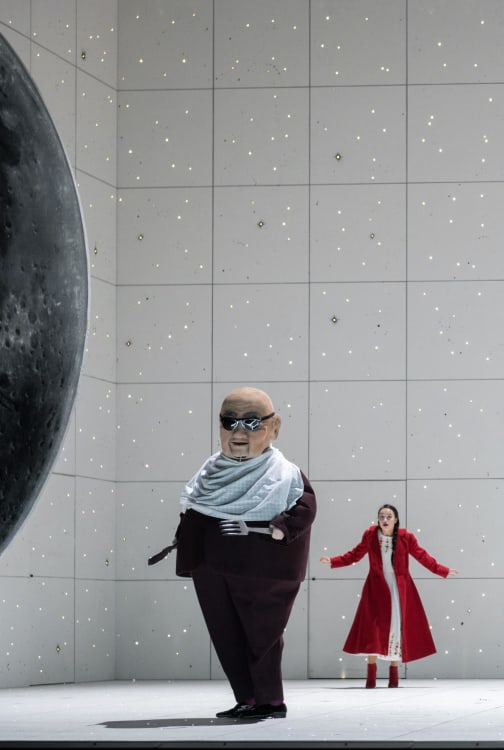 Nikolai Rimsky-Korsakov's Christmas Eve premièred in 1895 and is based on a short story by Gogol called The Night Before Christmas. It's a warm, optimistic, family, Christmassy entertainment. It's rarely performed in the UK and hasn't been seen in London since 1988, when it was performed by ENO.
The opera, a mixture of fantasy and reality, nature and cosmos, magic realism and surrealism, draws on Ukrainian folklore and festive songs. The story takes place in a Ukrainian village on a wintry, snowy, starry night when the devil steals the moon and a witch steals the stars.
Vakula (Georgy Vasiliev), a decent blacksmith, and Oksana (Julia Muzychenko), the daughter of a rich farmer, are in love. She is extremely vain. He is besotted. ("I love you like crazy!") He is mocked. She says she will only marry him if he gives her the Tsarina's silver shoes. He promises to get them for her. It's a fairy tale, right?
Vakula gets the Devil (Andrei Popov), a friendly chap, to transport him, a flight by air, with time traveling backwards, to the city and an 18th century court, which is richly costumed and includes Cossacks. The Tsarina (Bianca Andrew) is a magnanimous beauty and is ready not only to give Vakula her golden shoes but also to have sex with him.
Christof Loy's production at Frankfurt, is conducted by Sebastian Weigle, designed by Johannes Leiacker and costumed by Ursula Renzenbrink. Rimsky-Korsakov is easy to listen to and there is ballet, courtly dancing and even flying.
There's a charming moment when a ballerina and a gentle Russian bear dance together. There is also a crude music hall comedy act, with a promiscuous witch (Enkelejda Shkoza) hiding four lovers in brown sacks, which goes on for too long and is dreadfully unfunny.
Georgy Vasiliev sings and somersaults when he is airborne. Julia Muzychenko sings and looks lovely. What I liked most was the carol singing and the big choral numbers.
Oper Frankfurt's Christmas Eve can be watched free online on the OperaVision channel.
Reviewer: Robert Tanitch