Cinderella
Philip Pullman
Unicorn Theatre and Illuminations
–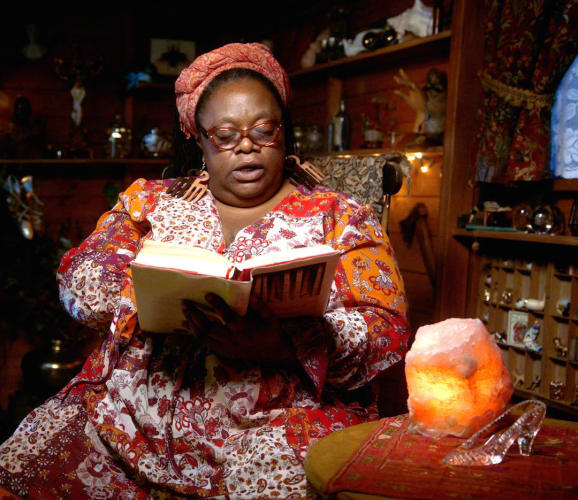 This final offering in Unicorn's series of readings from Philip Pullman's Grimm Tales presents Cecilia Noble reading a favourite story that is told in different versions around the world with roots that go back to ancient Egypt. It differs greatly from the popular panto version. There is no fairy godmother, no pumpkin coach, no midnight deadline (they were introduced by Charles Perrault in his seventeenth-century version) and, of course, no Buttons.
In the Grimms' Aschenputtel (and as Pullman retells it), the ugly sisters aren't ugly but attractive, though they and their mother are certainly nasty. It's not a fairy but a flock of birds and a tree that ready Cinderella for a ball that goes on for three nights, providing her with three different outfits.
Director Bijan Sheibani has Cecilia Noble read it very simply with just a glimpse of slippers in the background and a glimmer of glitterball when Cinderella is dancing with her prince.
The stepsisters chop bits off their feet trying to make them fit Cinderella's slipper and their punishment is savage but they are the villains and it's not at human hands, but youngsters quite like things being gruesome so this should appeal to much younger children as well as the 8 to 12s which the theatre says is the target audience.
Reviewer: Howard Loxton