Cinderella: A Socially Distanced Ball
Jodie Prenger and Neil Hurst
Paul Taylor Mills for Turbine Theatre
Turbine Theatre
–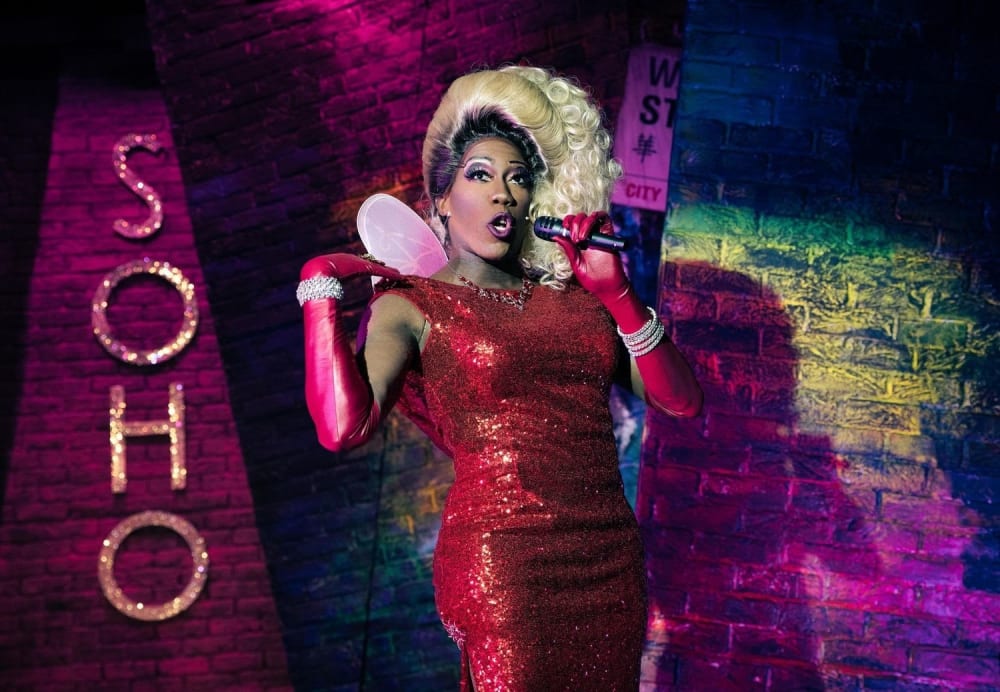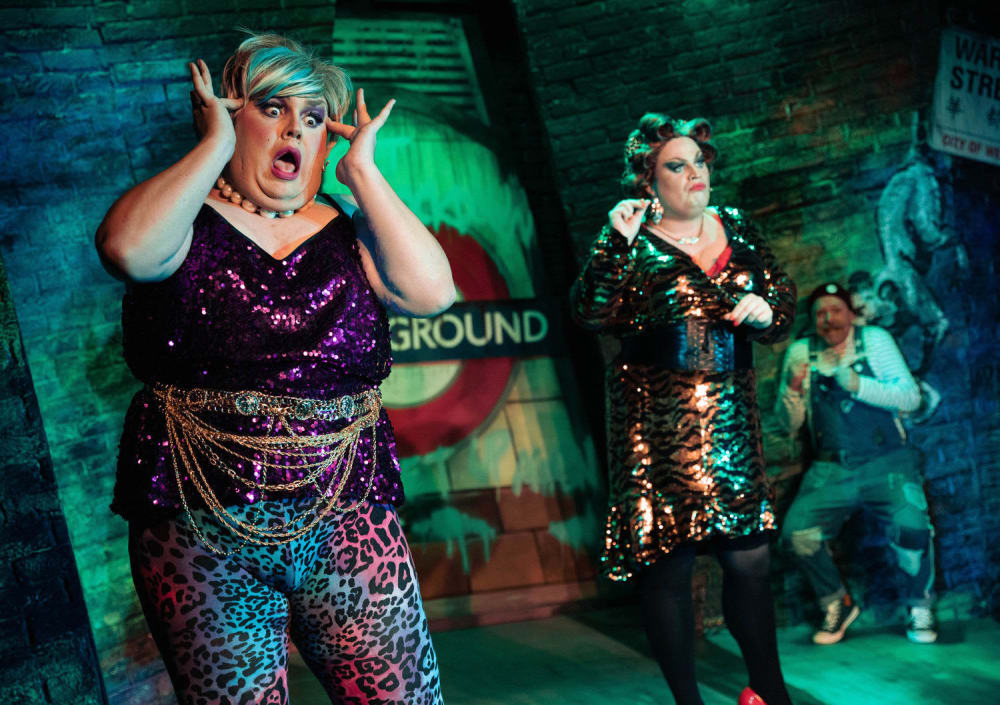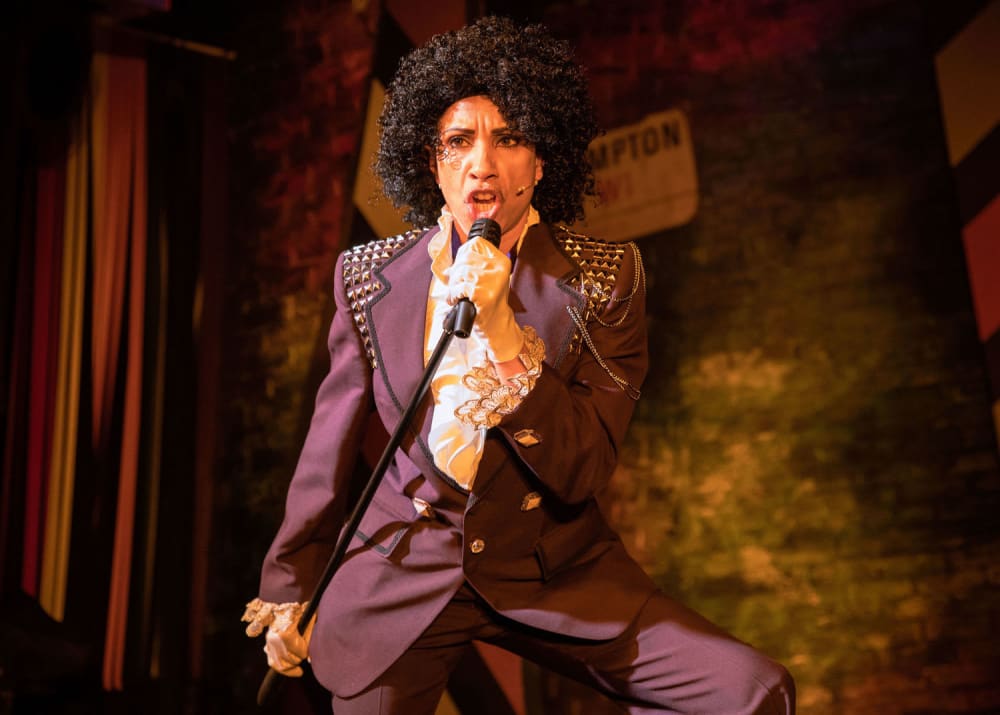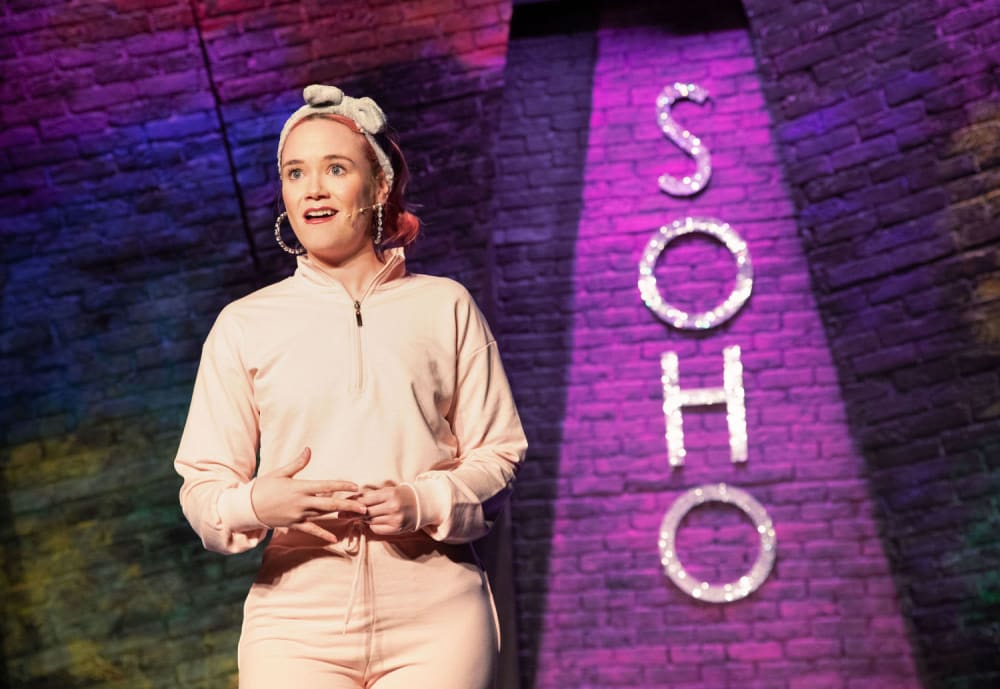 Panto Season 2020 will be remembered for a number of things: COVID-19, Lockdown, Tiers and a season only 25% of its usual self. However, it will also be remembered for the many venues presenting pantomime for the first time that are kick-starting their own traditions and shaking up the Industry.
The Turbine Theatre may only be a year and a half old, but is already showing its might in amongst London's landscape of theatres. An inaugural pantomime season is daunting at the best of times, but when you're one of the very few around, the pressure is on to get it right.
Cinderella: A Socially Distanced Ball doesn't only get it right, it excels, providing a trip to Pantoland full of sauce, sizzle and sass.
From the moment Sean Parkins's red-sequinned and perfectly coiffed Fairy Godmotherfucker appears proudly proclaiming "Poof!", the audience is in for the ride of their lives as Daisy Wood-Davis's tracksuit-wearing Cinderella fends off her spiteful sisters Vajaja (Oscar Conlon-Morrey) and Fanny (Scott Paige) as she dreams of going to the ball. Soho becomes the setting for this story with TikTok apps replacing invitations, 10PM curfews ousting midnight deadlines and facial coverings bringing a whole new meaning to 'masked balls'. All of the usual plot points are there, but this Cinderella has a slightly different fairytale ending, one that champions diversity and encourages us all to be proud of who we are deep inside.
Up-to-date, politically charged and a prime example of the arts' viability, Cinderella: A Socially Distanced Ball embraces topicality as co-writers Jodie Prenger and Neil Hurst pepper the script with references to Barnard Castle, Rishi Sunak, Matt Hancock and Priti Patel. One can only hope Culture Secretary Oliver Dowden pays the Turbine a visit to see in person just how keen the audience is to join in.
The adult panto market has grown immensely over the past decade and this year accounts for a whopping 45% of London's panto season. Sometimes these shows are lazy and rely on shock tactics and the explicit, but Prenger and Hurst manage to bottle the essence of Carry On and blend it with Red Bull to create a hyper-charged pantomime oozing with innuendo. "Naughty, bawdy, campy, vampy" to misquote 42nd Street, Cinderella is an ode to many a musical with aficionados guaranteed intoxication should they indulge in a round of musical theatre bingo. Well-known lyrics become intertwined with dialogue as newly written ones find their way into showstoppers including Hamilton, Six and even The Muppets.
Here, tradition isn't banished, but embraced. Indeed, some of the show's funniest moments come from pantomime's stock business. An it's-behind-you sequence sends up 2019's CGI flop Cats, the songsheet parodies "Let It Snow" and Rufus Hound's lovable Buttons engages in some hilarious distanceography as he seeks to keep Cinders and Debbie Kurup's "Purple Rain"-inspired Prince apart by at least two metres during their love song.
David Shields's set complete with transformative flaps effectively moves the action from Soho Streets to Spooky Underground Station whilst Lizzy Connolly's direction effortlessly ensures everything is squeezed into just over an hour without ever feeling forced.
All traditions have to be invented. Let's pray to the Panto Gods that this is the beginning of a new one for the Turbine Theatre.
Reviewer: Simon Sladen