Cinderella
Plested and Brown
Corn Exchange
Corn Exchange Newbury
–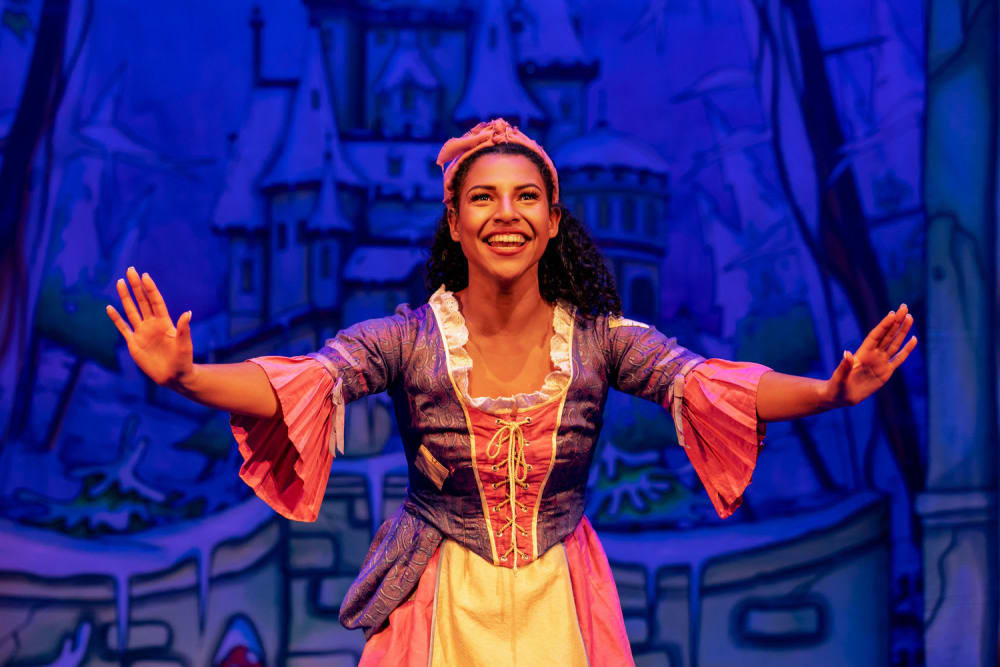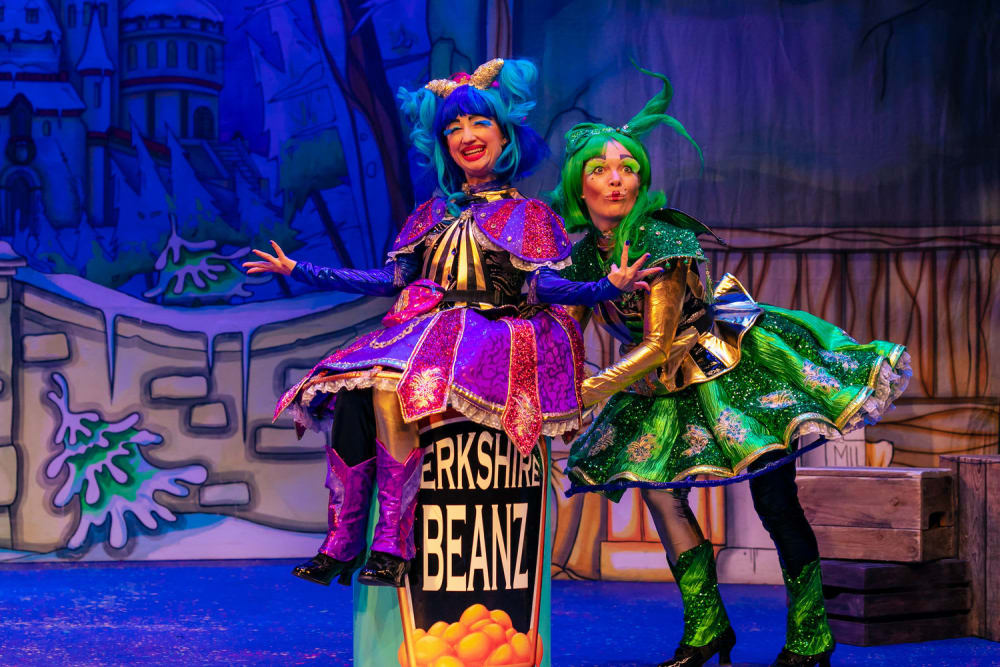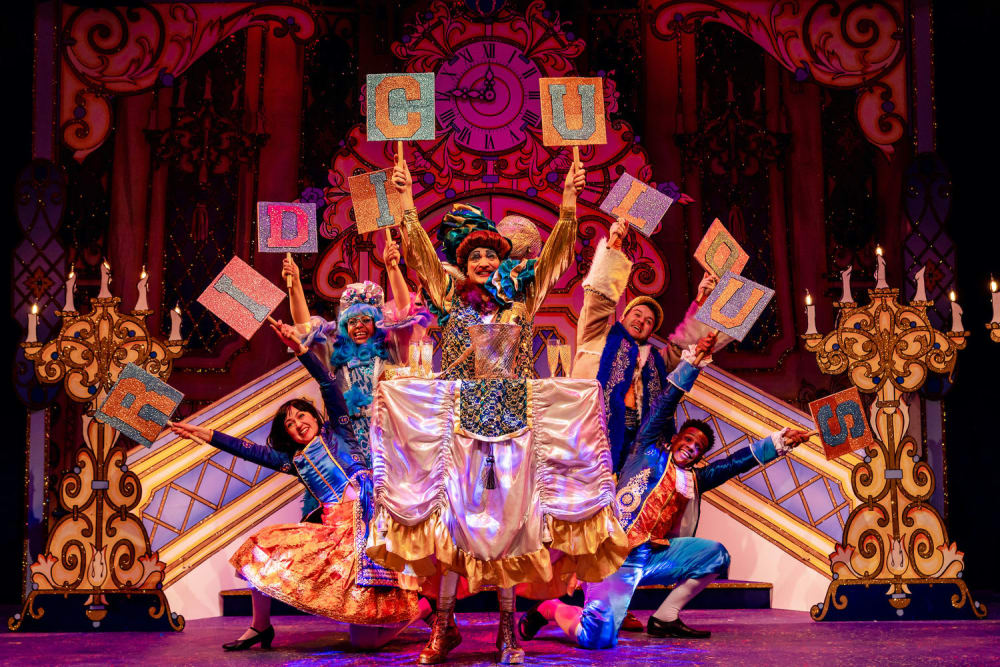 It's that time of year again—"oh yes it is". Panto is back at the Corn Exchange and it's bigger and better than ever with enthusiastic youngsters and their parents eagerly anticipating this year's Cinderella written by Claire Plested, Amanda Wilsher and Adam Brown who also directs.
The auditorium is bedecked with light festoons and hanging chandeliers and a giant, colourful clock fills the front of stage that all help to create a truly festive atmosphere.
The rags to riches story is well known but is given a fresh new interpretation in this fun-filled show. Jade Johnson is the cheeky Fairy Liquid, all dressed in blue with a bubbly personality and feather duster, determined to clean up the village and be on call whenever her cleaning expertise is required.
Chloe Gentles sparkles with energy, giving a stellar performance as poor Cinderella, who is under the thumb of her hashtag stepsister (Susan Harrison) and her viral stepsister (Ali James) They are the mobile phone generation addicts hooked on Snapchat and other apps and are a whirlwind of enthusiasm.
Cinders is terribly badly treated by them, forced to do housework from morn till night, and dreams of a new life. Perhaps a chance meeting with an old lady in the wood may secure her future?
Every Panto needs a dame and Justin Brett as Lady Barbara Hardup fits the bill and the ever-growing, outrageous costumes perfectly. William Beckerleg as Prince Charming is, well charming! Dreaming of poetry and love, he meets Cinders in the wood and falls instantly in love, but she runs away.
His trusty Stewart Deldini (Billy Roberts)—think of Del Boy from Only Fools and Horses and you have his character—decide to change places in order that the Prince can pursue his love without being recognised. I loved the references to the television show. Watch out for the gate!
Party invitations are delivered to every woman in the land for the Prince's ball in the hope that Cinders will turn up. However, Cinderella is wickedly tricked into tearing hers up by her sisters, much to their evil delight, leaving her alone and feeling betrayed.
Luckily, Fairy Godmother comes to the rescue and "she shall go to the ball" in a magical transformation scene wearing a spectacular dress and travelling in a sparkling coach. However, the only stipulation is she must be home by midnight and when the clock strikes twelve, in her rush to depart, she loses a shoe which starts the Prince's quest to search the land to once again find and marry her.
Jordan Benjamin and Rachel Breeze provide strong support in the ensemble. All the magical ingredients of panto are here. The beautiful, colourful sets and costumes are a delight and the music (Jordan Paul Clarke) and choreography (Holly Hughes) are impressive.
With oodles of audience participation, local references and groan-making puns, this is a joyous panto hit that shouldn't be missed.
Reviewer: Robin Strapp