Cinderella
Keith and Ben Simmons
Paul Holman Associates and Derby LIVE
Derby Arena
–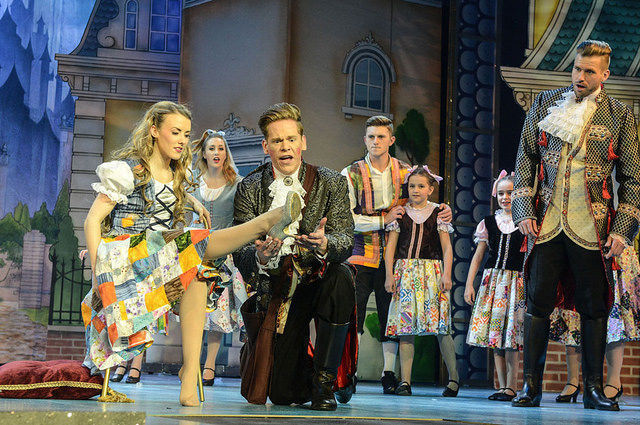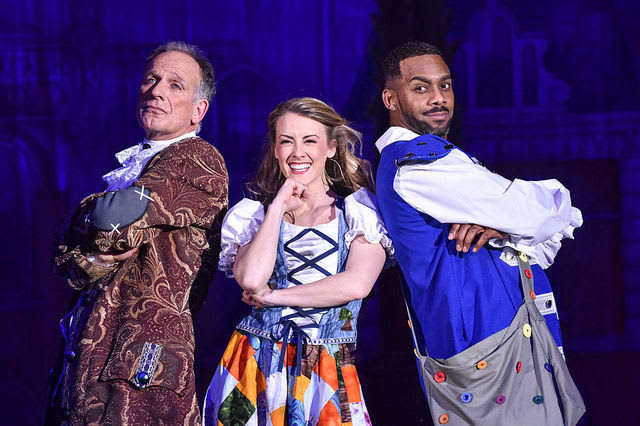 Watching a morning performance of a pantomime with hundreds of schoolchildren gives a production a new perspective. It's fascinating to see what excites youngsters and what makes them laugh. It's also interesting to note what goes above their heads and how much adult humour the panto contains.
When I saw a 10:15AM performance of Cinderella at Derby Arena, I was thankfully also sitting near a couple of teachers who laughed profusely at some of the jokes which I had heard many times before. There were times when they proved Frank Carson's adage that "it's the way I tell 'em"—but there were also occasions when the Irish comedian would definitely not have used his other catchphrase "it's a cracker".
My main problem with Cinderella is Keith and Ben Simmons's script which is at best contrived and at worst just not funny for children or adults.
There's a scene in a haunted bedroom with ghosts, a large rat and an even bigger spider which appeals to children but seems out of place with the rest of the story.
It means the cast have to work exceptionally hard to work their magic on the audience. Some of the cast excel while others are less successful.
The star names in Cinderella are EastEnders actor and comedian Richard Blackwood, Eilish O'Carroll—Winnie McGoogan in the TV comedy series Mrs Brown's Boys—and Lloyd Warbey, presenter of Disney's arts and craft show Art Attack.
Blackwood proves to be a cool character but without the warmth normally associated with Buttons. O'Carroll as the Fairy Godmother, or Fairy Godmammy as she calls herself, and Warbey who plays Dandini are competent but without a huge amount of charm.
It's left to Cara Dudgeon as Cinderella to take the plaudits for her captivating presence, her polished singing voice and her exuberant but controlled acting. She excels with her version of Queen's "Somebody to Love".
Oliver Gray and Dean Horner are flamboyantly impressive in the roles of ugly sisters Lavinia and Louisa (Lav and Lou) Hardup. Their lavish costumes become more outrageous as the show progresses and their despicable behaviour gets the children booing fervently.
George Telfer, who played Leonato in Derby LIVE's production of Shakespeare's Much Ado About Nothing in 2010 and Antonio in The Merchant of Venice in 2011, shows his experience as he makes the most of the role of Baron Hardup.
Aston Dobson's superb voice is evident as he plays Prince Charming, his rendition of Prince's "Purple Rain" getting all the children gleefully waving their hands.
There are some enchanting moments in the production, including a snow scene with dancers roller-skating effortlessly across the stage and a parody of Strictly Come Dancing presented by the ugly sisters as Stress Daly and Claudia Winklepicker.
But there is one hugely embarrassing moment when Cinderella prepares to go to the ball on her inflatable coach. When I saw the show, the inflatable horses didn't immediately stand up straight; there were howls of laughter when they managed to right themselves.
The funniest moment for me was in the haunted bedroom when the actors went off-script, ad libbing because Blackwood couldn't find his trumpet in his bed. It showed what they were capable of when they weren't constrained by the script.
Overall, Cinderella has its moments although it could do with a little more sparkle.
Reviewer: Steve Orme