Cinderella
Composer Andrew Lloyd Webber, book by Emerald Fennel, lyrics by David Zippel
Access Industries Inc, No Guarantees, Really Useful Group
Gillian Lynne Theatre
From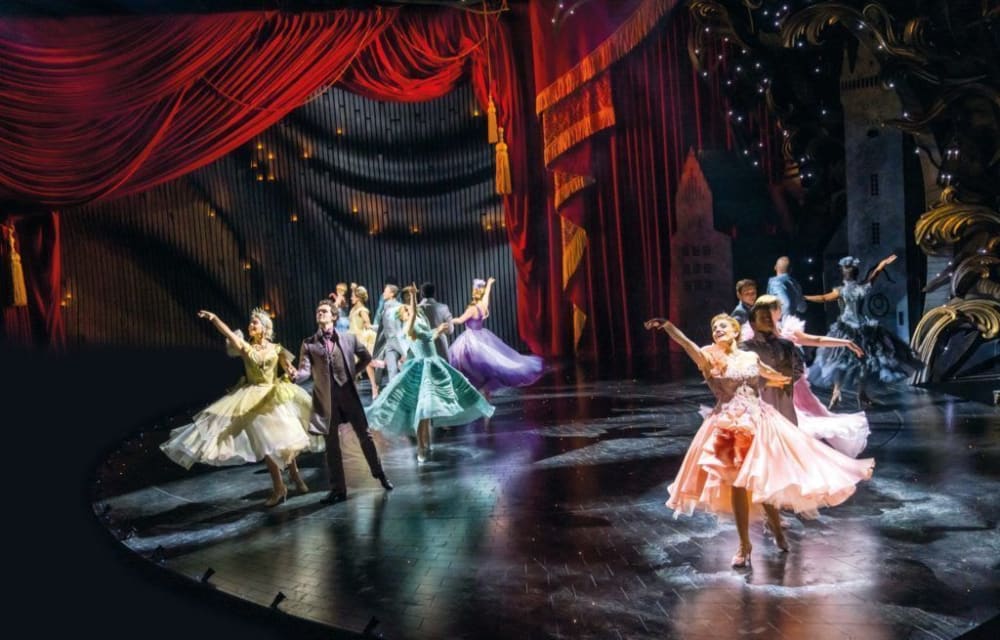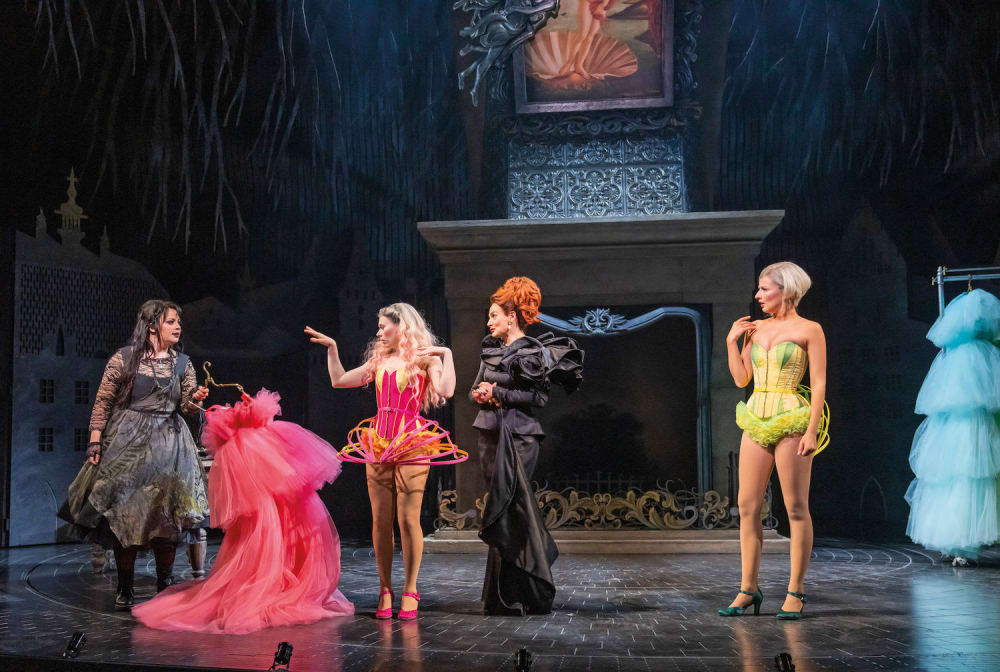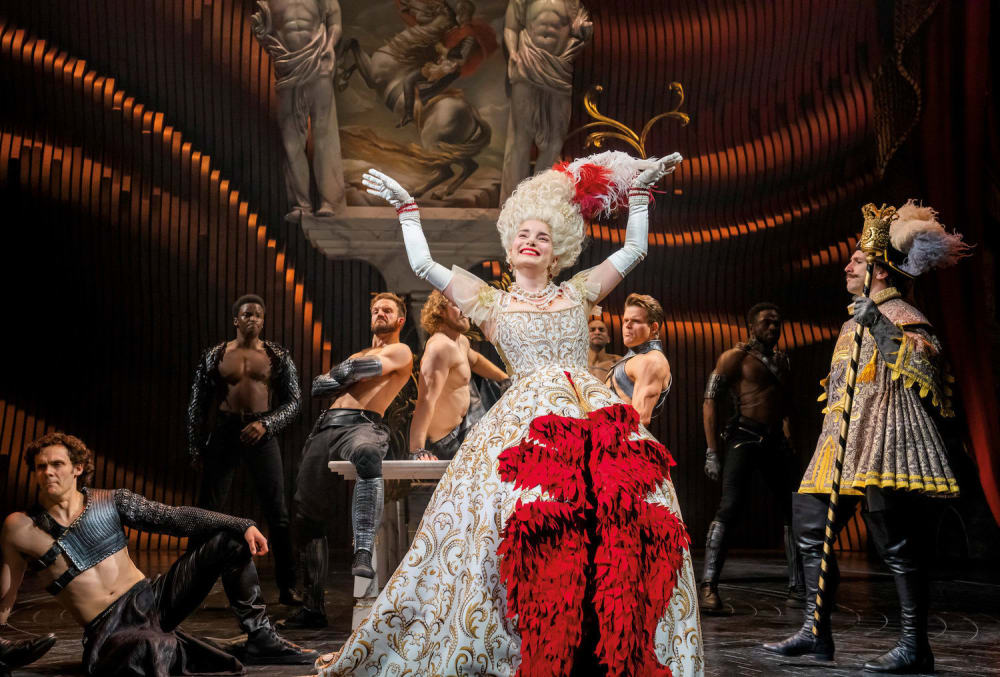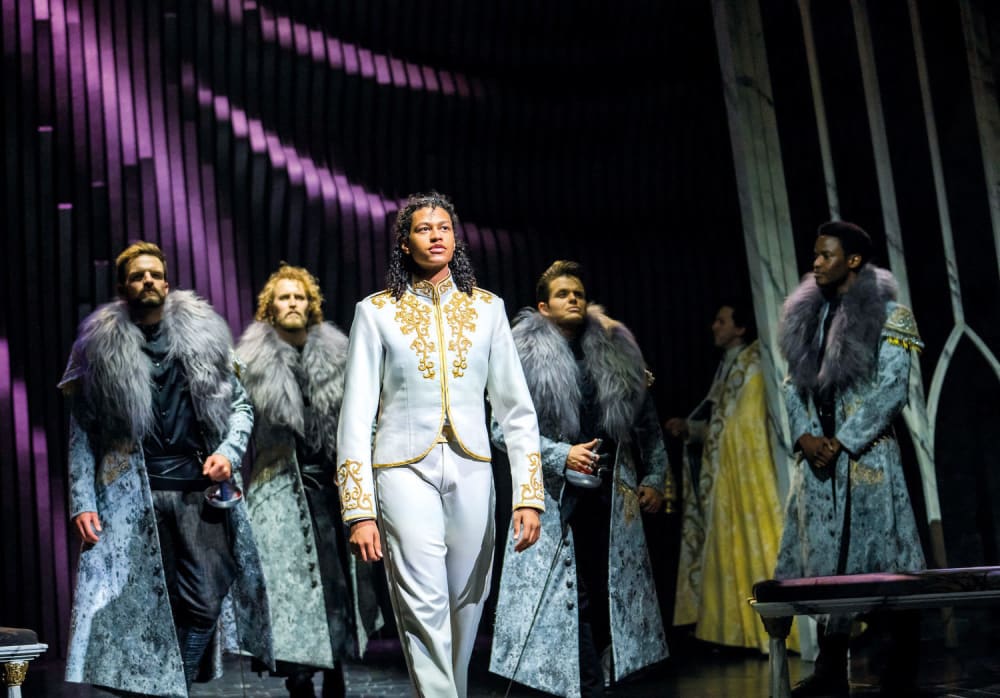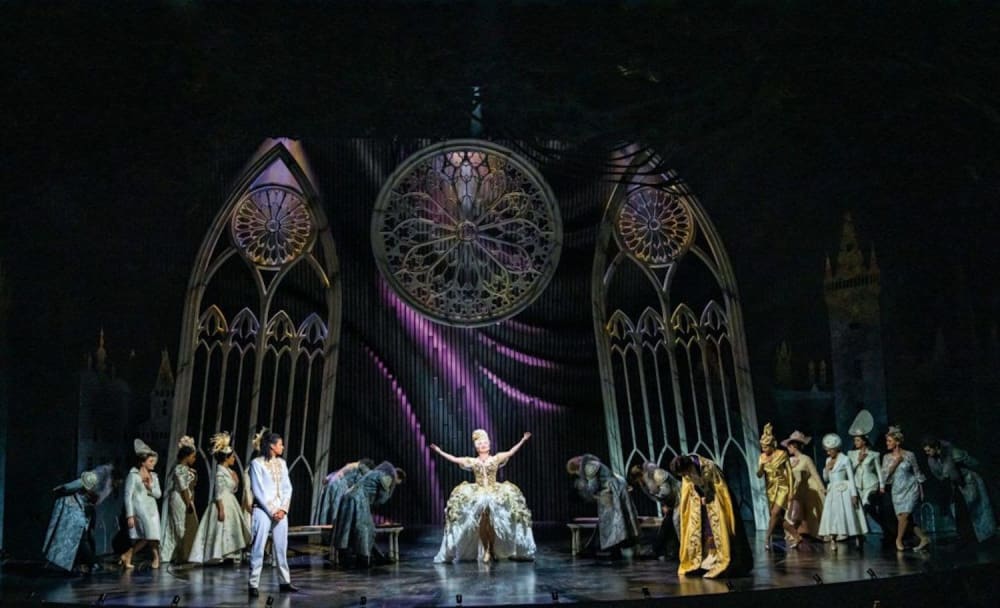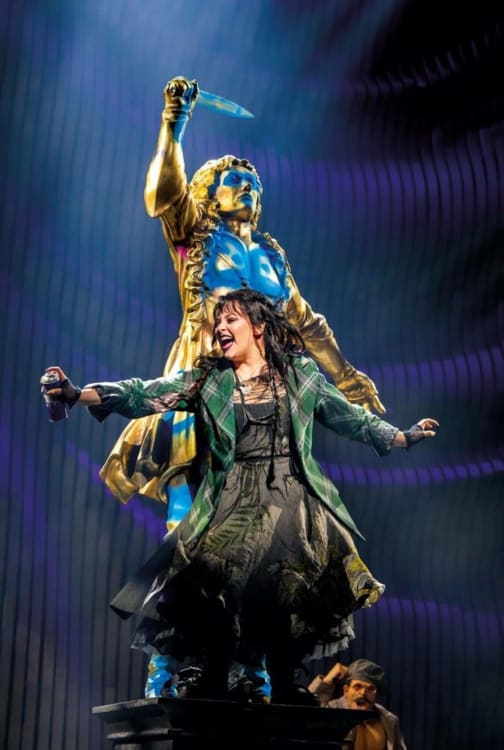 Andrew Lloyd Webber's new musical is at last open with full houses not socially distanced. It has been a long wait, so what's now on offer? Well, a ball: that you can be sure of, that gets the audience twirling.
The storybook preset and an opening scene in the Belleville marketplace with a street criers number seem very traditional but there have been multiple retellings of this tale and, though it retains many elements of the story so familiar from panto, this a radical retelling.
This Cinderella is made a skivvy by her stepmother and stepsisters, but she is not the conventional character. Indeed, even her best friend says she is someone "whom everyone avoids like salmonella." (It's a show full of rhyming.) Those stepsisters aren't ugly but beautiful and Prince Charming it seems is already dead: the Queen arrives to unveil a monument to him, a monument that Cinderella has already vandalised.
That sparks off the plot, for it destabilises Belleville's tourist economy and the Queen sees the solution in an instant royal wedding to get them back on the map.
The heir to the throne now is shy Prince Sebastian who has been chums with Cinders since childhood, but will she get to the ball where he has to choose a wife?
Carrie Hope Fletcher's Cinderella may be an anarchic rebel but she wins over the audience when she sings her heart out, and newcomer Ivano Turco (who only graduated from the Urdang Academy last year) is an impressive Prince. Their lilting solos and duets are a delight and sung beautifully.
Rebecca Trehearn is the Queen, an autocratic realist who sees the popular appeal if her son choses to marry a commoner, but, though the country is broke, orders 200 swans for a banquet and obviously spends a fortune on frocks (is that why some seats cost well over £100 each?). Just watch her handle that huge skirt!
She seems closely attached to her military boys, bare chested competition for Magic Mike. Though perhaps I should spell that Boyz—she claims they stink of testosterone.
Victoria Hamilton-Barritt's Stepmother gives the Queen stiff competition in the dress stakes and flaunts marvellous millinery. When threatened with beheading, her reaction is, "where will I put my hats?" She and the Queen have a shared past in Paris and they get a deliciously Frenchified number.
Cinderella's stepmother may describe her own (beautiful) daughters one as an idiot and the other only half as bright, but Georgina Castle and Laura Baldwin make Marie and Adele very lively, paired in their self promotion until they realise they can't both marry the same prince.
Gloria Onitiri arrives as The Godmother just in time to get Cinderella to the ball. She is ominously backed up by Phantom-like chords and wields lancet and hypodermic instead of a magic wand. Then there is Caleb Roberts, who turns up as a deus ex machina just when one is needed.
Like all good fairy stories, Emerald Fennell's version seems to carry a message, look for the real person, not just surface appearances, and Laurence Connor's direction makes it told clearly. Gabriela Tylesova has designed sets that keep things constantly moving and some fabulous costumes and JoAnn M Hunter's choreography has some surprises.
Lloyd Webber's score didn't send me out humming any particular song, but it has a satisfying richness that can dissolve into touching simplicity and in one number he may may perhaps have provided a new gay anthem.
This new Cinderella looks lovely, sounds delightful and above all is fun.
Reviewer: Howard Loxton