Cinderella
Andrew Pollard
Greenwich Theatre
Greenwich Theatre
–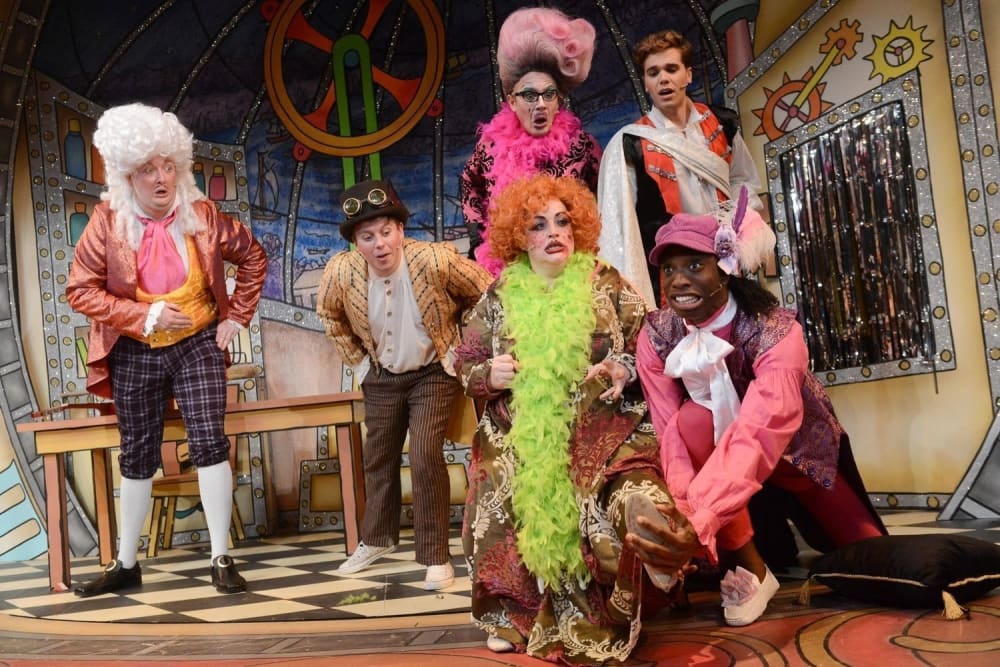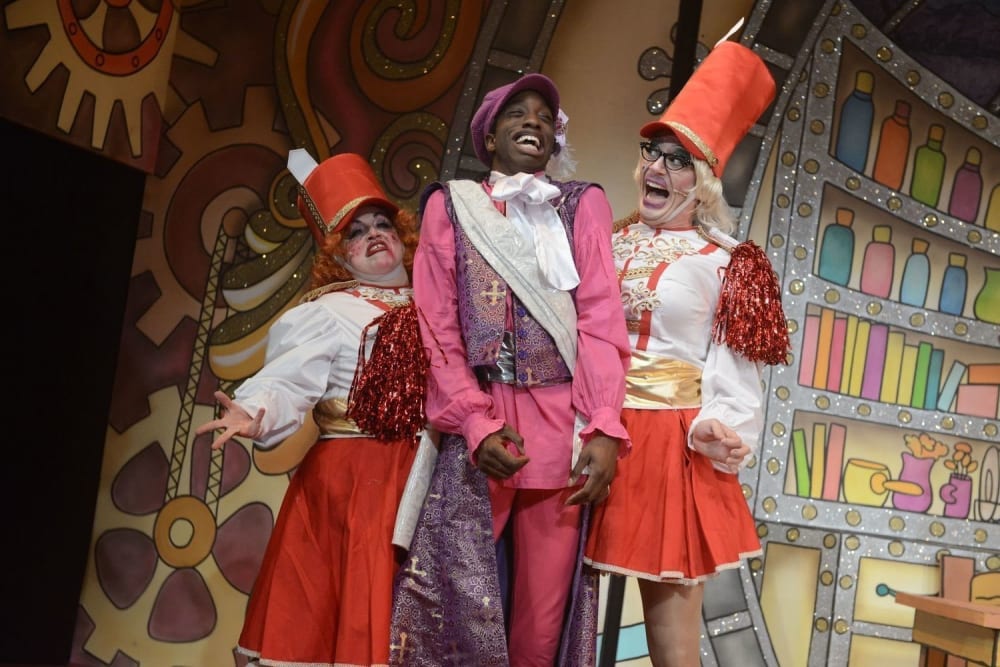 Cinderella has oft caused problems for venues with a regular Dame. Do you go Ugly? Fairy Godmother? Or even Buttons?
For Greenwich Theatre, where Andrew Pollard has been the resident damsel-in-a-dress for the past 11 years, 2017 need not pose such a question as he is touring the Nation in Around the World in 80 Days. But even in his absence, the writer-director-Dame's latest penned panto Cinderella ensures his legacy continues and is filled with all the usual Greenwich fun.
At the beginning of proceedings, Pollard appears via a screen as the Chick in the Comet, establishing an astronomy theme inventively executed by designer Clio Pettitt complete with Greenwich observatory and Cinderella going to the ball via a magnificent rocket. Firmly rooted in its community, Greenwich's 2017 panto also welcomes back old friends with Paul Critoph appearing as Baron Haley, Louise Young as Cinderella and Anthony Spargo as Ugly Sister Kylie.
Not seen in London since the Palladium's 1976 Cinderella featuring Brian Murphy and Yootha Joyce, Spargo comprises one part of a double act in which the second Ugly Sister is played by Lizzy Dive. A rarity in Pantoland, this part-cross-dressed sinister sisterhood works perfectly, with Spargo's Kylie resembling the secret love-child of AbFab's Patsy and Alan Carr and Dive's Miley a cross between Grotbags and Little Orphan Annie.
Taking up the reigns in Pollard's absence, Spargo keeps the cast on their feet with an array of asides as he drives the performance and inflicts some energy to a somewhat slow start. As a gruesome twoseome, Spargo and Dive do well to keep the audience booing and laughing in equal measure, with a bathtime sequence complete with aquatic choreography, a naughty third leg and Titanic-cum-Jaws musical interlude a popular crowd-pleaser that could summon even more laughs were thicker slosh to be used.
As ever with a Greenwich panto, character remains King, and each and every member of the cast and ensemble delivers their roles with honesty, integrity and truth. Jean-Luke Worrell's Italian Dandini constitutes a quasi-cousin to Stephane Anello's at the Hackney Empire, with Brexit jokes also in abundance here hitting at certain themes of the nation.
James Keningdale's down-to-earth, cheeky-chappy Buttons is a hit with the crowd and, when paired with Worrell's Dandini, their comedic rendition of "Quando, quando, quando" as Buttons seeks to woo an audience member goes down a storm, with comic timing and interplay worthy of Morecambe and Wise. Musical Director Steve Markwick enjoys a particularly strong year, with "Time Warp", "Somebody to Love" and "Despacito" demonstrating the playful nature of pantomime and joy that live music can bring to an audience.
Never a lover of schmaltz, Greenwich continues to avoid this in its dynamic casting of Principal Boy and Girl as Michael Lanni and Louise Young demonstrate chemistry, charm and vitality in equal measure.
With Chris Hallam as director ensuring Pollard's vision is delivered as authentically as possible, the Greenwich panto is in safe hands on his year off, although a sequence with a blow-up air bed complete with bottom burps and a large brown sheet falls rather flat and Critoph's much-anticipated, once-traditional rap sequence never materialises.
Next year's pantomime has been announced as Robinson Crusoe, a first for the venue under Pollard's reign, and no doubt he'll return to add extra layers of adventure and innovation to this once problematic title. As Michelle C Hopewell's enthusiastic Fairy Starlight promises at the beginning of act two, yet again the Greenwich pantomime delivers a fantastic "Night to Remember".
Reviewer: Simon Sladen