Cinderella
Michael Harrison
Qdos Entertainment
London Palladium
–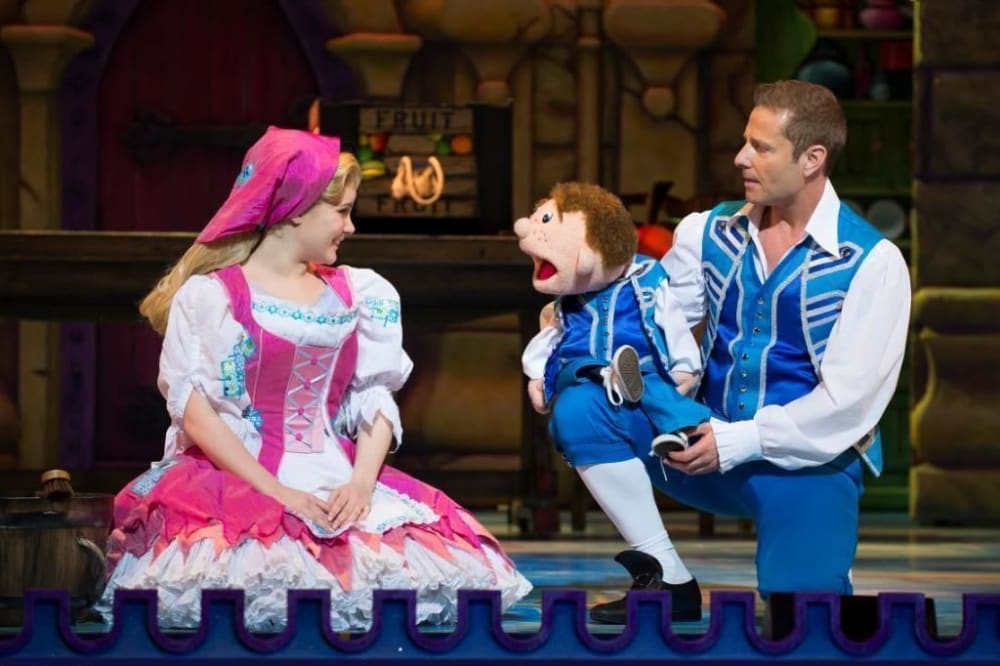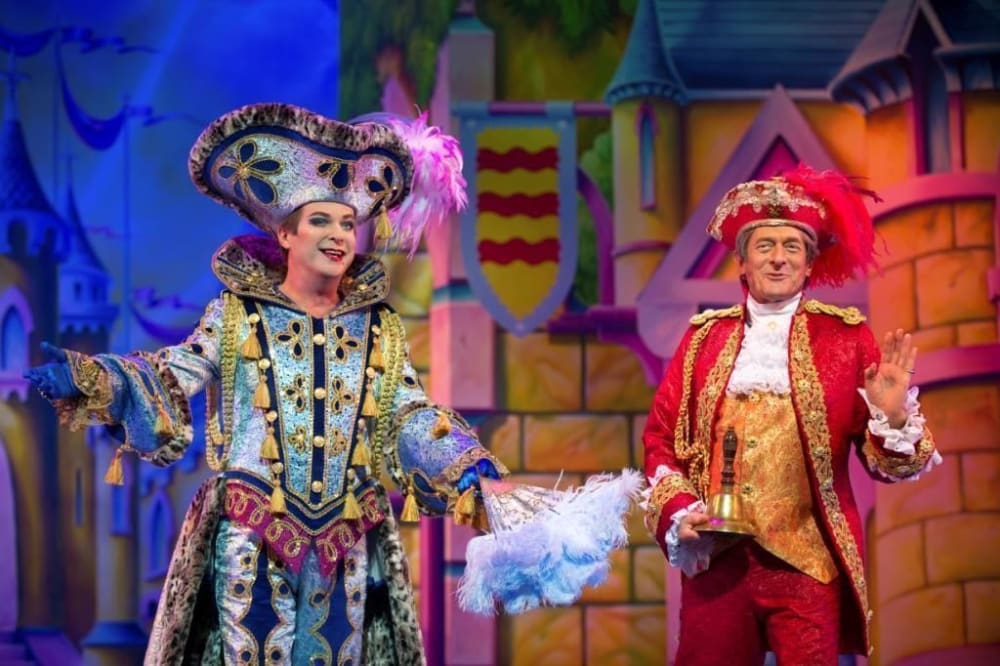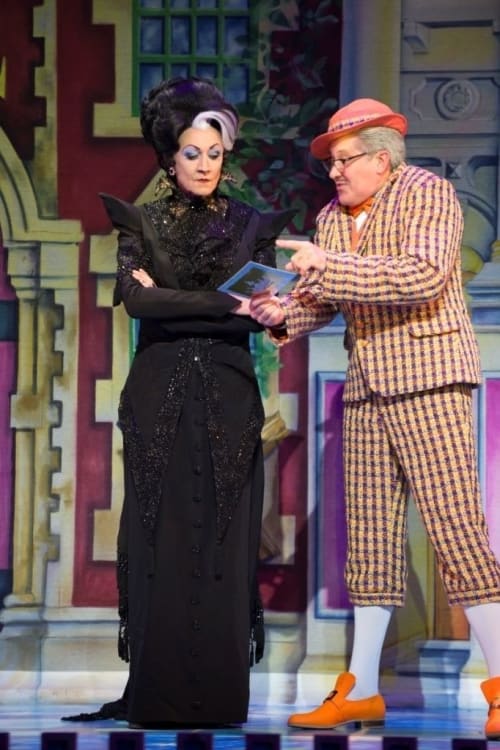 For years rumours have been abound about pantomime's return to the Palladium, but 2016 sees wishes come true as Cinderella bursts onto the stage once known as the Home of Pantomime.
The brainchild of Michael Harrison of Qdos Entertainment, Cinderella is a lavish affair with more sparkle, glitz and glamour than any regional production could dream of. When pantomime left the Palladium almost thirty years ago, it was partly due to the internationalisation of audiences and the fact that open-ended runs and rising production costs couldn't compete with the likes of the MegaMusical.
Times change, and, if it is to be believed, pantomime will be home at the Palladium for the next two years. But how, in amongst a West End of Mormons and Matildas, does one compete? Simple, employ the mantra used by Augustus Harris of Drury Lane: spectacle and stars.
Many of the cast are no stranger to pantomime, from Lee Mead's dashing Prince to Paul Zerdin's lovable Buttons, but what makes this production so unique is that Harrison has assembled a stellar cast, the likes of which may never be seen again.
Whilst Amanda Holden's sparkling Fairy Godmother never tests Natasha J Barnes's kind Cinderella, most of the much-loved plot points are there, woven around a series of set pieces including the comedy wall sequence and a rendition of "If I were not in Pantomime" harking back to the Palladium's variety days.
But what makes this show so special is its headliners, uniting two of the artform's greatest performers, both of whom have contributed greatly to the genre's evolution: Julian Clary and Paul O'Grady.
In a subplot that sees the wicked Baroness and Dandini reunited having been childhood sweethearts, Clary and O'Grady appear on stage together and deliver their vitriol with style, experience and excellent timing. Clary's opening number "Soho" to Petula Clarke's "Downtown" embraces not only the geography of London, but also the capital's diverse population as innuendo comes quick and fast line after line.
Never appearing in the same costume twice, Clary's Aide de Camp fulfils the function of the Dame in the dress stakes and frequently steps out of the proceedings to comment on the absurdity of the situation, from Mead's Prince breaking into "Any Dream Will Do" to Nigel Havers's Lord Chamberlain constantly seeking permission for stage time.
O'Grady's Villain is viciously vile and, although this leaves little for the Count Arthur Strong's Baron to do, it does give this Cinderella a proper Baddy, of which it is so frequently bereft.
Much criticism has been waged at the Palladium for its lack of cross-dressed Ugly Sisters, here termed Wicked Sisters, but with O'Grady's cross dressing and Clary's glamour, their function is fulfilled elsewhere. Susie Chard and Wendy Somerville make a strong comedic pairing, but with make-up and attire resembling that of more traditional Sisters, one does question this rendering, whilst at the same time embracing the increase in female cast members and nod to non-cross-dressed roles of Palladium past including Molly Sugden's Sarah the Cook and Dora Bryan's Dame Trot.
For the panto fan, there are nods to the past peppered throughout, none more so than in Holden's "Fabulous Fairy" set to Sister Act's "Fabulous Baby". As she sings, pantomime character after pantomime character parades the stage reminding us of Harris's pageants of Kings and Queens that were once a feature of Drury Lane. A female Jack and Dick Whittington are a nice nod to the female Principal Boy tradition, with almost all of the pantomime narratives ticked off in a production that from the off reminds the audience of the Palladium's history and prestige.
Flying carriages, tap-dancing pumpkins and a rotating Clary are just a few of the many spectacles on offer for audiences who, as O'Grady reminds us, have paid up to £90 for a ticket. This isn't a show aimed at young families, but one for Christmas parties and naughty children who never grew up and want to rekindle their youth by investing in festive fun.
The Baroness's showstopper—Jerry Lieber and Mike Stoller's "Saved"—may seem a slightly odd way to end act two, but then O'Grady did open Aladdin with a funeral a few years ago and no-one can deny that this lavish spectacle proves pantomime has a place in the West End and long may it continue.
Reviewer: Simon Sladen