Cinderella
David Nixon
Northern Ballet
New Victoria Theatre, Woking
–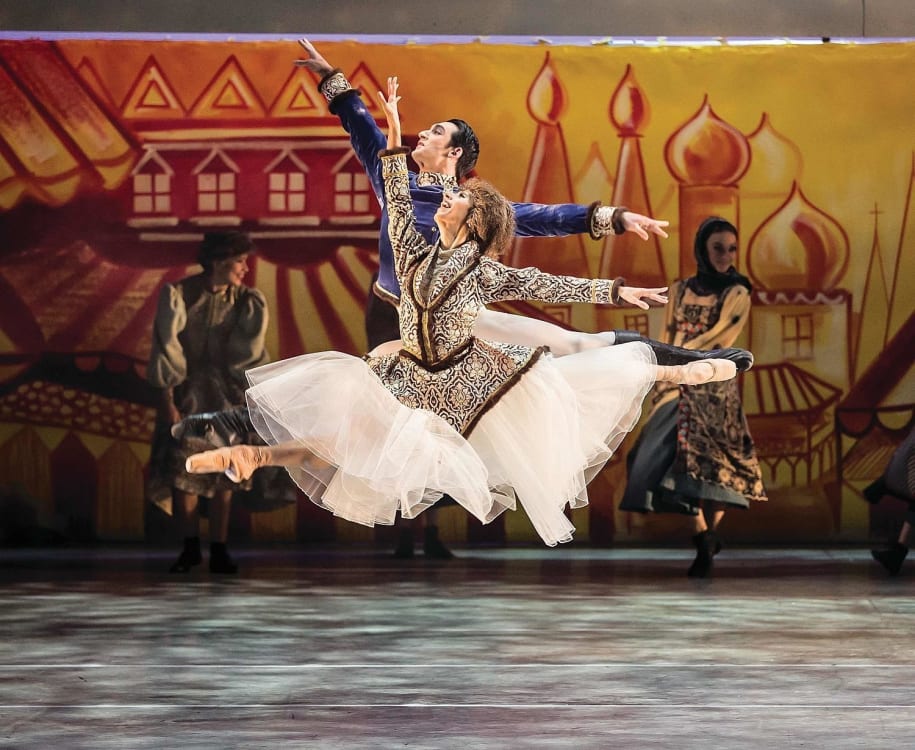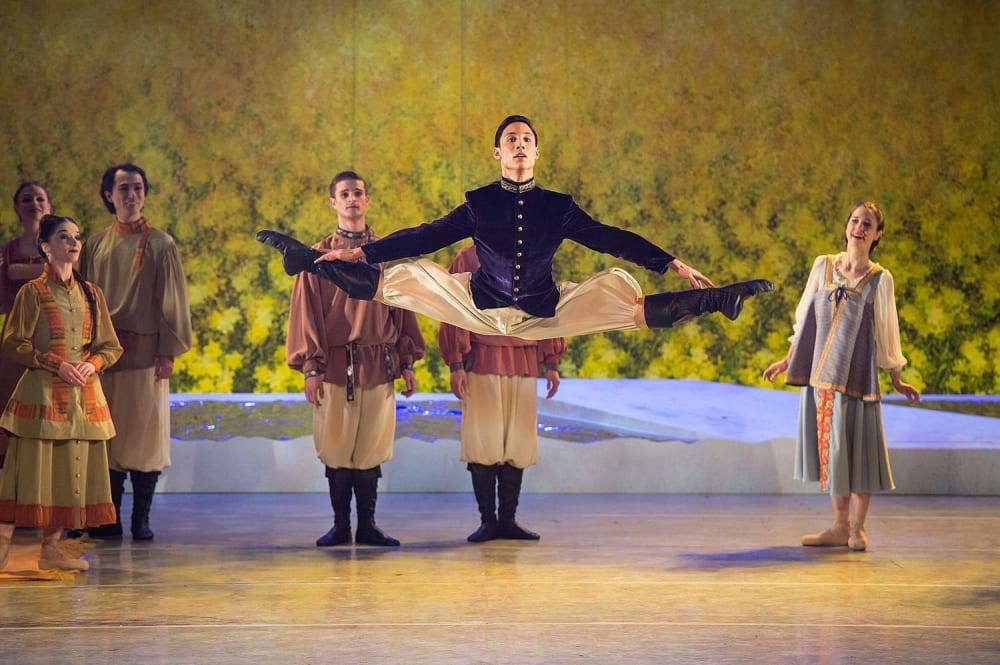 David Nixon's Cinderella moves the action to Russia in a production suffused with magic and circus.
Opening in the fields, we see young Cinderella's (Rachel Gillespie) charmed childhood. She is the daughter of Count Serbrenska and it is her birthday. The family has a picnic to celebrate and are joined by the Prince and Princess Mulskohov and their young son Mikhael (Kevin Poeung). The pair have an exuberant pas de deux, full of youth and excitement. Unfortunately, this happy life is abruptly ended when her father is killed in an accident—the stepmother (Minju Kang) blames Cinderella and, upon moving to Moscow, Cinderella is removed from family life, now no better than a servant girl.
This is a revival tour of Nixon's ballet, first performed in 2013 and set to an original score by Philip Feeney alongside live music from the Northern Ballet Sinfonia. Feeney's score is rhythmic, with a hint of orientalism. Unfortunately, the main theme becomes monotonous, and when his writing does vary it feels like a mismatched amalgamation of pastiche styles.
This production enchants; the new story angle makes for a coherent interpretation of the fairytale and offers excellent choreographic opportunities. We encounter a Petrushka-style street fair replete with acrobats and circus tricks and then glide onto the Crystal Lake for an exquisitely choreographed selection of skating chassés, pirouettes and low-travelling lifts.
Perhaps most magical is Cinderella's quick change—the transformation for the ball happens in front of the audiences' eyes. Clever staging and set design transform dirty pots and pans into racks of gleaming copper. Huge fur coats become husky dogs to pull the sled which was once the kitchen's cooking range. There are even fireworks as magician Mindi Kulashe gets to work.
It seems most of the budget went on the glorious imperial Russian costumes; Duncan Hayler's sets are well designed but the appearance is a little cheap looking. Also frustrating is the lack of continuity from young Cinderella and Prince with black hair to the bright blonde couple who appear as adults. Somebody needs a wig.
Throughout the evening, the technical skill of the dancers is extremely high and all of the ensembles are performed with impeccable co-ordination There are stand-out performances throughout the evening. Minju Kang is suitably haughty and wounded as the Stepmother, her crisp steps en pointe threatening and her daughters Kyungka Kwak and Adam Miyata make excellent mean girls.
Mlindi Kulashe really embraces the showmanship of his magician role, replacing the fairy godmother. Antoinette Brooks-Daw dances with grace and great ease as Cinderella.
In this production, the Prince obsessed by class doesn't notice Cinderella at the market, only once she twirls in front of him at the ball is he enchanted. Sean Bates then gets a chance to show off with a demanding set piece of jetés and pirouettes, which he almost makes look too effortless. There is a nice twist when Cinderella appears once more as the true owner of the shoe: the Prince is appalled to find she is a mere servant girl and has to be persuaded by friends to go after her, eventually asking her forgiveness.
A wonderful evening chock full of brilliant dancing, sprinkled with novelty and magic.
Reviewer: Louise Lewis