Cinderella
Eric Potts
First Family Entertainment
New Wimbledon Theatre
–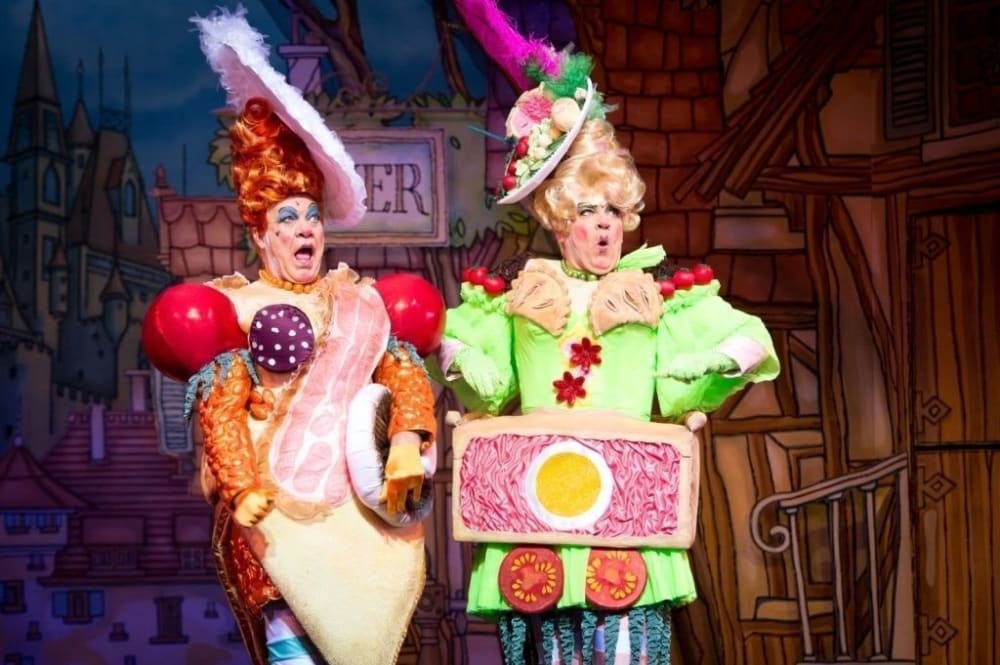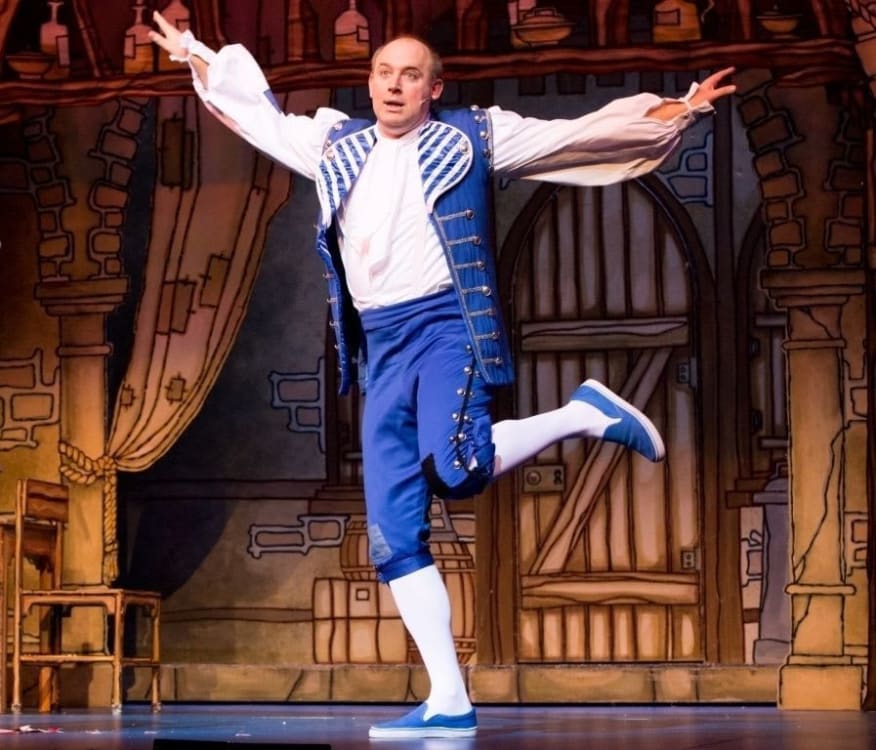 Since its first production at the New Wimbledon Theatre ten years ago, First Family Entertainment has brought some of the biggest names of television and film to the SW19 stage, from Pamela Anderson to Priscilla Presley, not forgetting David Hasselhoff and Dame Edna Everage.
This year it's the turn of Dallas's Linda Gray, whose cowboy hat wearing 'Fairy G' helps ensure Cinderella gets the Happy Ending she deserves.
Gray gives a rather awkward performance as she settles into her first pantomime role, but Eric Potts has done a sterling job in tweaking the story to help reflect her celebrity persona. Baron Hardup runs petrol station Hardup Oil and, to enable Wayne Sleep to dance his way through the night, Potts makes him not only the Aide-de-Camp, but also the Prince's dance instructor.
Whilst Gray and Sleep top the bill, it is the trio of Matthew Rixon, Matthew Kelly and Tim Vine who provide perfect panto patter as the Ugly Sisters and Buttons. As 'twins' Cheryl and Mel, the father and son duo make for superb Sisters, grimacing and gurning as they trot about the stage in a variety of outlandish frocks and make Cinderella's life hell.
When they demand she tear her ticket up, the playful mood of the theatre drops and suddenly the sisters' torment is very real. Icy silence sweeps over the auditorium as one of the cruellest moments in any pantomime is witnessed by an audience unable to assist.
Luckily for Cinderella, Buttons is always on hand to make her smile and, in the role for the first time, Vine summons both love and laughter in equal measure. The master of puns, his comic peppering throughout the script harks back to a day when pantomimes possessed the finest wordsmithery, his verbal dexterity demonstrating his pantomime prowess.
Often regarded the most magical of pantomimes, this Cinderella is slick, smooth and sumptuous with Terry Parson's luxurious costumes and glittering scenery making it a visual feast. A Frozen-inspired transformation sequence to the tune of "Let It Go" has the audience enchanted from the off, whilst the second act's 3D Ghost Gag sequence has them leaping out of their seats and shrieking with delight.
Laughter too echoes about the auditorium, but not always when it should. During Liam Doyle and Amy Lennox's romantic post-Ball ballad, a wilting pumpkin and giant woodland creatures make for a surreal scene as lizards, badgers and mice undulate and writhe to Sam Smith's "Stay With Me", whilst Cinderella sits centre stage incarcerated by her once-carriage and Prince charming pensively sings out down stage left.
As London's self proclaimed "Home of Pantomime", the New Wimbledon Theatre's 2014 festive offering is a good solid show and herein lies its biggest problem. Aside from its draw in Gray, what does it as a pantomime offer to move the genre forward; to excite, to ignite, to inspire other productions?
For the second year running, Wimbledon is bereft of a wow factor. We're still waiting on that never before seen moment that would really set the show apart from other regional theatres and regain Wimbledon's pantomime crown.
Reviewer: Simon Sladen