Cinderella
Kenneth Alan Taylor
Nottingham Playhouse Theatre Company
Nottingham Playhouse
–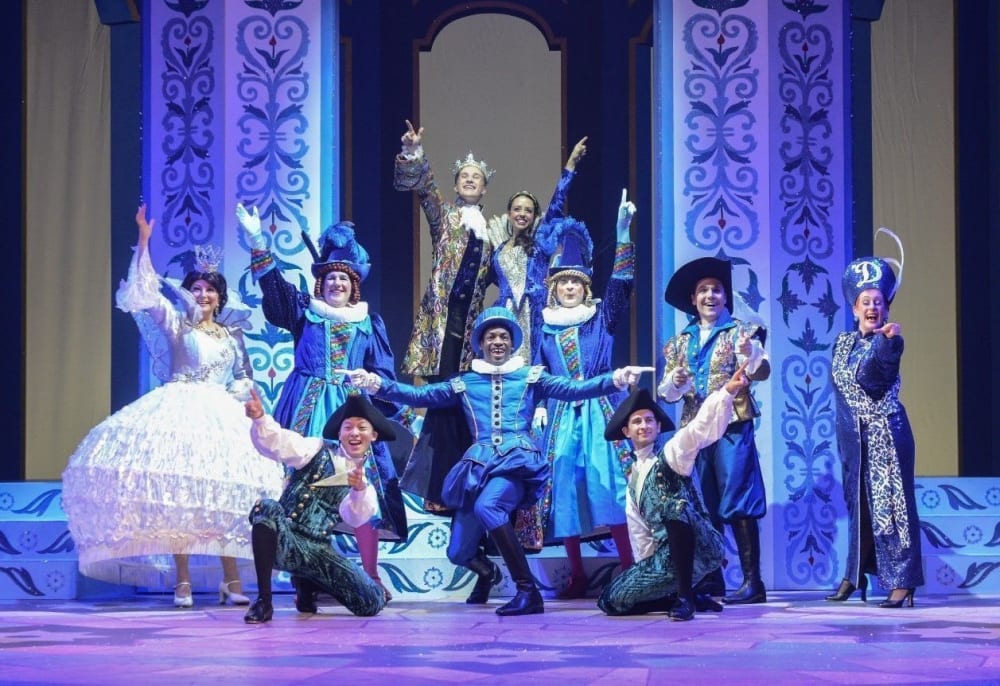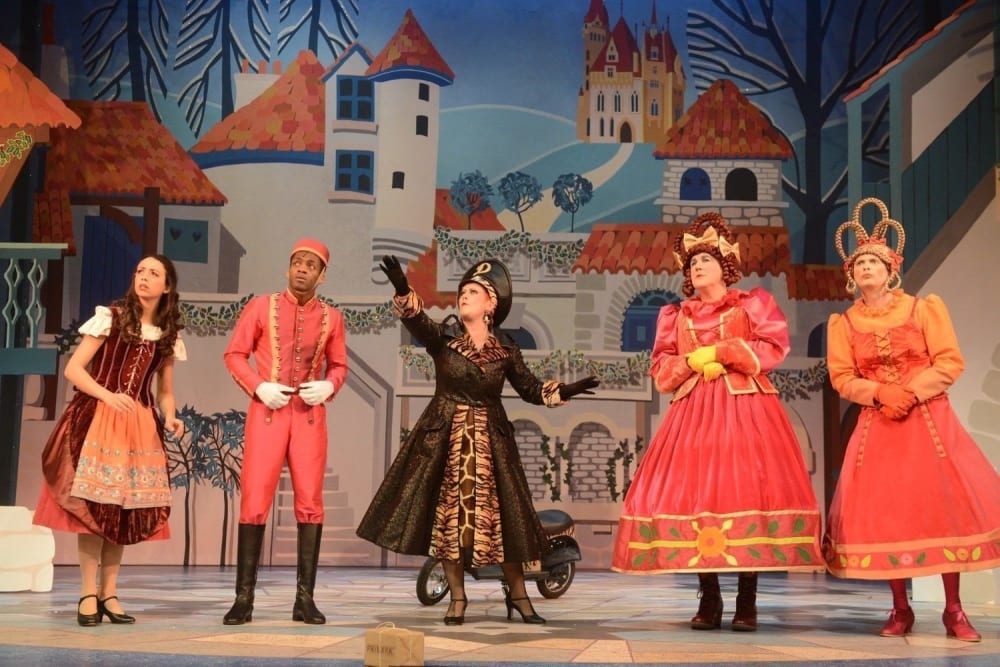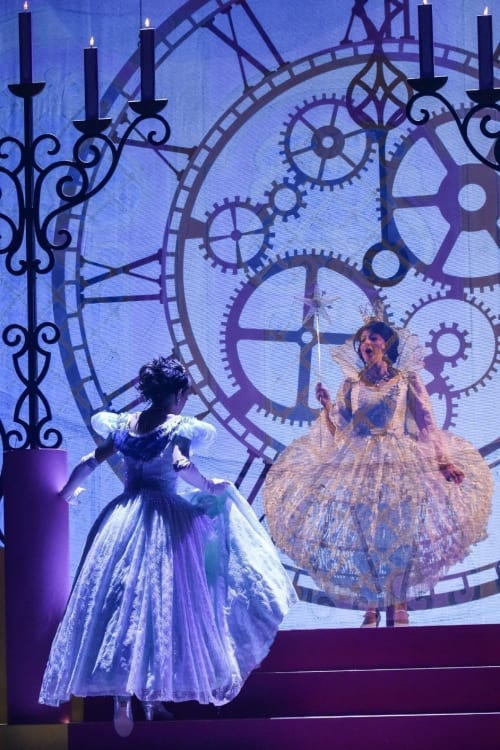 The Nottingham Playhouse is revered for its traditional take on pantomime and for always ensuring that the story stays at the very heart of the production. This year's Cinderella is no different and defies the current trend in Pantoland by placing romance at the core of its festive offering.
In an age where quest narratives reign, Kenneth Alan Taylor's production celebrates the adage that love conquers all. A newcomer to the Playhouse panto family, James Nicholson's Prince Charming is a model Principal Boy, playing the role with integrity, truth and just the right level of naivety to remind us that Charming is indeed a boy on his own journey into manhood. Too frequently, Princes become foppish caricatures, leaving the audience with little reason to care for them. Nicholson, however, has the audience on side from the start with an impressive voice adding to his likability factor.
His Prince and Kelly Agredo's slightly shrill Cinderella drive the narrative with their chance meeting leading to eternal happiness. The two ensure their roles never turn sickly sweet, with Adam Pettigrew's Dandini proving smiles a plenty as the Prince's equerry.
But it is not only romance that Taylor chooses to highlight, but also the love of friendship. Playhouse favourite Tim Frater's Buttons warms the crowd from the moment he appears and entrusts them to look after his very special apple for Cinderella. This enables a bond to be built between audience and Comic, so much so that when Buttons sides with Cinderella and tears his ticket to the ball in an act of solidarity, the emotional impact is far greater. The audience sees the true mark of friendship and a tender scene plays out wherein Buttons attempts to bring a smile to Cinderella's face by bringing the ball to her via found objects in the kitchen.
Whilst the Playhouse's panto may not have a clearly defined Villain, John Elkington and Darren Southworth as Ugly Sisters tickle the crowd with their comic antics and appear in a wide range of frocks courtesy of Tim Meacock. From garish lycra exercise wear to a pair of garden water fountains, care, expertise and respect for the genre is embedded in every aspect of the Playhouse's production.
2017's design is even more sublime than previous years', with Meacock's cloths picture-book perfect and as intricate as a Victorian paper cut-out. Clever use of a bleed-through gauze makes for an inspired Royal Ball sequence thanks to Jason Taylor's lighting design and strong direction from Taylor. When Claire Storey's maternal Fairy Godmother suddenly appears to remind Cinderella that she must leave by midnight, the effect is truly enchanting.
What act one lacks in the comedy stakes, act two makes up for by delighting the audience with a set-piece around a calamitous car and a musical mash-up that results in the entire audience on their feet doing the stanky leg after whipping and nae nae-ing.
A toe-cutting sequence may be slightly gruesome and evoke Grimm a little too much, but in Playhouse regular Rebecca Little's safe hands the comedy comes through as the Dowager Duchess Devilla attempts to ensure her nieces become the Prince's bride.
Full of dancing rabbits, exploding exhausts and glitter galore, Cinderella at the Playhouse captures the joy of childhood and magic of pantomime for all the family.
Reviewer: Simon Sladen