Cinderella
Anna Nicholson and Bobby Goulder
Oxford Playhouse
Oxford Playhouse
–

Listing details and ticket info...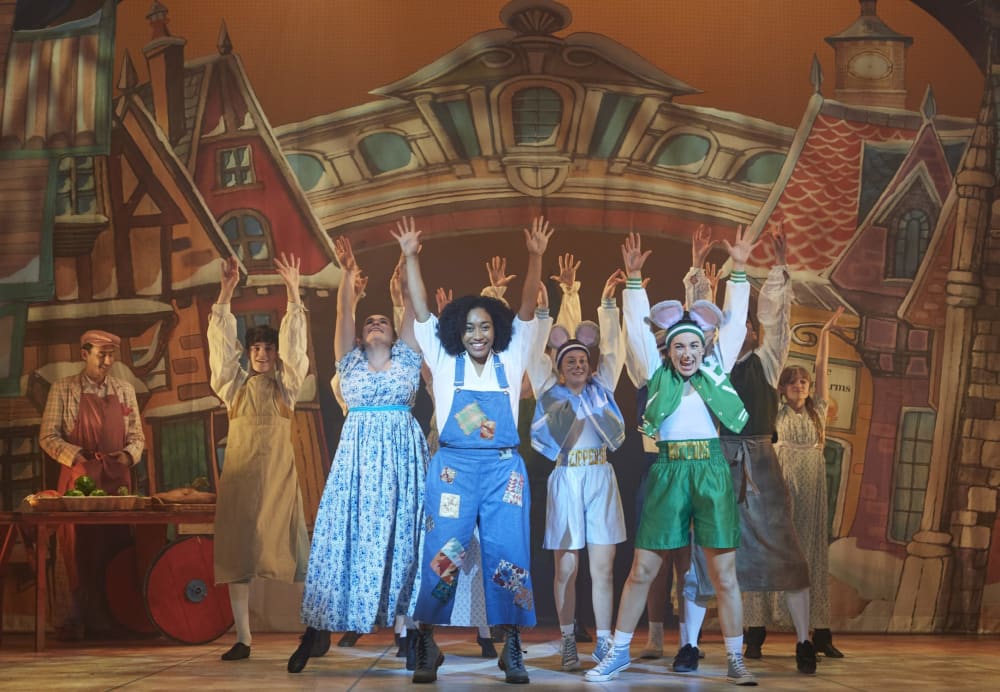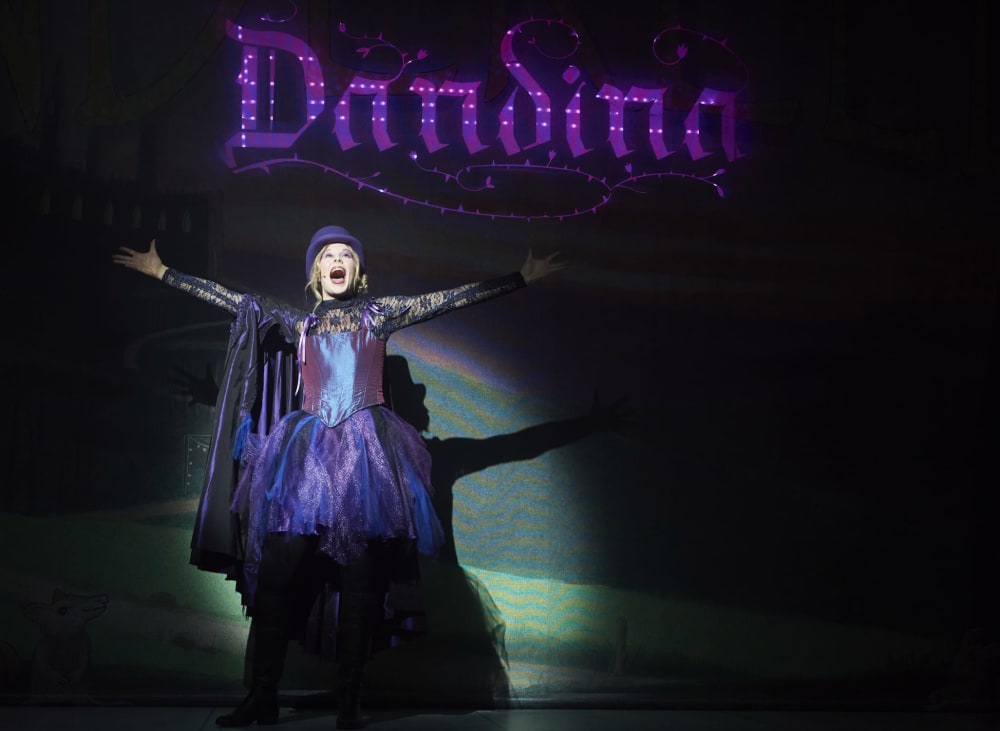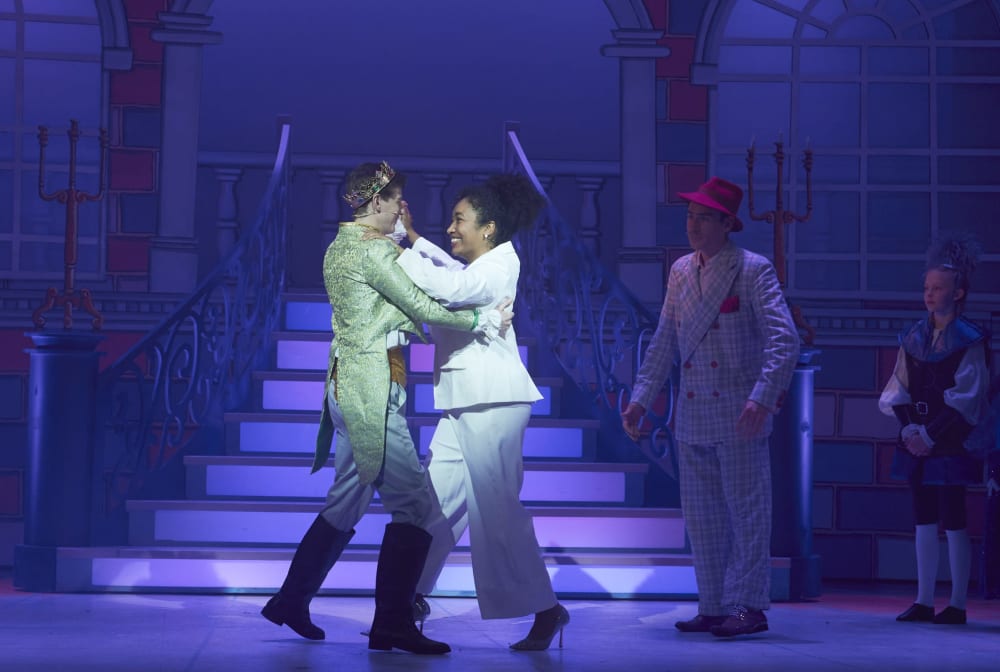 First performed as a pantomime in 1804, Cinderella is still the most commonly produced title with this year seeing 49 versions take to stages up and down the country. The rags to riches tale of Prince's, Balls and Ugly Sisters is a pretty standard affair at most theatres, but the Oxford Playhouse is leading the way in creating new narratives for new times.
One of the challenges Cinderella writers constantly face is where to situate the villainy. Baronesses work well, but then how do you approach the Ugly Sisters, who must balance a fine line between wicked and wise-cracking? In Anna Nicholson and Bobby Goulder's script, evil is situated in a role usually reserved for the Prince's equerry: Dandini becomes Alice Marshall's devilish Dandina, interim ruler of Oxland as a result of the Royals' death and in post until the Prince marries on his 21st birthday.
With her eyes set on retaining the crown, Dandina plans a forced wedding, but luckily for him, the show's dual narrative still permits plenty of fairytale romance as Connor Wood's charming Prince is still afforded a chance encounter with Priscille Grace's warm Cinderella, whose best friend in this production is hip-hopping, beat-boxing Buttons the mouse played with energetic wit by Philippa Carson.
Nicholson and Goulder's narrative oscillates between Dandina and Cinderella's stories, two women with different goals and outlooks in life, who act as the show's moral compasses. The intertwining of narratives works well, if a little unbalanced at times, and provides romance, quest and peril in a show that is all too often bland and sickly sweet.
Such an approach also allows for a jam-packed act two. With Cinderella and the Prince reunited at the Ball and Dandina's plan foiled, she commits an act of true pantomime villainy and locks the Prince away in the Palace dungeons, whilst Cinderella's sisters Bellina and Smellina (Belly and Smelly) lock her in the attic intent on winning the Prince's hand after his shoe-fitting proclamation. All seems lost, but the plot device of Buttons the mouse, along with fellow mouse crew Zip and Poppers, means the tiny trio have access to all areas and swiftly scuttle through the pipe system to inform Cinderella of the Prince's predicament.
With a little help from Robin Hemmings's Fairy Shapeshifter, who magics the pipes big enough for human traffic, Cinderella, Buttons, Zip, Poppers and, somewhat surprisingly, Alasdair Buchan and Roddy Peters's eccentric Ugly Sisters set out to save the Prince and defeat Dandina via a video game inspired rescue sequence. Ashley Bale's lighting must be commending for bringing an extra dimension to the gameplay complete with laser maze, level completion rewards and power-up sequencing.
From Cinderella wanting to be recognised as a talented songwriter, to the audience providing songsheet lyrics and a proposing Principal Girl, the show takes many steps forward in innovation and making pantomime relevant for a 21st century audience. There is also excellent integration of the Ensemble and Young Company, who all receive roles as well as their obligatory dance routines. Sadly, traditional fare such as the ticket-tearing scene, a pancake-making slosh and act one's transformation sequence suffers from being rushed and rather clunky under Toby Hulse's direction, appearing as quick-fix panto bolt-ons in an otherwise slick production.
Cinderella's new creative team heralds an exciting new chapter for the Oxford Playhouse. Brimming with ideas and innovation, the future of not only the Playhouse, but of pantomime itself, looks safe in their hands.
Reviewer: Simon Sladen