Cinderella
Paul Ferguson
Blue Genie Entertainment
Playhouse Whitley Bay
–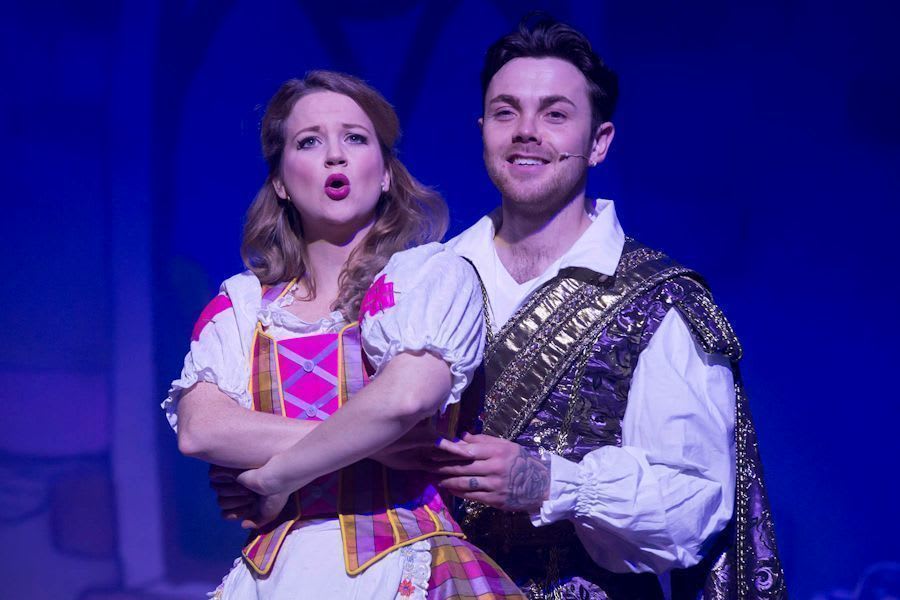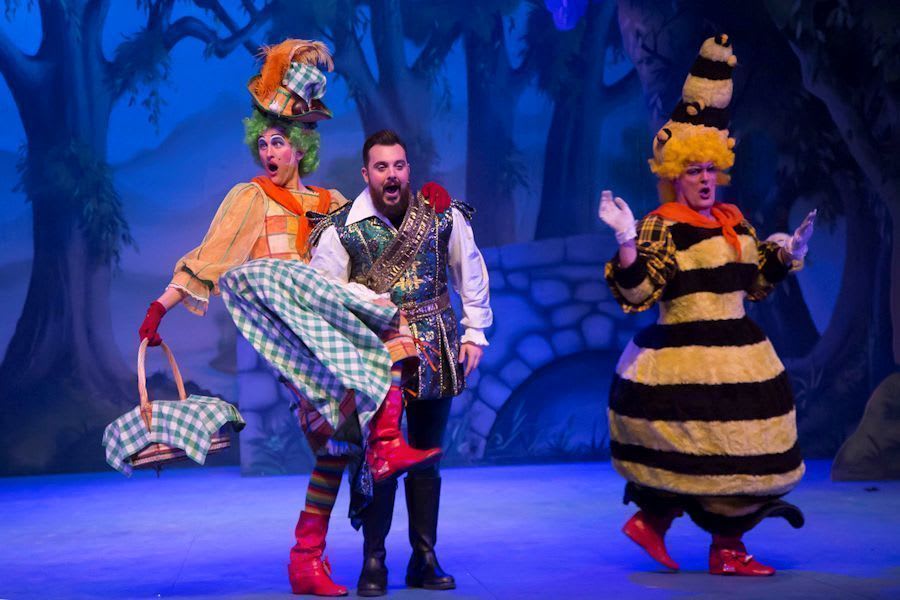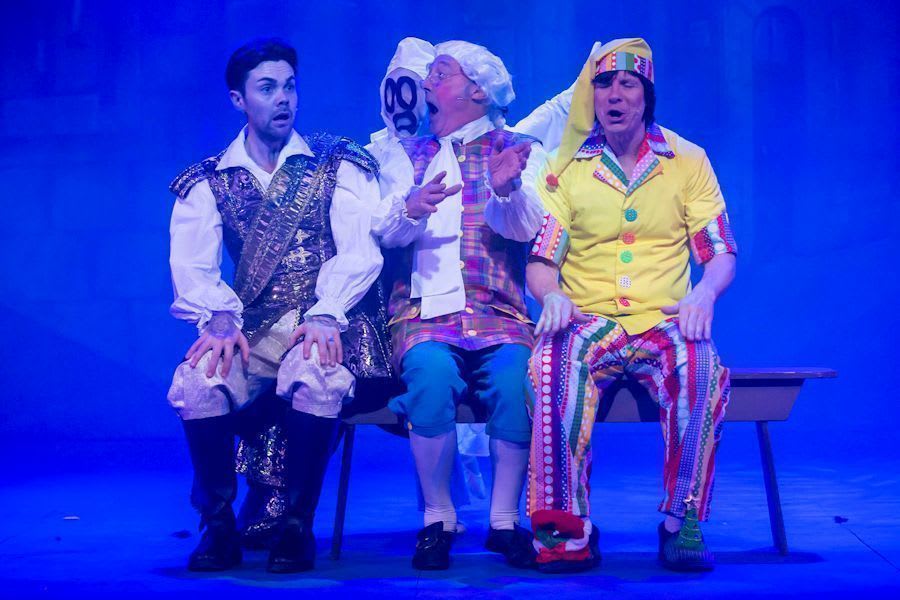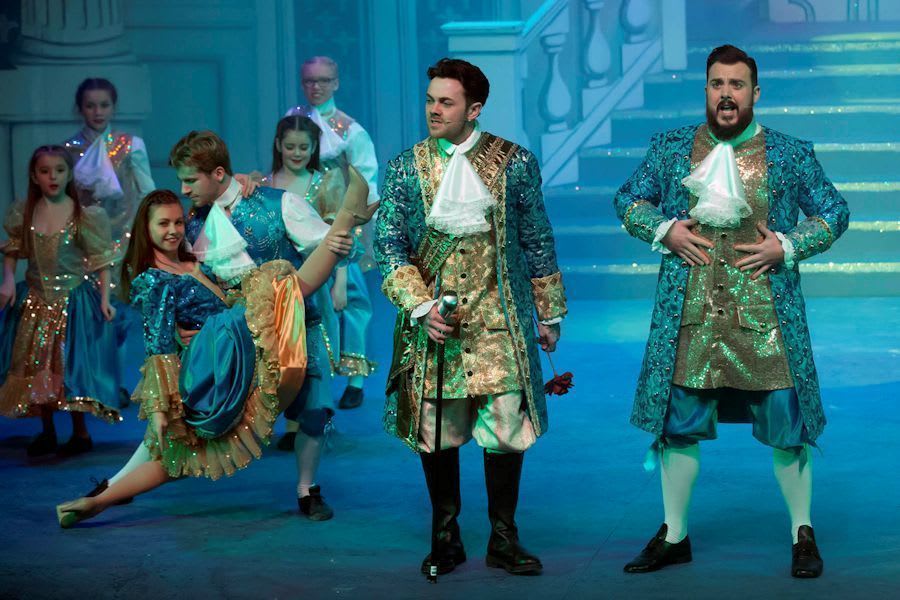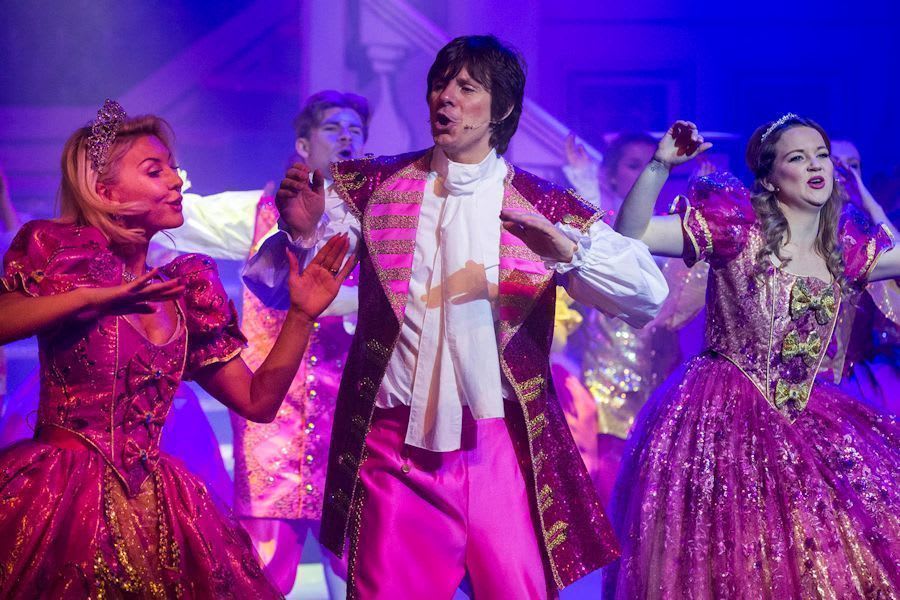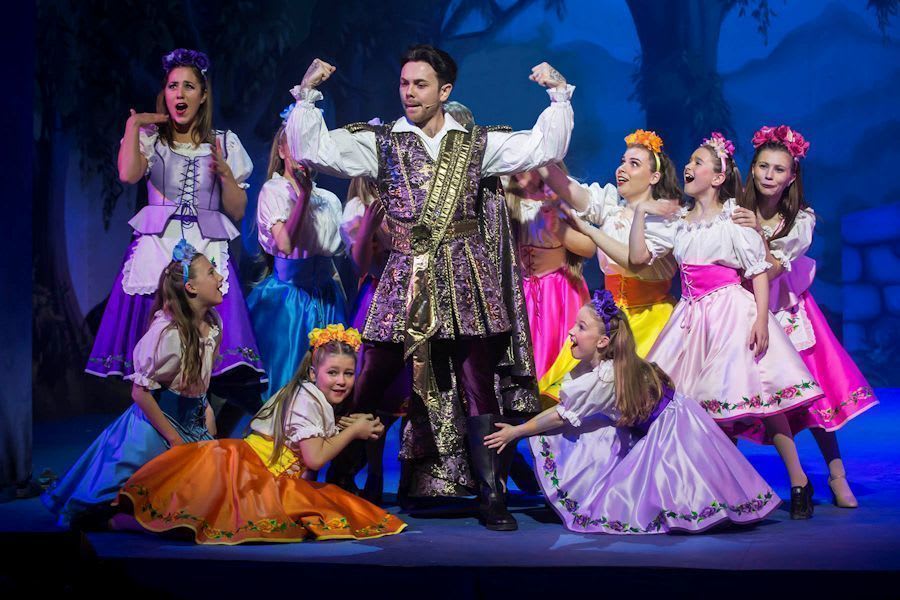 Whitley Bay's Cinderella probably packs in more laughs per minute than any other panto I've seen this season. Writer and director Paul Ferguson's motto is obviously "Make 'em laugh" and he gives almost every member of the cast a chance to do just that. Normally it's just Buttons and the Uglies, with—possibly—a little comedic contribution from Baron Hardup (if he appears) and Dandini. Here, though, it's only the Fairy Godmother and Cinders herself who are excluded from the comedy line-up—but for it to be otherwise would be just wrong, wouldn't it?
But this hilarity comes at a cost, the loss of the pathos of Cinderella's treatment at the hands of her nasty sisters. At the beginning all is happiness and joy; the sisters are coming home! Everyone is happy—including the prettily dressed Cinders. True, as the two go off to their rooms they leave Cinders to fetch their bags, but they're only shopping bags, not massive cases.
There's one other scene in which she appears in dull working clothes but there's none of the floor scrubbing, clothes washing, gutter cleaning, stable mucking out and other domestic chores, or the bullying and nastiness towards her which characterises the traditional tale. They do, however, make her tear up her invitation to the ball and try to prevent her trying on the crystal slipper.
It's a different take on the favourite old story (Cinderella and Aladdin are the most produced pantos of them all) and the programme does say, "this show will take the original fairytale and give it a new twist as only Blue Genie Entertainment can!"
And the audience did laugh—and laugh—and laugh.
There are all the expected ingredients: a kitchen scene (with its madness choreographed by Buttons), a comic song ("If I were not in pantomime…" makes its second appearance in a show I've seen this season), a take-off scene, the soaking of the audience by the Uglies, the usual trying-on-the-slipper gags (we even had "You couldn't get your foot in the Crystal Palace!"), and, of course, songs and dance routines, along with a little bit of wistfulness as we feel sorry for Buttons and his hopelessly unrequited love for Cinderella.
Leading the comedy is Steve Walls as Buttons, a seasoned—one might almost say veteran—panto performer. It's his eighth year at Whitley Bay but his 21st appearance as Comic in panto and it shows in his easy relationship with the audience, his quick-thinking, his comic timing and, in particular, the feeling we get that he is totally at ease on the stage.
Coming up behind is Ben Hanson, whose bearded Welsh Dandini is far, far more than the nonentity which the Prince's sidekick can so often be. And as he didn't have a beard in the publicity photographs there was bound to be discussion—and experiment!—as to whether or not it was real!
Double Trouble—that is, Damian Patton (Mercedes) and Tom Rolfe (Porsche) who play the Uglies—make the most of their opportunities for madness and mayhem, taking Dame-like eccentricity of dress to an extreme. And an Ugly Sister's wig should fall off—deliberately or otherwise—at least once in every performance!
Ray Quinn as Prince Charming, too, has a share in the comedy but his main function is to be good looking and sing well. Which he does!
Jessica Pease is almost the archetypal Cinderella, charming and sweet, beautiful and engaging, and a great singer and dancer. And she must have been the child of her father's old age, for Baron Hardup (David Burton) is old and doddery but with a wicked sense of humour. His twerking is a sight to avoid beholding if you possibly can! Be warned!
And then, of course, there's the Fairy Godmother who can vary from being old and wise to young and glamorous and Emily Fletcher is very definitely of the latter variety!
Finally, as in every panto I've seen this year, we have a group of chorus boys and girls (two of each) who never put a foot, or get a note, wrong. I've mentioned so many times in reviews of musical theatre that in Britain we have real strength in depth with our triple threat performers and these four—Mary Proud, Carolyn Sharp, Andrew Davison and Peri Walsham—prove it yet again, and the up and coming young 'uns, the juvenile teams, the Babes, show that the future is looking good!
Reviewer: Peter Lathan