Cinderella

Queens Theatre
Queens Theatre, Hornchurch
–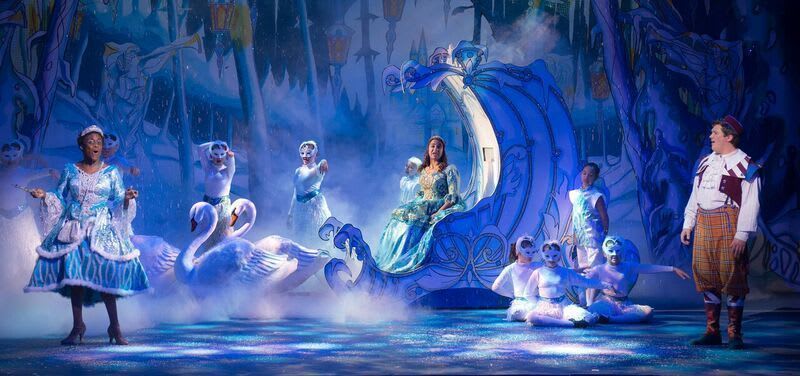 Cinderella, the story of a young downtrodden princess is undoubtedly one of the panto season's must-see shows. It has everything. Betrayal, jealously, love—and I'm pretty confident this won't be a spoiler—but a truly magical "happy ever after".
Getting the combination of ridiculous audience participation, hissing, booing, singing and a sense of the story is always a massive challenge for directors. Thankfully, this year's effort by the team at Queens Theatre in Hornchurch, led by Martin Berry the mix is perfect. A notable lack of hissing and booing until later in the show allows the shyer and quieter members of the audience to bed down and get comfortable.
The show has all the marking of a West End production or big budget tour. The cast can take most of the credit for that. Natasha Lewis, as Cinderella, is a genuine treat, able to get the balance between humility and grace spot on. In contrast, the ugly sisters' deplorable, vile and deliberate tackiness is also commendable.
The show also feels very grown-up and professional for other reasons. The amazing set design and costumes by Mark Walters and choreography by Liz Marsh adds so much to the show's production values.
So if you're thinking you've seen it all before elsewhere, I'd say to you: "oh no you haven't" and this show is well worth popping along to too.
Reviewer: Thomas Magill