Cinderella
Eric Potts
First Family Entertainment
Richmond Theatre
–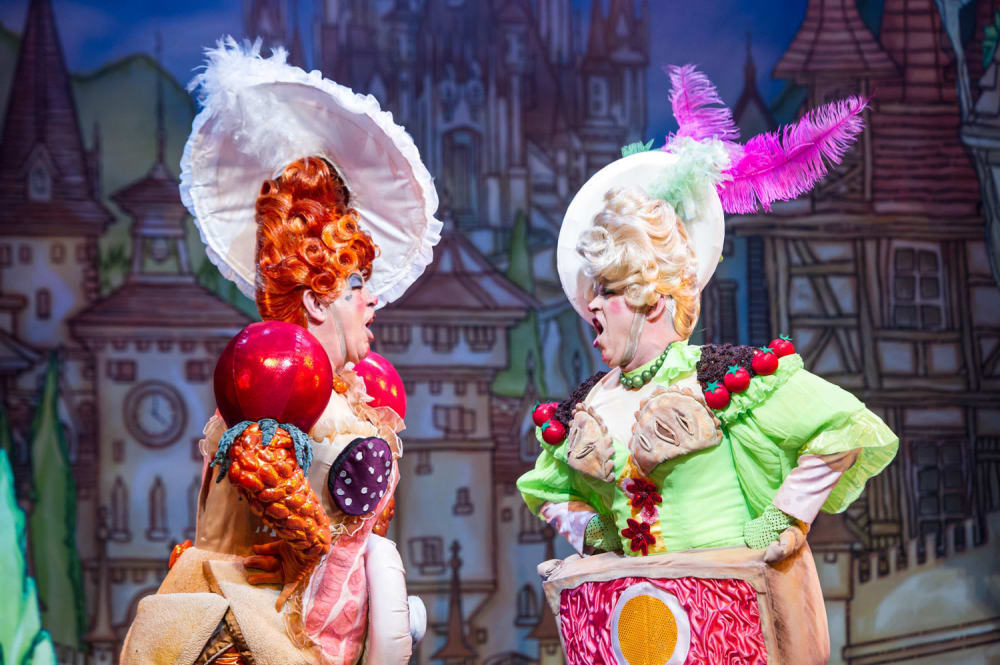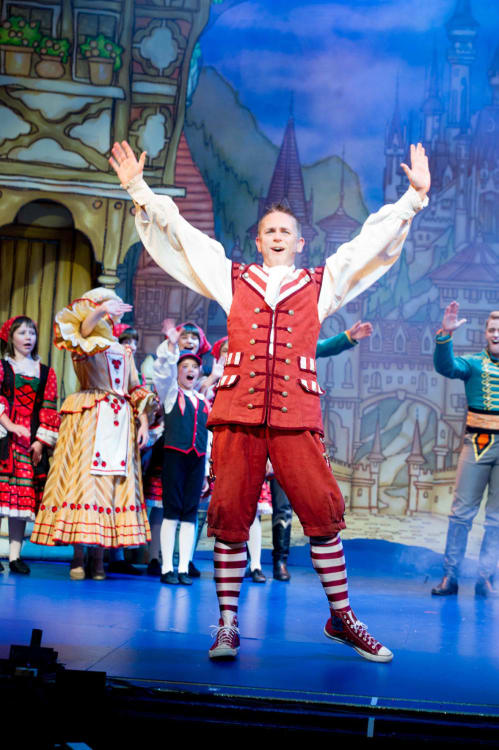 A story with romance at its core, Cinderella can often float along gently and see comedy sidelined. This is certainly not the case at the Richmond Theatre, where, under the direction of panto expert Chris Jarvis, the production zips along with plenty of laughs courtesy of some stellar cast members.
Returning to the venue for the third time, and his second consecutive appearance, director Jarvis's Buttons is a lesson in the art of pantomime Comic. Known to many through CBeebies, Jarvis has over two decades of pantomime experience and it clearly shows. Each gag is perfectly pitched, he manages to weave in more mature material without anyone noticing and, along with his expressive face and energetic physicality, he can also sing and dance.
Passion for pantomime is vital to get through the long run and dark winter days and in their third season as Sisters, Matthew Kelly and son Matt Rixon relish the roles. As Cheryl and Rita, Kelly and Rixon capture the very essence of Ugly; grotesque, gruesome and guffaw-inducing whilst also balancing the fine line between bully and belly laugh.
When united with Jarvis to deliver a chocolate-themed pun-run, the audience is in stitches as, aside from the gags, all three ad-lib to great effect, keeping each other on their toes in a depiction of the skill and joy of pantomime at its best.
This playful nature and sense of anarchy is something that sets pantomime apart from many of its fellow theatrical forms. Of course, pantomime has always borrowed from its sister arts and, in a nod to this, Richard Vincent's Dandini interweaves musical snapshots from the best of Broadway to great comic effect. His dandy-esque Valet reminds us of the role's roots and adds to the production's comedy quota.
Whilst the show excels in providing laughs, the somewhat Disneyeque approach of Rhiannon Chesterman's chirpy Cinderella and Andrew Derbyshire's poppy Prince Charming leaves the romance narrative rather flat and presentational amongst Terry Parsons's glittering set and an enchanting transformation sequence which sees Cinderella's dress transform before the audience's eyes as snow slowly descends on the stalls.
In her pantomime debut, Hayley Mills makes a kind and caring Fairy Godmother and James Doherty a bubbly Baron, but, in terms of heart, it is the relationship between Jarvis's Buttons and Chesterman's Cinderella that is the most tender of all: a celebration of true friendship and one in which the audience wants to invest.
Reviewer: Simon Sladen