Cinderella
Paul Hendy
Sheffield Theatres and Evolution Productions
Sheffield Lyceum
–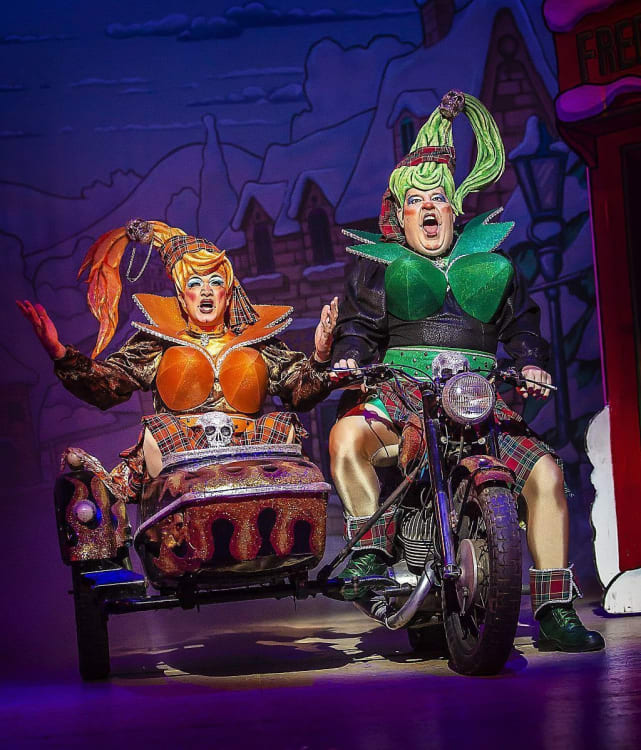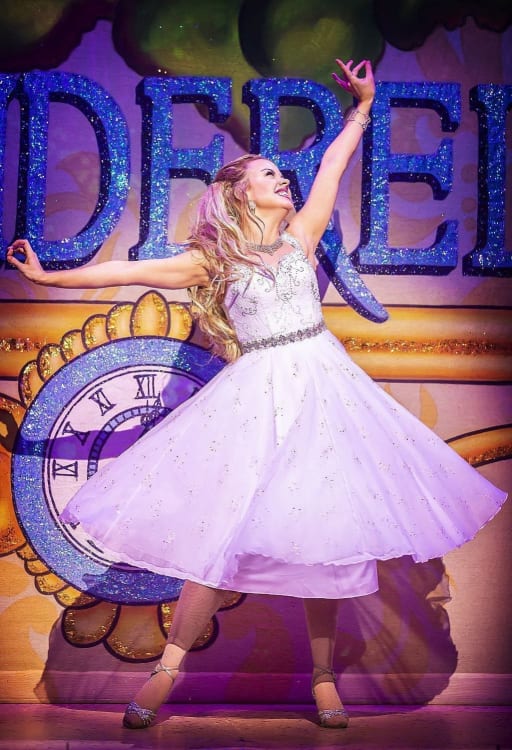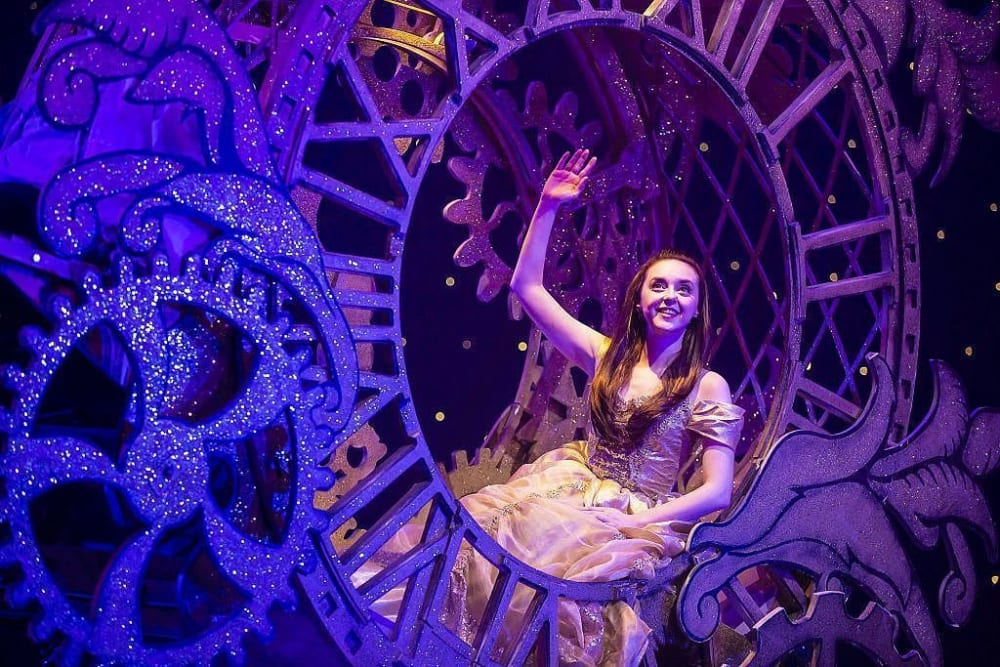 Sheffield's traditional Christmas pantomime, in collaboration with Evolution Productions, is a riot of sound and colour and boasts two spectacular Dames as the Ugly Sisters, Donaldina and Melania.
It is a particular triumph for set designers Phil Daniels and Michelle Marden and for costume designer Helga Woods who excels herself in providing outrageous costumes for the two Dames, which always have elements in common but exploit the contrast in size and shape of the two Lords of Misrule and are distinguished by remarkable hats and a variety of odd-shaped breasts in unusual places. The first entry of the Dames is a theatrical coup and Cinderella's coach a magical conception.
As the Ugly Sisters, Damian Williams and Matt Daines are a gruesome twosome who complement one another very well. Williams's large presence, coarse voice and confrontational approach is familiar to Sheffield audiences but Daines brings a slighter build, sharper voice and contrasting waspishness which enriches the comic interaction.
The magic is amply provided by Joanne Clifton as the Fairy in a sympathetic performance which allows her to display the dancing skills which won her the 2016 Strictly Come Dancing Championship. The Strictly theme accompanies her appearances.
The storyline is carried by Evelyn Hoskins as a charming Cinderella and Oliver Watton as a handsome Prince Charming. They both sing well and their duets enrich the performance. There is strong support from Ben Thornton as Dandini who, disguised as the Prince, contributes substantially to the comedy when he is hounded by the Ugly Sisters who think he is the real thing.
As Buttons, Phil Gallagher adds poignancy to the action in an important subplot which explores his hopeless love for Cinderella. In an excitingly inventive scene, set in the Baron's kitchen, Buttons cheers Cinderella up when she has been forced to tear up her ticket to the ball by creating a horse and carriage out of kitchen equipment. This kind of imaginative play is familiar and reaches out to the children in the audience who may be bemused by other elements in the production.
Mark Faith's performance as Baron Hardup is non-aggressive and kindly, a necessary antidote to the raucous bullying of his outrageous stepdaughters. The support from the singers and dancers in the Village group is excellent as always and there is more opportunity this year for individual or pair presentations. The group of Juvenile performers are accomplished beyond their years and a pleasure to watch.
Writer and director Paul Hendy has a long association with Sheffield Theatres and has retained the popular set-piece items like the ghost sequence which the whole audience very much enjoy. This year, there are lots of little ghosts which add to the fun.
The pantomime is also distinguished by its use of local reference to different areas of Sheffield (those who talk posh and those who don't) and a presumed local rivalry with nearby Rotherham and Doncaster. The adult audience very much enjoys these little digs. What is interesting this year is a bolder range of contemporary reference which includes the names given to the Ugly Sisters, a pro-feminist statement from one of the little girls in the Juvenile group, a reference to a sweating Prince who is not so Charming and a comment about Norfolk made on the assumption that it would be very unlikely that anyone from Norfolk was in the audience.
The pantomime has something for everyone but not necessarily at the same time. What did thrill everyone was a stunning performance by aerialists Duo Fusion UK, two remarkable aerial dancers who provided a magical experience entirely in keeping with the Cinderella story.
Reviewer: Velda Harris