Cinderella
Ian Kershaw
The Dukes
The Dukes
–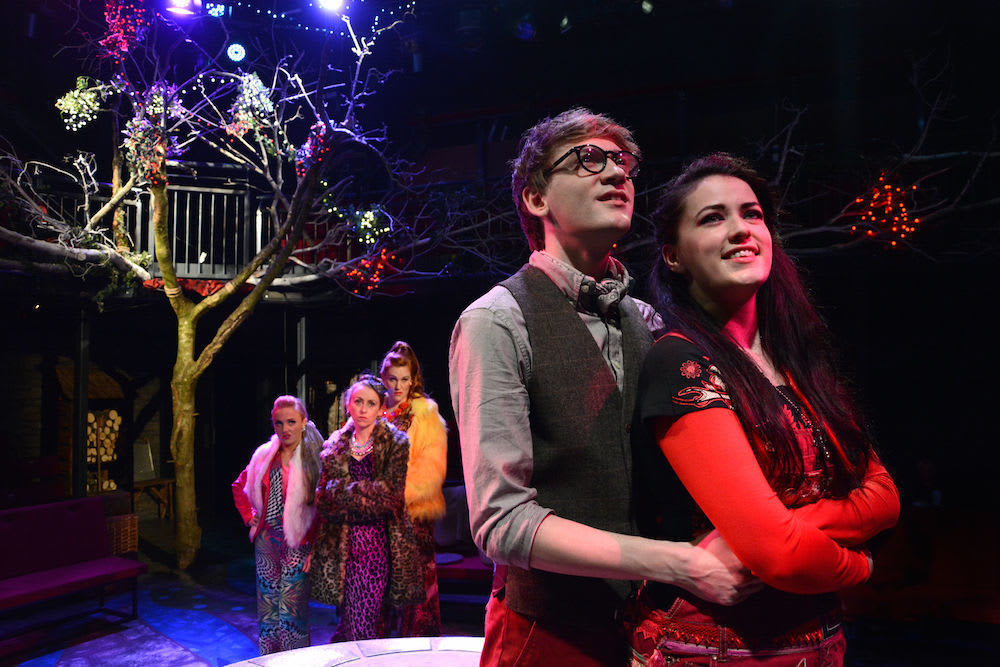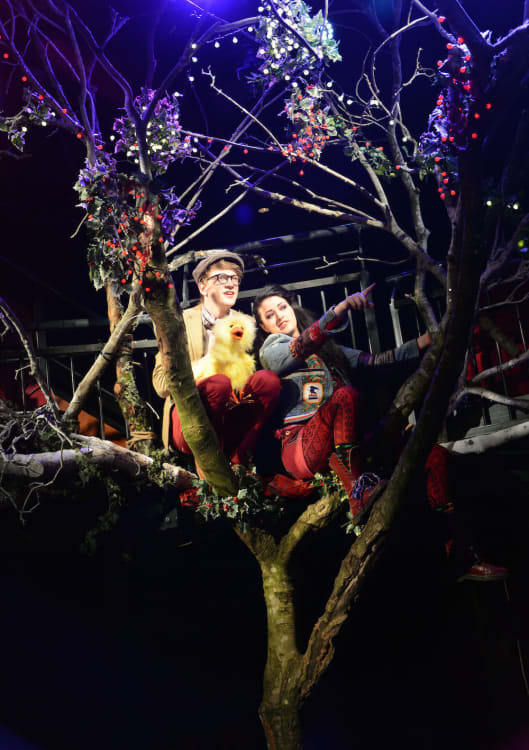 Oh dear, I ended up with more than a couple of tears in my eyes at the end of The Dukes Christmas production of Cinderella, in a new adaptation by Ian Kershaw.
Grandad is looking after his granddaughters Chloe and Lois while their mum and dad are out looking for the family pet dog, Max, who has run off, chasing a cat. The girls are upset so Grandad settles them down with a story about Ella who lives on a small isolated farm in the north.
Ella's father is away down south selling produce from the farm. Ella is working hard to keep the farm going and chatting with her only friends: Jake the dog, the hens and other farm animals. Mum died some time before, and they are only just scratching a living. A gawky young guy, Dan, turns up while Ella was talking to the animals in the garden. They are both awkward with each other. Ella is suspicious and initially rebuffs Dan.
Dad returns, and this time he has a surprise for Ella, he has remarried, enter the terrible threesome of Clarissa, a whiny-voiced southerner and her two grim daughters. City dwellers on the make convinced that Dad has plenty of money, but we know he has none.
Clarissa, Grizelda and Greta move in and make Ella's life even harder still, treating Ella as their unpaid servant. Ella has no friends—well there's Jake the farm dog, the animals and Dan turns up from time to time, but Dan becomes Ella's only friend.
The first half is good but seems to lack enough depth to totally hold the audience. The cast work hard and well: Clarissa and her daughters are well-drawn pantomime figures, greedy, grasping, cunning and not too bright. Dad is strong, but torn between his daughter and his new family. Ella is tough, confused and missing her mother and the puppet animals, especially Jake, are excellent. I am confident that this excellent cast will tighten up after a few performances.
Tragedy! Dad is captured by highwaymen on his trip down south. Ella, now Cinder-Ella, has no way of raising the ransom but decides that the King and the Prince could help her raise the money and hatches up a plan.
Clarissa and her daughters have received invitations from the King to a ball to find a suitable wife for Prince Daniel. No fairy godmother, pumpkins or mice at the Dukes but Ella wangles a ticket to the ball and corners Prince Daniel with her USP, a dancing chicken.
OK, not the best plan. But this is a nicely quirky Christmas show that has really found itself in the second half. Ella runs away from the ball at midnight. Prince Daniel searches the kingdom to find the foot that fits the scarlet Doc Martens abandoned by Ella, and finds her. Dad is rescued from the strangely familiar highwaymen by the plucky Ella—and Jake the dog.
Remember we started with Grandad telling a story? Well we end back with Grandad finishing off the story. Mum and Dad and have found the family pet, Max. He has a broken leg but has been treated by the vet. Mum is Ella and Dad is Daniel and this is their story. A happy ending and a lovely story, hence my tears.
There are some excellent sub-stories and I strongly recommend Cinderella for a family Christmas treat. Great puppets too.
Reviewer: Denis W McGeary