Cinderella
Paul Hendy
Evolution Pantomime Company
The Hawth, Crawley
–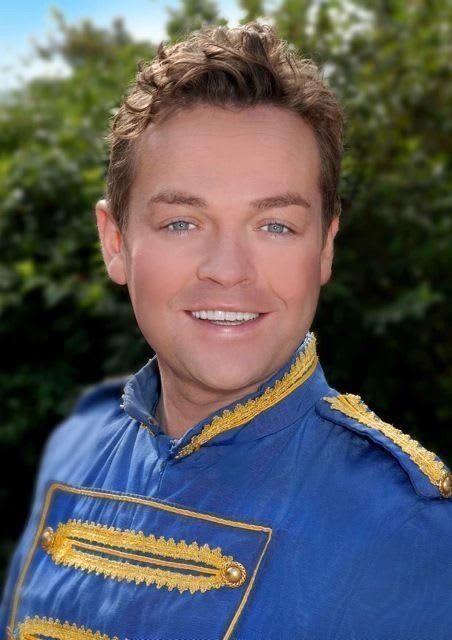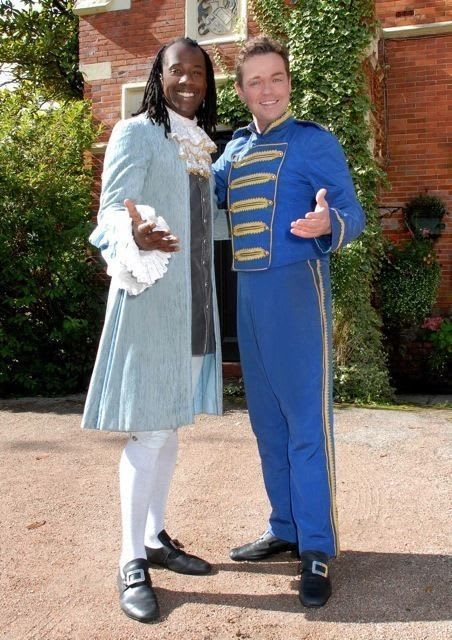 The family firm of Evolution Pantomimes brings a warm, family feeling to its productions, and the audience responds enthusiastically, loving the show from the start and making their presence felt in no uncertain manner.
This being the theatre's 25th anniversary year, it wanted to present something extra special. Its magical and musical traditional pantomime certainly fits the bill, with lots of surprises along the way.
There is more flying in this show than I have seen before with Fairy Godmother Julie Coombe spending most of her time in the air, appearing completely comfortable as she flies and chats to the audience, in rhyming couplets of course. Her warm and friendly Scottish lilt endears her to all, and we know all will be well in her hands, but doesn't an audience enjoy 'things that go wrong'? Some accidents may have been contrived and some accidental, but so well performed that it would be impossible to say which.
The next one to fly is Cupid; all is well until he is wafted to the heavens and the only parts visible are his wildly kicking legs, suggesting that the mechanism is stuck. The 'sympathetic' audience were in fits of laughter, as they were also when one of the Ugly Sisters landed on 'her' bottom, and again when Buttons received a well-swung handbag in a sensitive area.
Just before the interval comes the most beautiful and magical surprise: a flying horse, complete with coach, taking Cinderella to the ball.
The two Ugly Sisters—"aren't we gorgeous!"—deserve a paragraph to themselves. Not only is the speed of their numerous (and outrageous) costume changes amazing, they also make all the costumes themselves and have performed the roles so often that it led to Michael Batchelor (Eugenie) commenting later, "It doesn't feel like Christmas unless I'm wearing a frock". His partner playing Beatrice is Ian Smith who also directs the show.
I have to mention Ieuan Rhys as Baron Hardcastle, a man with a vast string of very prestigious credits to his name. He manages to convey the very embodiment of a fatherly figure, concerned about the welfare of his daughter Cinderella but fearful of the two cruel stepsisters.
Prince Charming is a suitably handsome Stephen John Davis. He began his career with the D'Oyly Carte Opera Company before progressing to numerous musical leading roles and it shows in his singing voice, especially in a particularly beautiful and moving rendition of "Time of My Life". His Cinderella is pretty Catherine Hayworth who is very credible in the role without becoming overly sentimental, and her voice blends perfectly with her Prince.
Stephen Mulhern as Buttons has star billing, as well he might. Not only is he a very popular entertainer, but he works his socks off to make sure that the show goes well and that everyone enjoys themselves. He puts so much energy into his performance that I was astonished the next morning to hear him on Heart Radio, but also to see him presenting live his show 'Sunday Side Up', only one of his many TV appearances.
It is to him we owe the magic side of the show with characters coming, going and switching seamlessly without a hitch, as well as magic card tricks involving some of the audience. He also knows how to milk an exit!
High on the popularity list too is Sid Sloane of CBeebies fame as Dandini. I loved the way he sabotaged the Prince's stately ball with his "Shake the Party Down" and a quick switch to rock 'n' roll.
Some of the jokes are groanworthy, well that's pantomime, and some really funny. There is music and magic to suit everyone, the audience participation is not overdone, and I think I can safely say that it's the best pantomime yet and definitely one to make Christmas even more wondrous and magical.
Reviewer: Sheila Connor