Cinderella
Michael Harrison and Brian Conley
Qdos
The Lyric, Theatre Royal Plymouth
–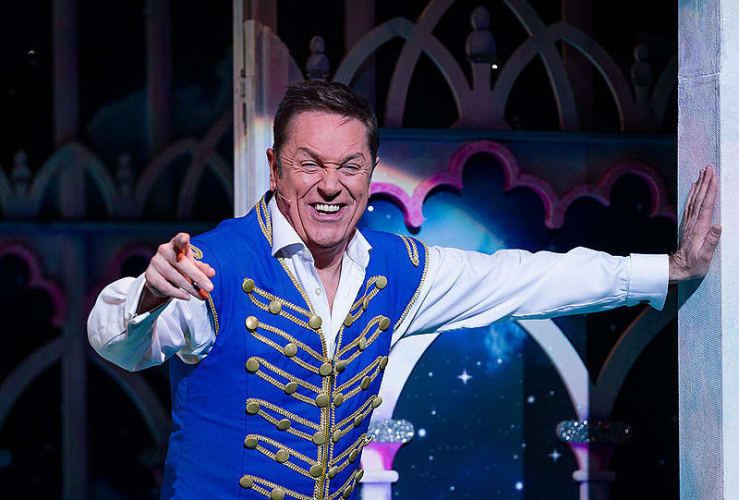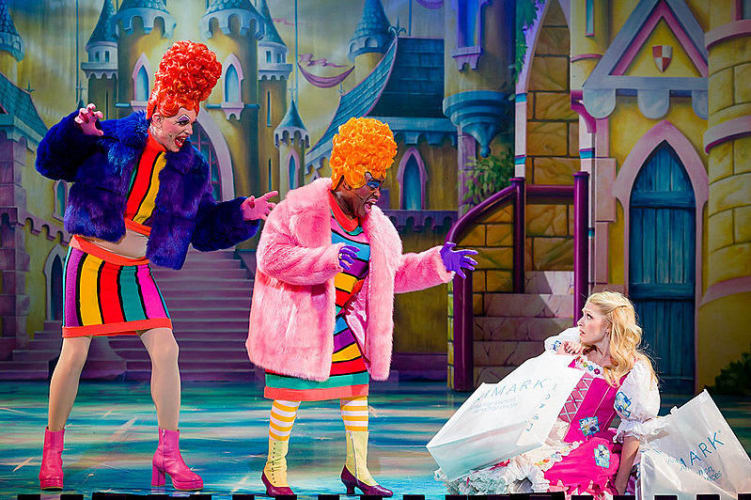 It's the Brian Conley show for Christmas this year in the Fairy Godmother of all pantomimes Cinderella co-written by Conley and Michael Harrison (and with a Conley as assistant director... any family connection I wonder?).
Playing cheeky chappie Buttons, Conley is a consummate all-round entertainer reminiscent at times of Tommy Cooper, Bruce Forsyth and Bradley Walsh but is omnipresent and, although good value, no one else gets a look in.
His slapstick—great falling off the wall de trois with the Prince (Will Richardson) and Cinders (Sarah Vaughan)—is superbly timed, his audience rapport on point and clearly the cast is game for a laugh with corpsing and suppressed giggles galore but the rest of the show has little substance and the script is disappointingly flimsy.
The Ugly Sisters—mismatched Ben Stock and Neal Wright—deliver their stock phrase "aren't we gorgeous?" and showcase Mike Coltman's outrageous costumes but have little opportunity for delivering invective and engendering booing and hissing (the wicked stepmother is missing altogether) while Ed Wade as Dandini has fleeting moments in the limelight and Richardson is a poster-boy cipher prince.
Jenny Gayner (Gillian in The Trail of Gillian Taylforth and Material Girl's Donna) is a saccharine Fairy Godmother wielding her wand to create pumpkin-headed hoofers, glittering ballgown and sparkly shoes while the Ensemble and Theatre Royal Babes do great credit to Elliott Nixon's choreography in a whirl of high kicks, synchronicity and colourful outfits.
But this is a Qdos production, and Qdos does what Qdos does best: superb special effects, lavish costuming and vibrant sets. Few children will forget The Twins FX's twinkly carriage flying out over the stalls complete with ear-flicking horses and the walkdown is a spectacle of pink and glitter.
Well-received by the audience—young and old alike—the panto formula of spectacle, laughter, audience participation and sing-a-long is applied and the standing ovation (admittedly contrived by Conley) says it all.
Reviewer: Karen Bussell