Cinderella
Book and lyrics by Leo Butler, music and lyrics by Robert Hyman
Theatre Royal Stratford East
Theatre Royal Stratford East
–

Listing details and ticket info...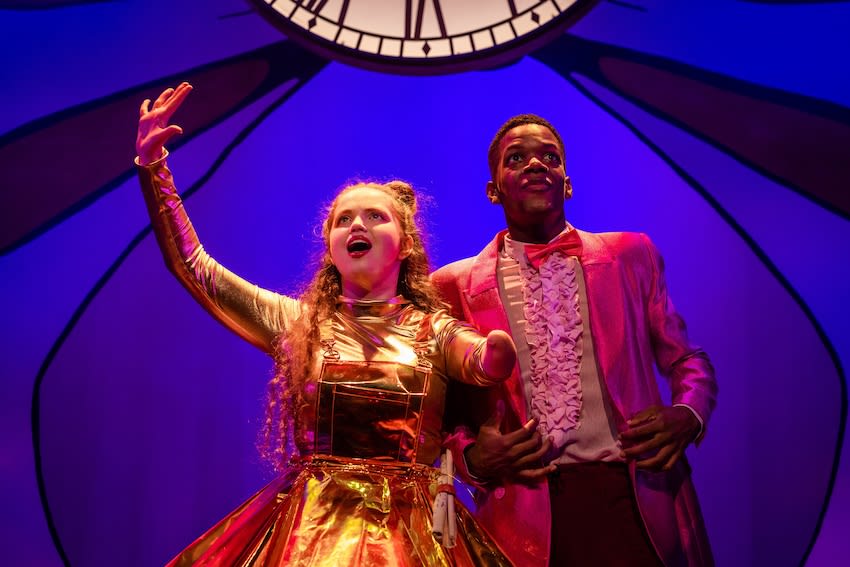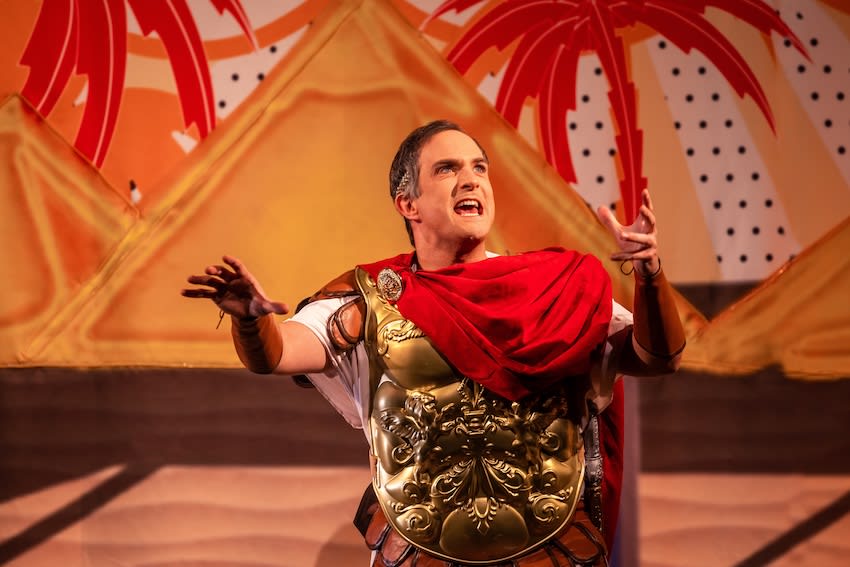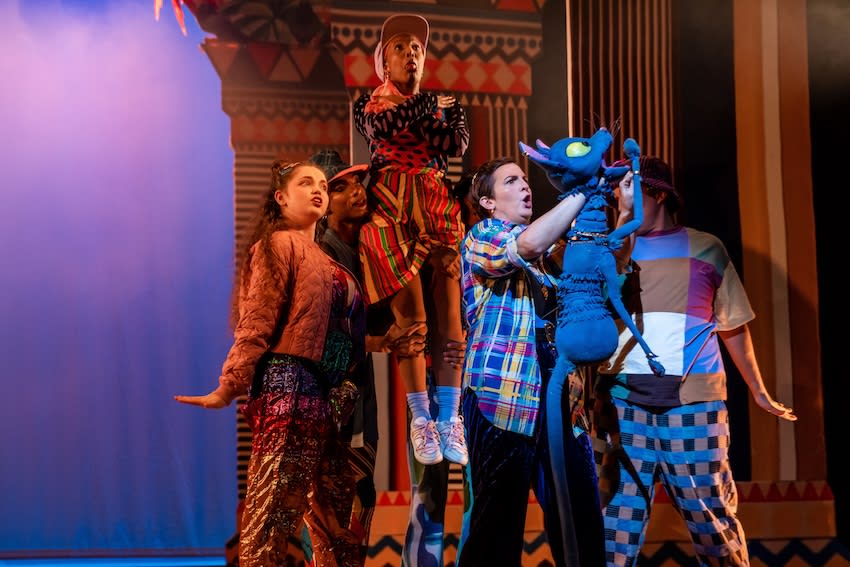 The most familiar version of pantomime favourite Cinderella is Charles Perrault's seventeenth century French telling of this rags to royalty story, but it is a tale with worldwide variations. The earliest, probably at least 2,000 years old, was about a greek slave girl who marries an Egyptian king. Perhaps it was that which inspired the current Theatre Royal version which turns Stratford East into Stratford E(ast)-gypt and transports us to the land of the pharaohs.
This Cinderella was a foundling taken in at the palace by Queen Cleopatra but then consigned to the kitchens by this royal stand-in stepmother. Gracie McGonigal makes her a bright, feisty young woman with a clear voice who, rather than being an underdog, is a positive person who comes up with egalitarian ideas for running the country.
Cleopatra and her daughters Chrishell and Amanza treat Cinderella badly; they are not especially evil and there is no Demon King in this panto, just Caesar who arrives to invade Egypt accompanied by Prince Mark Anthony, but there is a Good Fairy in the shape of Cinderella's Godmummy (the wrapped in bandages kind) and there's a cat, nicknamed Sphinx.
With a cast of just seven (plus a voice-over priest to officiate at the wedding), this is a compact company but, under Director Eva Sampson, it is bursting with warmth and energy. Gigi Zahir's Cleopatra is a drag diva queen, spikily elegant, her daughter Chrishell (Micah Holmes) a strikingly willow drag princess paired with Tendai Rinomhota as her sister. These girls both intend to marry Prince Mark Anthony but he finds Cinderella in the palace basement and, though it takes Godmummy's magic and a song sheet effort from the audience to sort things, a happy ending is certain.
Alex Wadham's Caesar may wear armour but is more fun than ferocious, while Wesley Bozonga's Mark Anthony seems naïvely charming. Kathryn Ford is not only Godmummy but an unreliable soothsayer and, more importantly, plays Sphinx. Fortunately, the whole company sing well and joyful songs bounce the action along and they also line up well in Myles Brown's choreography.
Designer Charlotte Espiner doesn't overload the production with scenery but goes for bold statements that are very effective. Her colourful costumes include stylish gowns for Cleopatra and, intriguingly, feathered ball costumes for Cleopatra and Caesar when they get paired off that feature helmets that, instead of being topped by the cobras of Egypt, carry swan heads. Why? Did I miss a point? Cinderella doesn't get the usual ball gown but instead gets a Golden God outfit that gives her power. The plot sees competition to wear a golden boot instead of a glass slipper.
This fresh take on a very old story makes it unpredictable. Though the storyline isn't always crystal clear, there is plenty of pantomime spirit and warmth with fun of the silly kind laced with some simplistic political humour for the grown-ups. Engineered audience involvement is probably less than usual, which some may find a relief, but there is still a strong rapport with the audience and everyone has a good time both onstage and out front.
Reviewer: Howard Loxton