Cinderella
Brad Fitt
Towngate Theatre and Simon Fielding Ltd
Towngate Theatre, Basildon
–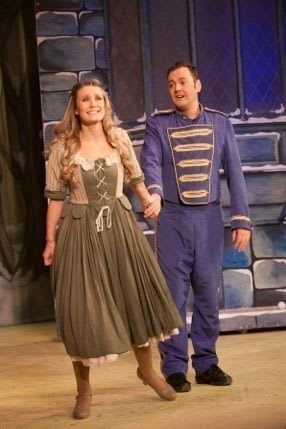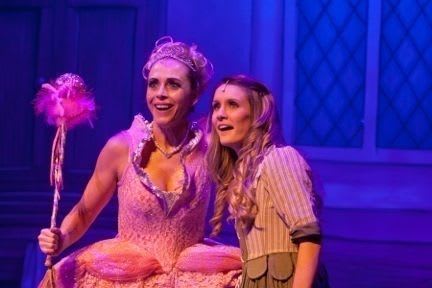 When Simon Fielding first burst onto the Towngate Theatre stage in 2007, little did he know that, eight years on, his pantomimes would become a Basildon institution.
The driving force behind the annual pantomime, Fielding has assembled a strong team of practitioners to help deliver the magic year after year. With Kevin Oliver Jones in his fifth year as musical director, Brad Fitt as the show's writer since 2008 and Sophie Ladds a core member of the cast, the Basildon audience has come to accept the famous four as members of their very own community.
Indeed localisation and topicality are vital for any pantomime and Fitt's script hits the mark, peppered with plenty of Basildon references including a pun-run featuring nearby place names and road signs. Having been referenced as looking like a vulture in Hackney Empire's pantomime, the Towngate goes one step further in having the Ugly Sisters named Nigella and Farage, which only adds to their humour and status as the production's figures of fun.
A beautifully tender prologue kicks off proceedings in which a young Cinderella collects firewood for her father. Isolated and alone, we learn how she misses her mother and turns to her woodland friends for solace.
It is here she first meets her Fairy Godmother, who asks the little girl her name, a foreshadowing of future events. This enchanting prologue brings a sense of vulnerability to Cinderella and makes the impact of her Ugly Sisters' arrival even more distressing having so long wished for sisters of her own and happiness for her father.
Ensuring Cinderella remains happy at all times, Simon Fielding's Buttons is a bundle of energy who brings a smile to every member of the audience from the moment he bounds out onto the stage. Fielding's energy is infectious and radiates across the auditorium with the rest of his cast helping to contribute to the show's electrical buzz.
With the strongest dancers in Pantoland this season, the Towngate's Amanda Truman, Jessica Simmonds, Ella Martine Gauntlett, Martin Harding, Chad Wilder and Fletcher Dobinson demonstrate how integral the ensemble is to proceedings. Each one of them executes Emma Woods and Fielding's inventive and exciting choreography with precision and passion and, rather than merely dance a musical number, each one is thoroughly performed, brought to life bursting with character.
In the role of Dandini, Joe Sleight delivers an engaging performance that puts him centre stage of his scenes and suggests a long and prosperous career ahead of the recently graduated actor. Along with Glyn Dilley as Baron Hardup, the two capture the essence of pantomime performance, never becoming presentational or two-dimensional, but delivering well-developed engaging characters that both entertain and help deliver key aspects of the show's narrative.
Luke Kelly and Rosie Needham make for a perfect pairing as Cinderella and Prince Charming and, as the gruesome twosome, Luke Coldham and Tom Capper as Nigella and Farage exhibit the importance of contrast and conflict in their characterisation to garner both boos and laughs.
With a wave of her magic wand, Sophie Ladds's glorious Fairy Godmother adds yet another string to the talented performer's bow of characters, having last played Cinderella at the theatre in 2008. One of the joys of the Towngate pantomime is seeing the many different guises in which Ladds appears, season after season, this time her comedy fairy.
A production bursting with energy and enchantment, Cinderella is another stunning pantomime full of sparkle and smiles from the Towngate Theatre.
Reviewer: Simon Sladen