Cinderella
Guy Pascal and Jezz Weatherall
Enchanted Entertainment
Tyne Theatre and Opera House, Newcastle
–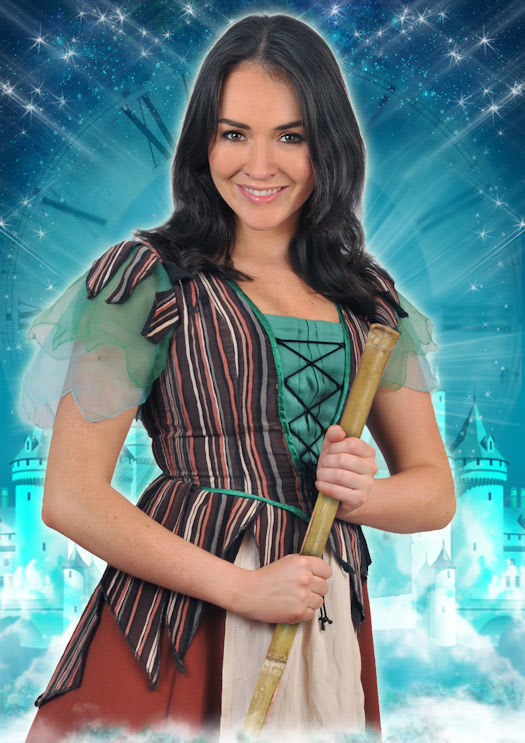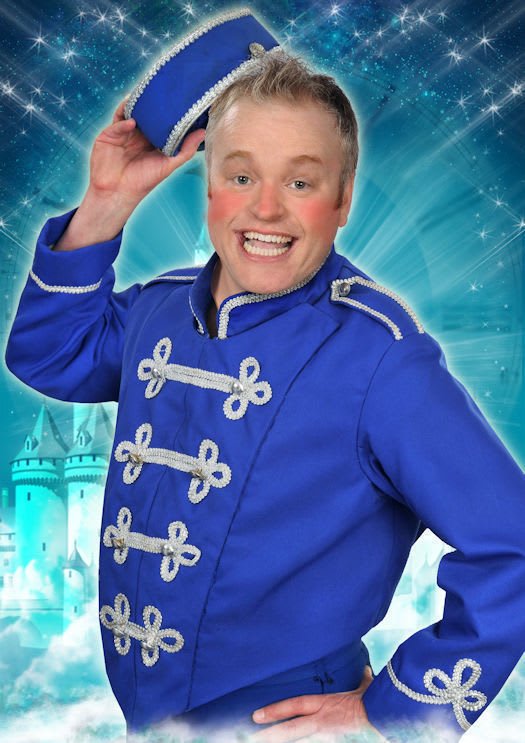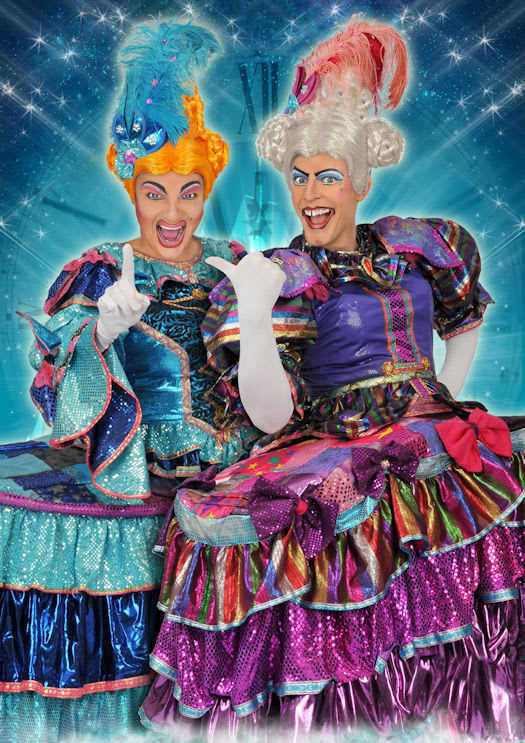 I really love pantos that push the boundaries of the genre, taking an off-the-wall look at the old stories and conventions, but I also love the traditional panto with all its glamour (and would-be glamour—yes, I'm talking about you, Dame Whatever!), its basic (very basic) comedy, its romance (as long as it isn't overdone), its fairy-tale setting and its always lovely and supportive villagers, its audience involvement (at every possible opportunity) and the fact that we know exactly how it's going to end.
So you will understand that it is not a criticism when I say that Cinderella at the Tyne Theatre and Opera House, like Snow White last year, is a very traditional panto. Apart from changes in technology—intelligent lights and continually changing gobos, for example—this could have been any production of Cinderella in the last 40 or more years, even to the appearance at the end of the Transformation scene of the Shetland Ponies, always guaranteed to get plenty of "ohs" and "ahs" from the audience.
There's a live band—rapidly becoming a rarity in this cash-strapped age. Yes, it is only three players (the days of the full orchestra, alas, are long gone) but at least it's live and not just recorded tracks.
And while we're on the subject of music, it's good to see that the Tyne hasn't fallen into the trap of trying to be modern and "down with the kids" by using all modern pop, recognised by the kids but not by the majority of the adults (and no, panto is emphatically not just for kids!). Here we have songs which appeal to all, including "You can't stop the beat", "Don't stop me now", "Nine to five", "I'm in the mood for dancing", "Frosty the snowman" and "Time of my life", known to most sections of the audience (except, perhaps, the youngest) and very appropriate to the moment when they appear.
Booing and hissing, cheering and shouting, "Oh no it isn't" and "It's behind you", and a couple of kids near me were jumping up and down in their seats with excitement—panto audience participation never loses its appeal to audiences. And I have to say that if the woman in the front row who was brought up onto the stage to be insulted by Buttons and give him a kiss at the end of every verse of "The Twelve Days of Christmas" was not a plant, then she deserves free tickets for Tyne Theatre shows for years to come, for she entered into it all with obvious enjoyment!
There's the obligatory take-off scene with the kids shrieking and screaming in frustration that these silly people on stage are not taking any notice of what they're trying to tell them, and this year's jokes released for Christmas from the Old Jokes' Home are of a particularly fine vintage.
It's all very traditional—although "The Twelve Days" is given a Geordie makeover—and the performances are too. Lola Saunders, an X Factor graduate who comes from East Boldon, just a couple of miles down the road from Newcastle, is everything you would expect of Cinders whilst her buddy, Buttons, played by Charlie Richmond in his 10th appearance as Comic in the New Tyne panto, has the audience on his side right from the start. Everyone wants to be in his gang!
The Uglies—Jay Worthy as Ivana and Gavin Ashbarry as Ivanka—dressed to kill in the most outrageous costumes (those walk-down frocks are nothing short of amazing—and revolting!), are among the most loathsome of their breed and the audience love to hate them, whilst Baron Hardup, their and Cinders's father, is given much more character and humour than most by Connor Byrne.
Prince Charming is Jamie Lambert of 2014 Britain's Got Talent winners Collabro, following in the footsteps of his fellow band member Matt Pagan last year. He's the Principal Boy and does what the Principal Boy has to do—and he does it well. His servant Dandini is Lewis Denny from Alnwick, returning for his fourth panto at the venue and having more opportunity to show his comic skills this time than last year.
Completing the line-up of principals is a very glamorous Fairy Godmother in the person of Maureen Nolan who is determined that, no matter what, Cinders will go to the ball!
Great performances from four (two boys and two girls) professional dancers and the Babes, well-choreographed by Kerry Blaskett, along with all the tech which we tend to take for granted because it works so smoothly, are the final pieces that make up this hugely enjoyable and very traditional pantomime from the Tyne Theatre and Opera House.
Reviewer: Peter Lathan