Cinderella
James Tully and James Ellis based on an original version by Nick George
Paul Holman Associates
Worthing Theatres
–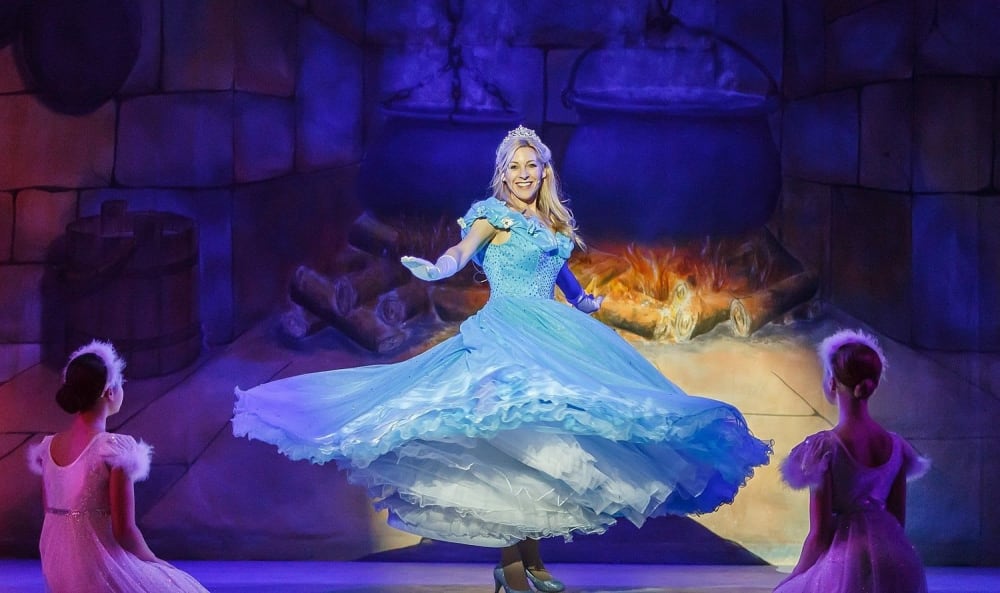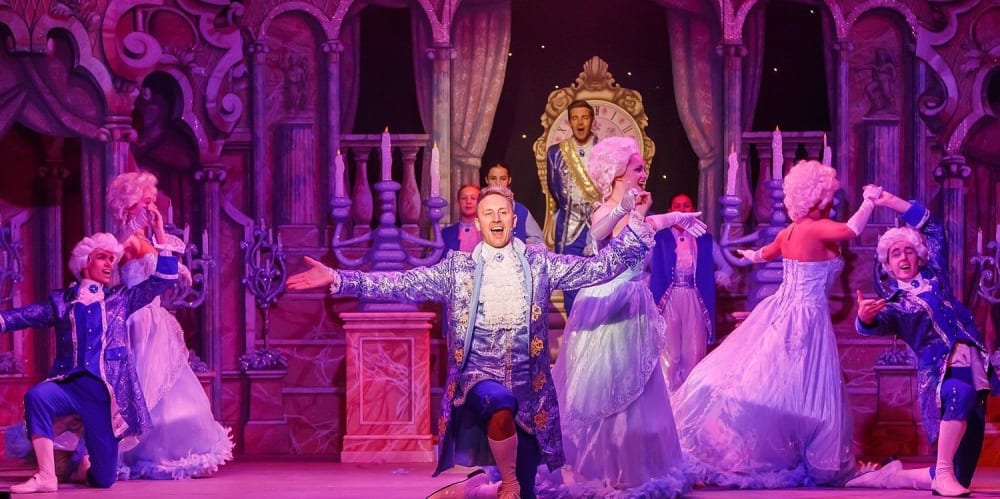 If it is classical panto you are seeking in this season of festive shows, then Cinderella at Worthing's Pavilion theatre will not disappoint. This has all the classic pantomimic twists, tricks and turns and delighted the younger members of the audience.
This is a show full of energy and drive from the cast of strictly dancers, boyband singers and a group of young local performers. Though the script itself is a little loose and songs are sometimes crowbarred into the performance, one can't help but admire the commitment from the cast, all of whom were giving their all in every moment.
The cast is ably led by Naomi Wilkinson in the title role, who is a suitably likeable character and seems to thrill all those youngsters who recognise her from the CBBC shows that she is famed for. I felt that Wilkinson was more comfortable in the acting roles than in some of the songs, though her developing relationship with Mark Jones's lovable Buttons is believable and has the kind of warmth required.
Jones is returning to Worthing after a brilliant turn as Wishee Washie in last year's production of Aladdin at The Pavilion. Jones is a shining part of the cast and really moves the performance on. His connection with the audience was clear throughout and particularly with the younger members of the audience who helped to sing the 'baking song'. Jones seems to be a panto expert, treading that fine line between entertaining the adults and children at the same time.
It is perhaps a little predictable that "Take on Me", the A1 boy band cover of A-Ha's classic, would be used in the performance, given that lead singer Mark Read plays Prince Charming. This is performed with great energy however and would please any fans looking to relive the A1 glory days. Read is indeed very charming and his is another strong performance.
Perhaps the only surprise is the underuse of Strictly Dancer Ian Waite in the role of Dandini. Waite is very funny, with lots of camp throwaway lines, but these might have been complimented by more dancing. There are brief dance moments but I felt like Waite's obvious talent in this area was not incorporated enough into this particular performance. The advertising sells the idea that Waite is starring and I wonder if the script and running time impacted the opportunities for more choreographic content.
This is only a slight distraction though and should not stop you from attending what is a fine professional show, put together by legendary pantomime producer Paul Holman. This is a safe bet and is excellent value for money when compared to some pantos in London and the South East. It was disappointing that there weren't more there to enjoy the experience, though perhaps not surprising on a wet and windswept Worthing on a school night. This was early on in the run, however, and I feel certain that as schools break up and parents seek fun experiences for their young charges, this show will start to get the larger audiences it really deserves.
Reviewer: John Johnson