Cinderella
Simon Aylin
For One from the Heart and QDOS Theatre
Wyvern Theatre Swindon
–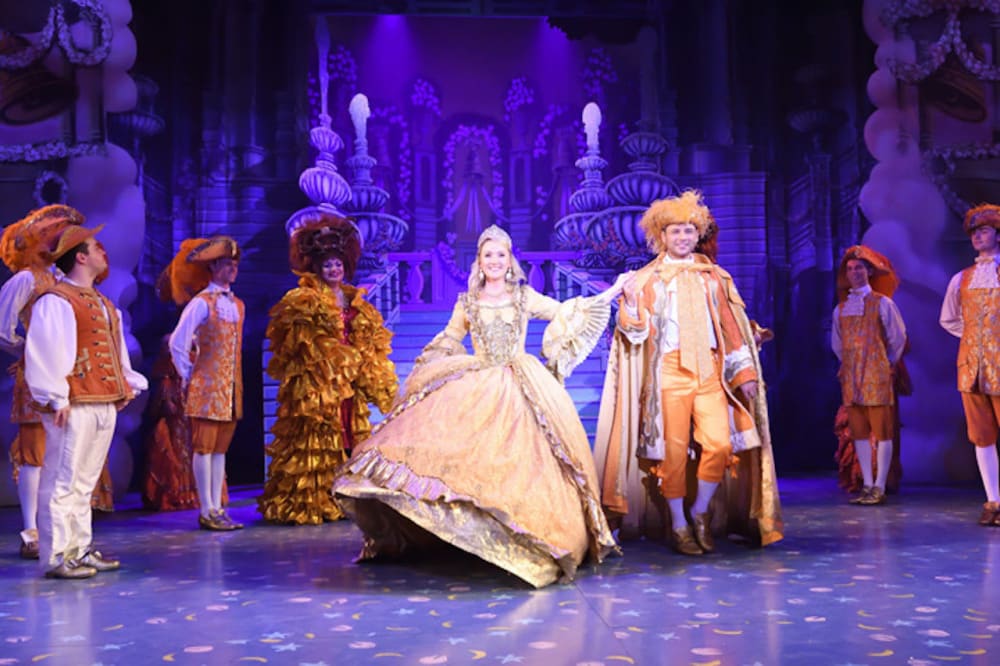 Swindon audiences at the Wyvern Theatre are renowned for the enthusiastic way they embrace and enjoy the annual pantomime. This year's Cinderella, written by Simon Aylin and directed by Christopher Dunham continued this tradition in abundance.
It stars Ryan Thomas, who has left his role as Jason Grimshaw in Coronation Street to play Prince Charming. It's a rather uninspired performance that doesn't appear to sit comfortably on Thomas as he comes to terms with the genre. Perhaps he will settle into the role as the run continues.
By contrast, Abigail Matthews is an exuberant Fairy Godmother who wins the support of the audience as she tries to help Cinderella, the delightful Victoria Farley, fulfil her dream. She is always dashing off to help other pantomime characters including a visit to number 10 Downing Street to assist the Prime Minister delivering one of the funniest topical gags, "Brexit stage right."
As Panto dames, you can get no finer than David Ashley as Brenda and Louie Westwood as Betty. These chav ugly sisters dominate the stage with their outlandish costumes and personality as they quarrel with each other and force poor Cinders to slave away at the whim of the wicked pair.
They give a true tour de force performance as they wind up the audience who consequently boo with equal fervour. They are looking for a husband and picked on Ian in the audience for their special attention—but more of that later.
Dickie Wood is a boisterous Buttons who quickly gets the audience to "join his gang" and protect his "button" on the side of the stage. He creates a wonderful rapport with the audience, lifting the energy level with every appearance.
He is deeply in love with Cinderella but she want to love him only, "as a brother"—cue the sympathy from the audience in prolonged "Ahs."
Cole Dunn is a splendid Dandini with a good singing voice who swaps roles with the Prince in order that he can meet poor Cinders.
There is the most magical transformation scene when the crystal coach is revealed pulled by two real Shetland ponies (my panto wish has been granted).
Back to poor Ian in the audience who is enticed onto stage to play Cinderella complete with wig and the most enormous bra as he is serenaded by Buttons—absolutely hilarious.
There are bags of audience participation, great sing-a-longs, scary skeletons but no slapstick scene which is a pity.
The large talented ensemble of dancers from Laine Theatre Arts work their socks off with slick choreography by Damian Ezarnecki.
Particular mention to musical director Robert Rayner and his band who produce a great accompaniment that keeps the pace sizzling.
With high production standards, beautiful costumes and set, pyrotechnics aplenty and sparkling effects, this is certainly a great way to start celebrations for the Christmas season.
Reviewer: Robin Strapp