Cinderella
Paul Hendy
York Theatre Royal and Evolution Productions
York Theatre Royal
–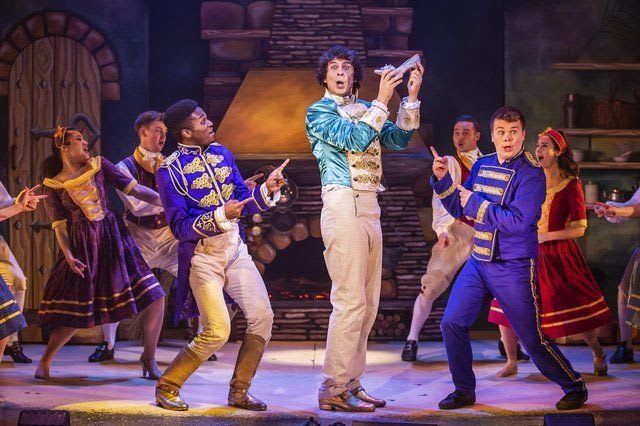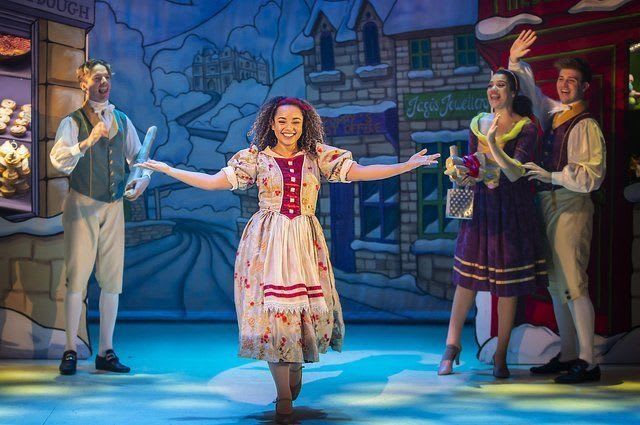 It was lovely to be back at my local theatre's pantomime after the miseries of 2020. I didn't attend last year's The Travelling Pantomime—which delivered festive silliness to community centres all over York—but apparently it was a great success. Cinderella reunites some of the talent from the last year's touring production, including director Juliet Forster, writer Paul Hendy and several key cast members.
There is a lot riding on this particular production. Not only does it need to lure anxious audiences back to the theatre, but it also has to contend with the legacy of Berwick Kaler, who dazzled audiences for forty years as the star and writer of the York Theatre Royal pantomime.
Given all this unfair pressure, I'm pleased to report that Cinderella is very good indeed.
The story of "Cinderella" is thousands of years old, and there have been innumerable variations upon it. Whilst it would be a stretch to call this production "feminist" per se, the titular heroine (Faye Campbell) is more self-possessed than some other incarnations I have encountered and there is no wicked stepmother to contend with. Fortunately—because it would be a dull show otherwise—her two monstrous step-sisters are present and correct in the hideous, motor-biking forms of Manky (Robin Simpson) and Mardy (Paul Hawkyard).
Cinderella contains all the key ingredients you would hope to find in a pantomime. Paul Hendy's script is laced with puns, slapstick, surrealism and self-referential humour. In one of my favourite moments from the show, Mardy struggles to burn Cinderella's invitation in the fireplace and suddenly realises that the front room is in fact a two-dimensional backdrop.
There are strong performances all around, but three stand out in particular. Max Fulham is simply superb as Buttons, managing to steal just about every scene in which he appears. Fresh-faced and full of energy, he shows off a great talent for ventriloquism—his conversations with his monkey companion Gordon are a hoot—and engaging the audience.
Robin Simpson and Paul Hawkyard are delightfully wicked as the Ugly Sisters, particularly during the scenes in which they torment their younger step-sister. Their crowning moment comes during the ball scene where they appear on stage as Tess and Claudia from Strictly Come Dancing, provoking shrieks of laughter from the audience as Manky struggles to see beyond her over-sized fringe.
Andy Day, best known for his work on CBeebies, makes for a charming and affable Dandini, and there is strong work from Faye Campbell and Benjamin Lafayette—both of whom manage to bring life to their frankly bland roles. I must say that I felt rather sorry for them during their big romantic duet because the audience's attention was very much fixed on the two aerialists (Duo Fusion UK) performing acts of acrobatic daring above their heads.
Phil Daniels and Michelle Marden's set designs are traditional yet eye-catching, and Helga Wood's costume—particularly those for Manky and Mardy—are delightful. Hayley Del Harrison's dynamic choreography brings additional energy to the show, and director Juliet Forster keep the momentum going.
I hope that York Theatre Royal's pantomime is a huge success because it would be richly deserved.
Reviewer: James Ballands