Cinderella
First Family Entertainment
Sunderland Empire
(2007)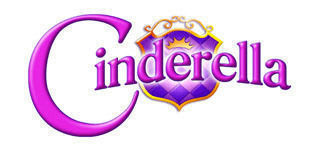 Sunderland Empire has brought back panto this year - its first in three years - with a festive little cracker with stellar pulling power.
For this is no ordinary run-of-the-mill production of Cinderella - this stars a real-life Hollywood legend, no less.
And the man of the moment is all the talk of the town We're talking Mickey Rooney, the same man who has starred alongside the likes of Spencer Tracy, Marilyn Monroe and Judy Garland and was once married to Ava Gardner.
And he's really here at Sunderland, making his panto debut!
He may be 87 and very diminutive but he's still a big shiny star and from the moment he stepped on stage (ably supported each arm by a couple of cast members) he got a huge round of applause from the expectant audience.
To be perfectly honest, he could have stood there and simply grinned and he would have got a standing ovation, he's held in such affection.
But he does far more than that, of course. As Baron Hardup he delivers his lines in some style, tells gags, sings a bit - including a fab duet with his real-life wife Jan Rooney who plays a wonderful Fairy Godmother - and generally adds a generous sprinkling of fairy dust to the whole occasion..
Legendary actors aside, this is a must-see show, with both the cast and the audience having an absolute ball from start to finish.
We have a glam leading lady in the shape of home-grown singing talent Michelle Heaton of Liberty X fame as Cinderella, a very handsome Prince Charming, who also happens to be her real-life husband Andy Scott-Lee, and comic talent in the shape of Les Dennis as Buttons.
And not forgetting, two of the cutest white miniature ponies for that all-important "you shall go to the ball" transformation scene.
There's lots of laughs in this production - the Ugly Sisters, played by Chris Dennis and Richard Pocock, are an absolute scream, and their costumes outrageously over-the-top, as they should be. The inevitable Newcastle versus Sunderland banter was very entertaining and in one scene their OTT black and white gowns 'designed' by Alain Shearer and from the Toon Army boutique, had the audience in fits of laughter
Their comic timing was absolutely superb, as was Les Dennis' who was right on the button with his cute Buttons. He's such a pro and it shows. He had the audience in the palm of his hand from the word go.
Dale Meeks, another local lad, of Emmerdale fame, made for a charming and very likeable Dandini.
With Michelle Heaton as Cinders, the general consensus was that her singing was stronger than her acting skills, and she performed some power-packed numbers - including a lovely duet with her very own Prince Charming.
Not to be outdone, though, Mickey and his wife Jan also did a gorgeous take on the old Fred Astaire and Ginger Rogers number Let's Call the Whole Thing Off.
Everybody left the theatre grinning - my two daughters included, who gave it a massive thumbs-up. This was an evening where you felt like you'd been properly entertained.
Running until 6th January
Reviewer: Katharine Capocci