Circa: Wunderkammer

Circa
Underbelly, Bristo Square
–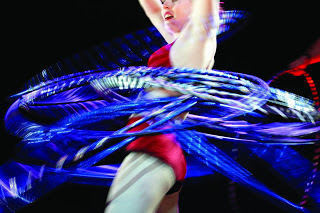 Circa: Wunderkammer, what a mouthful; apologies if that sounds slightly suggestive, although if you had to choose a Fringe cast, this one would make a ideal choice. Flexible, supremely skilled and totally relaxed stripping off onstage, it is a really "charged" performance.
They're not just pretty bodies. Circa has a great show combining acrobalance, dance, hoops, trapeze, all the fun of the circus. There are plenty of circus shows now at the Fringe so what makes this one stand out is their simple approach and cheeky attitude.
The props are kept simple, as are the effects, and the costumes are even simpler and at times practically non-existent. So you focus on the stars, the performers and what they can do with their bodies.
It's fast but, without looking too slick, the performers are very at ease, they joke with the audience, the humour reminds us that these are just ordinary people. This human side to the performers makes the impressive feats all the more intense.
The wow factor is most definitely here, from double shoulder stands—one on top of the other—to two guys dancing up a huge pole. The audience is quite audible with a mixture of cheering and worrying. Being Aussies they, of course, like to get their kit off, a lot, giving the whole thing with the evening wear themed costumes the feel of a debauched night out, a perfect example being the trapeze act.
The women hold their own against the beefy and beautiful men; in fact they're more impressive, a couple of them hiding huge strength in petit figures. Having seen plenty of hula-hooping, this hooping act was quite eyecatching, moving delightfully from graceful to chaotic.
Not just the greatest bodies on the Fringe, but doing the most amazing things with the greatest bodies on the Fringe.
Reviewer: Seth Ewin