Circle Mirror Transformation
Annie Baker
HOME Manchester
HOME Manchester
–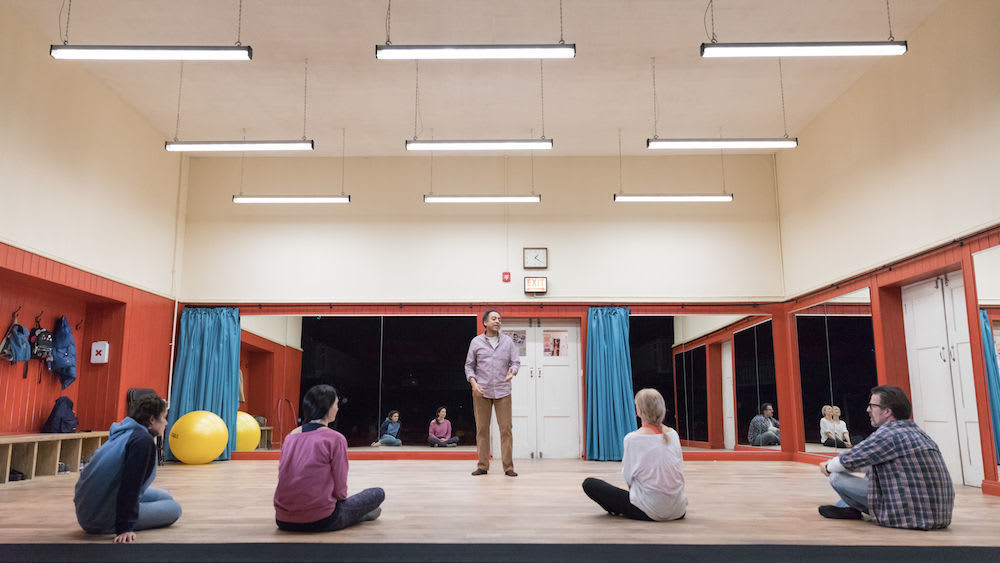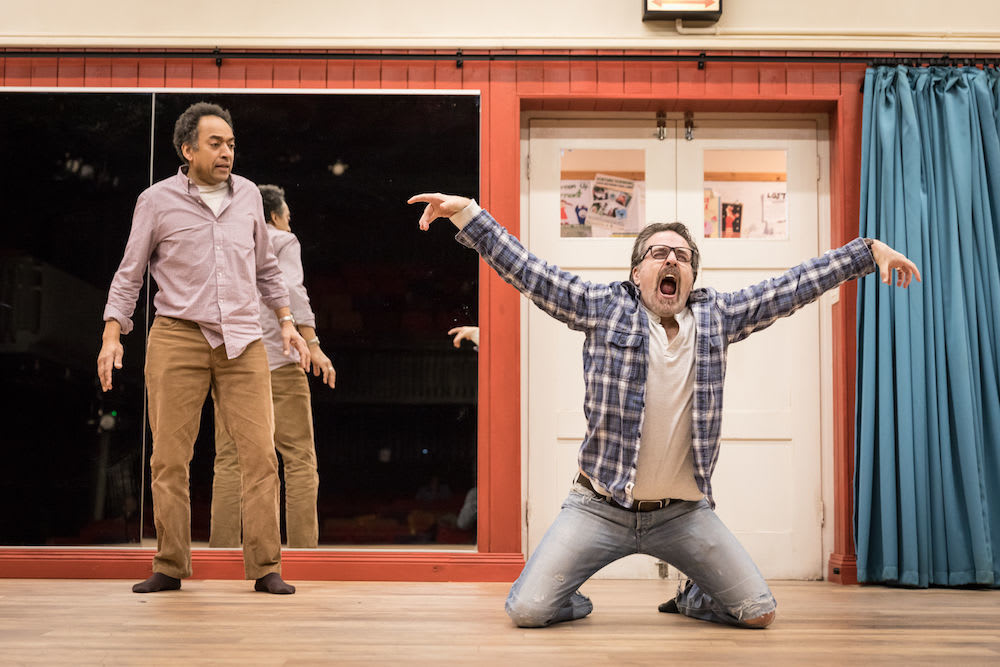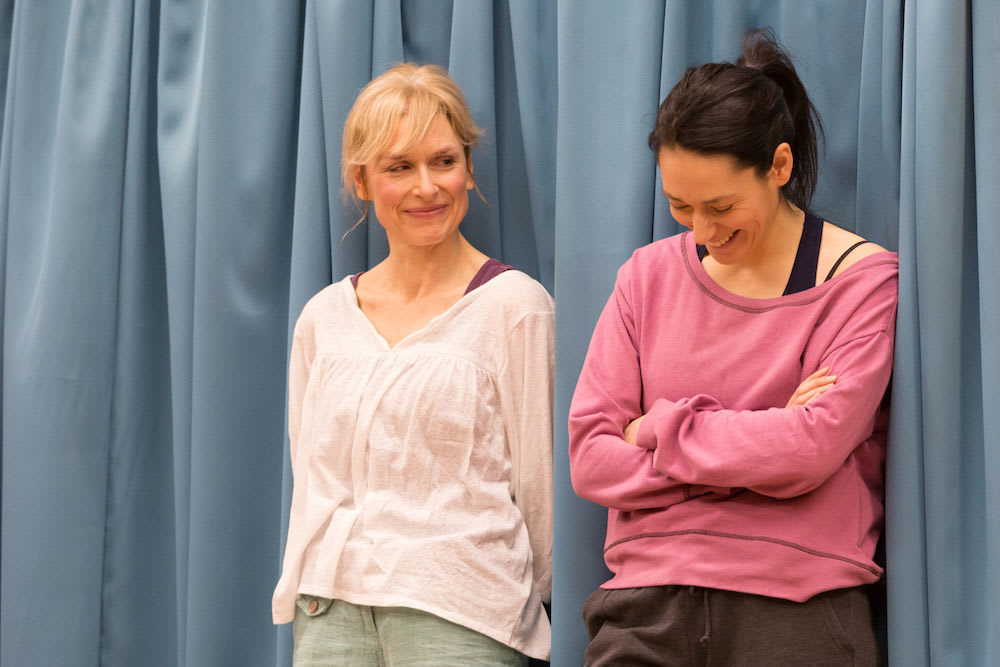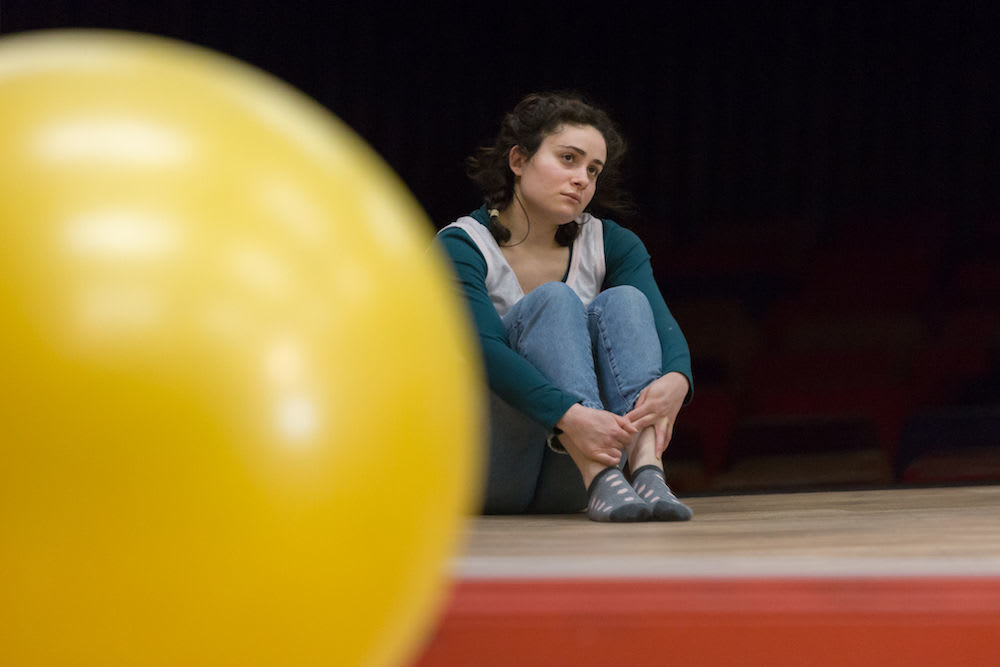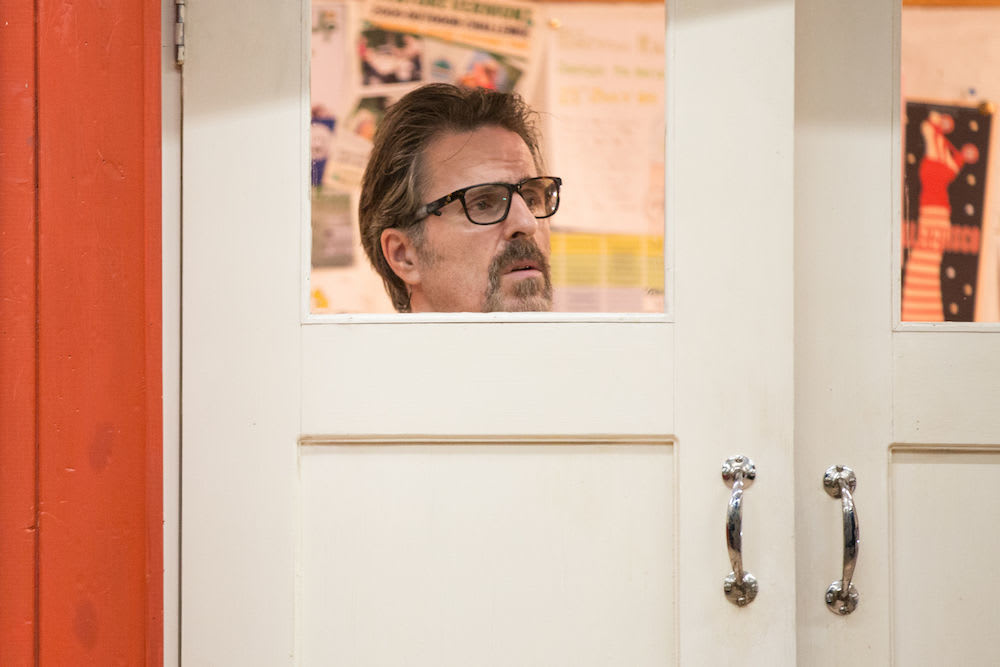 This production comes with an impressive pedigree: a play in the top ten in both the New York Times and the New Yorker from a Pulitzer Prize-winning playwright, a director with an impressive string of credits including the National Theatre and the Royal Opera House and a top quality cast. But with all of that comes high expectations.
The lights go up on a community centre (or center) hall in Vermont where Marty (Amelia Bullmore) is holding a weekly drama class attended by just four people: her husband James (Anthony Ofoegbu), actress Teresa (Sian Clifford), carpenter Schultz (Con O'Neill) and 16-year-old student Lauren (Yasmin Paige). As someone who has taught such classes for more than two and a half decades, I can already see some practical and financial issues here, but I'm prepared to go with it.
The play is a sequence of drama games over several weeks, but this is a very American idea of a drama class (although perhaps not exclusively so) which is more about investigating the 'self' and past traumas than practical skills in performing, with Marty's role straying into the potentially damaging area of untrained therapist. However the exercises are a neat device for the writer to reveal each character's history (each has to give a detailed account of one of the others as though speaking as that person), to investigate their real issues with parents and relationships through role-play and sometimes as a spark to make things happen between characters.
Marty and James come across as a devoted couple, both with interesting pasts. Teresa and Schultz have both had painful separations recently and end up briefly together, but this turns sour quite quickly. Lauren is the odd one out, partly because she is the youngest, but drama teachers will also recognise the one in the class who loyally turns up every week but seems reluctant to get involved in anything. Lauren tells Marty eventually that she joined the class because she is auditioning for her high school production of West Side Story. She says she joined the class because "I thought we were going to act." Marty responds, "we are acting."
But they aren't. While the exercises she uses are used in actor training and rehearsals, Marty uses them more to try to get them to confront their personal problems than to equip them for performing. Well-meaning as she may be, she is quickly out of her depth and loses control of her little group, with consequences to herself personally. When she asks them to write down a secret they've never told anyone before to be read out anonymously by someone else in the group, while in a class of thirty there would be a chance of remaining incognito, you know that in a group of just five people this is going to spark trouble.
The performances across the board are perfectly measured to deliver this hyper-realistic dialogue with its lengthy pauses and unfinished sentences effectively with characters that are finely detailed and completely believable. Bijan Sheibani gets the subtle variations in pace just right.
But is this the hugely original and ground-breaking play it's cracked up to be? Well, it could be said that it combines the community performance class comedy of Stepping Out with the deeply personal confessional aspects of A Chorus Line, but without the music. The dialogue is well-observed and well-constructed in a play that wears its manipulative dramatic devices proudly on its sleeve, despite its appearance of naturalism.
Walter Meierjohann in the programme calls Annie Baker "a Chekhov for our times." Well, there's certainly some element of the apparently inconsequential dialogue adding up to more than the slight plot seems to suggest, but I'm not convinced that there is anything as big as the crumbling edifice of the Russian aristocracy lurking beneath the surface.
However this is perhaps as good a production as you may see of a play that may not say very much but says it with a great deal of style and humour in an entertaining hour and three quarters.
Reviewer: David Chadderton