Circles
Rachel De-lahay
Birmingham Repertory Theatre
Tricycle Theatre
–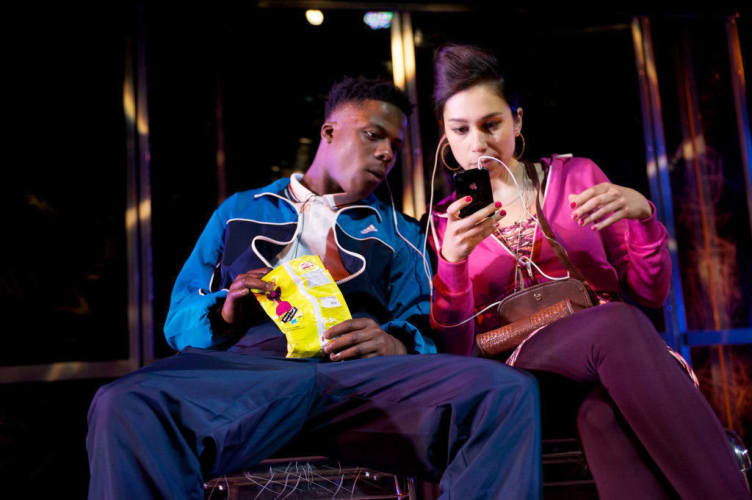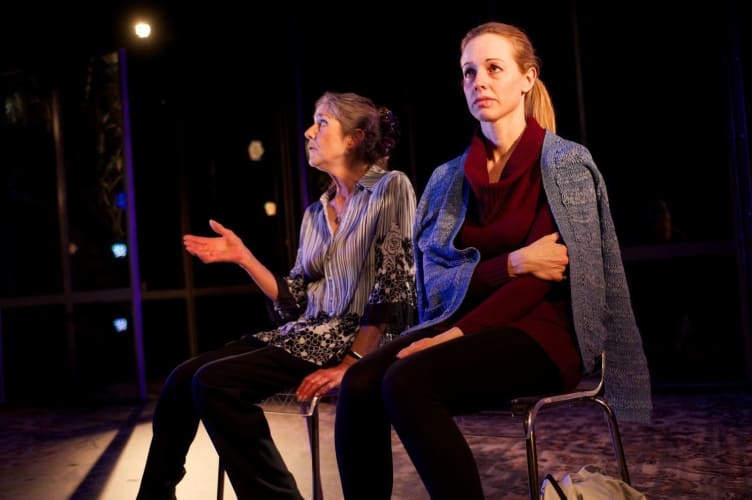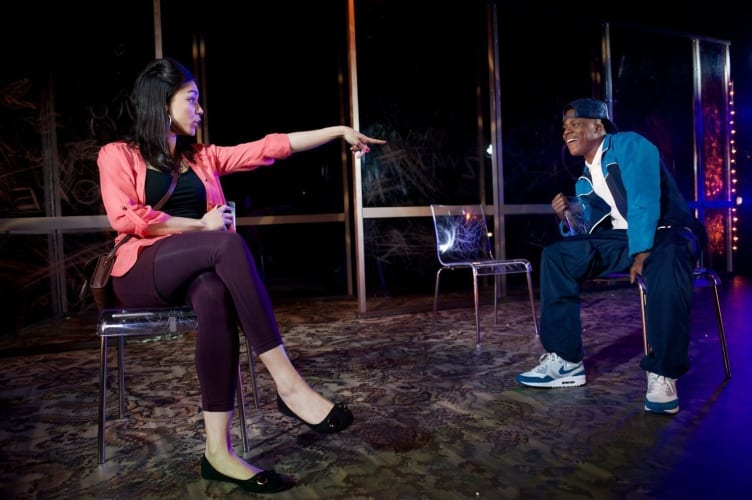 The set for this new play from award-winning playwright Rachel De-lahay presents a stylish but now vandalised bus shelter, its glass panels covered in scratched graffiti, as are the Perspex chairs that form the show's furniture.
It is designer Bob Bailey's rather obvious metaphor for the damaged world in which its characters live, not a realistic setting for action which takes place on one of Birmingham's number 11 buses and in a modest home in city suburb King's Heath.
The number 11 route (the longest in Europe until recently overtaken by one in Coventry) circuits the city and is known as the Outer Circle. It is on it that bright teenager Demi (Danusia Samal) rides around to kill time and escapes cares, including perhaps her ex-boyfriend. It is there that young Malachi (Toyin Omari-Kinch) spots her and sets out to impress, shooting a line as he chats loudly on his mobile.
It is then, much to his discomfort, that his phone rings, revealing his posing. It's his mum. Demi may play indifferent but she still notices where he gets on and when he uses a different stop. Though she's marked down Malachi as someone who wouldn't know where the library was, he does play chess with his St Lucia-born mother.
Tessa Walker's production makes no attempt to simulate bus seating but relies on the dialogue to establish location. Just moving the chairs changes the setting for the interwoven scenes between mother and daughter Phyllis (Janice McKenzie) and Angela (Sarah Manners). These fluid transitions create an overlap between the two pairs with characters sometimes remaining within the shelter or behind it hinting at a relationship that is not at first apparent.
Angela is a battered wife, seeking temporary refuge with her mother, and it is soon clear that her pill-popping, pain-ridden mother had a similar history. Is young Demi part of the same pattern? Malachi certainly thinks her face looks swollen. Is this another repeated pattern circling through the women of a family?
Circles takes an unsentimental approach that puts some very real people on the stage, brought vividly to life by this cast. It blends anguish with humour and perhaps an element of hope that circles can be broken.
Like the dramatist, I grew up in Handsworth and knew that Outer Circle route but things have changed since my day and, though McKenzie's accent and even her head gestures seemed very familiar, some of the youngsters' dialogue was less penetrable.
I suspect non-midlanders might miss a little but that won't affect the impact of the play when delivered with such strong performances. Having opened in Birmingham Rep's studio theatre, Circles will continue its tour after playing the Tricycle.
Reviewer: Howard Loxton