Circus 1903

The Works Entertainment and Fiery Angel Entertainment in association with Senbla
Royal Festival Hall
–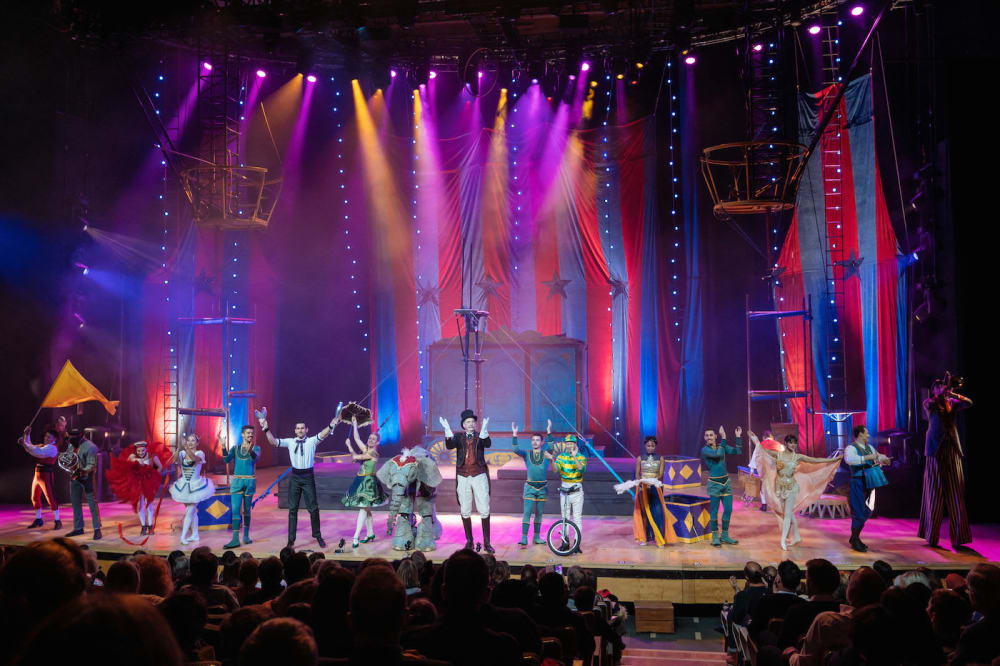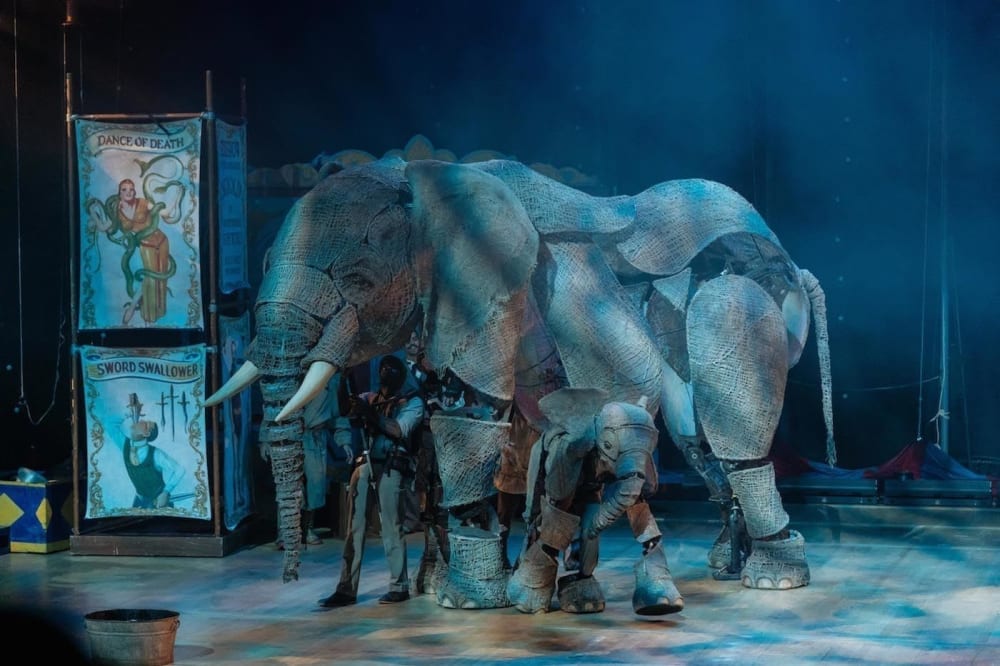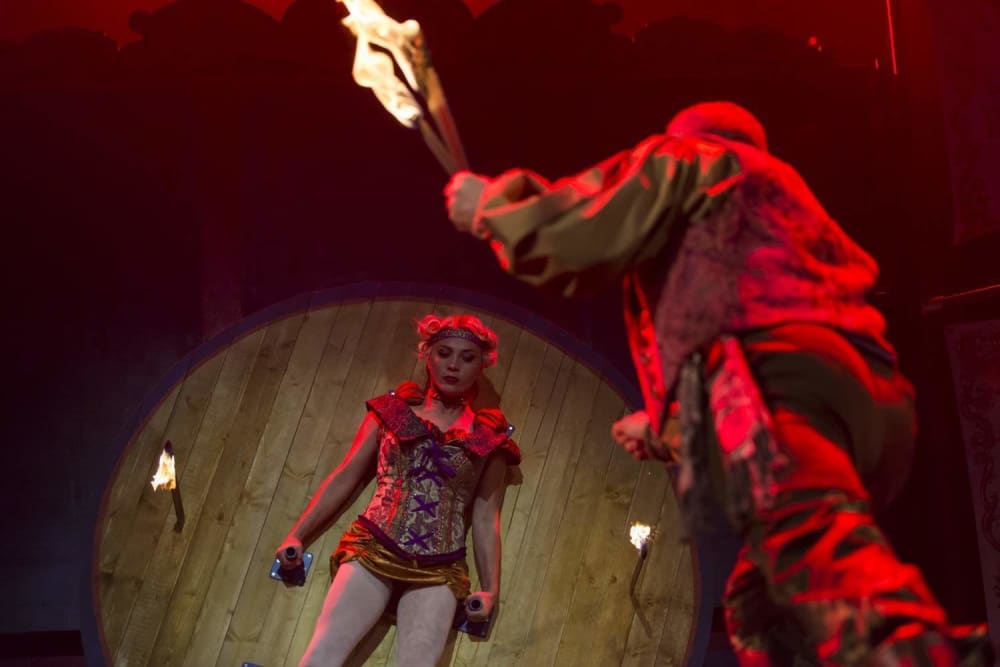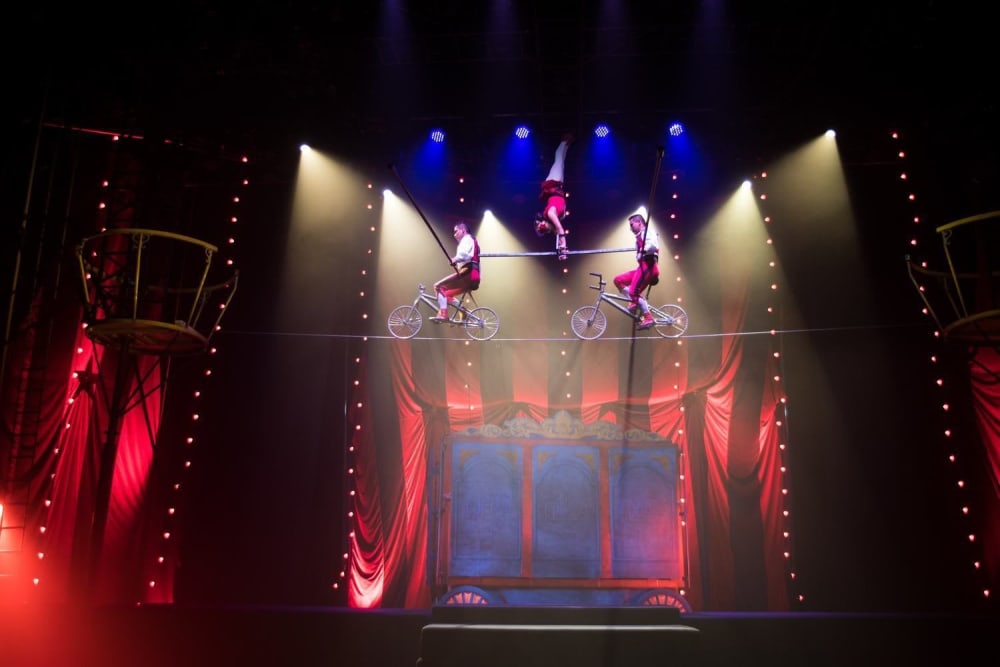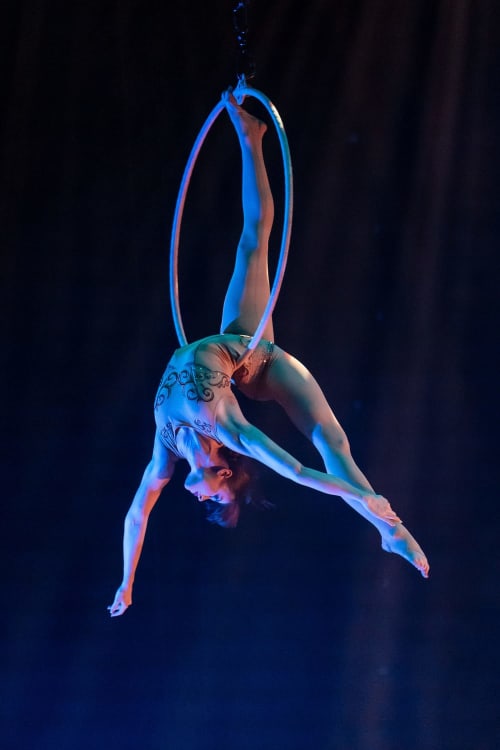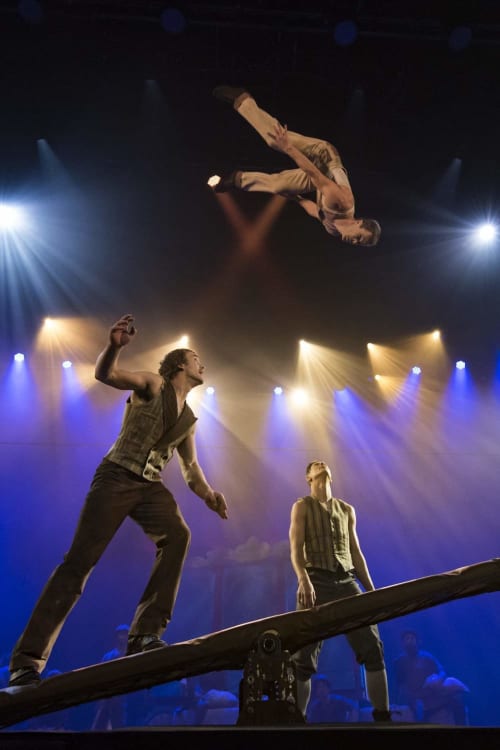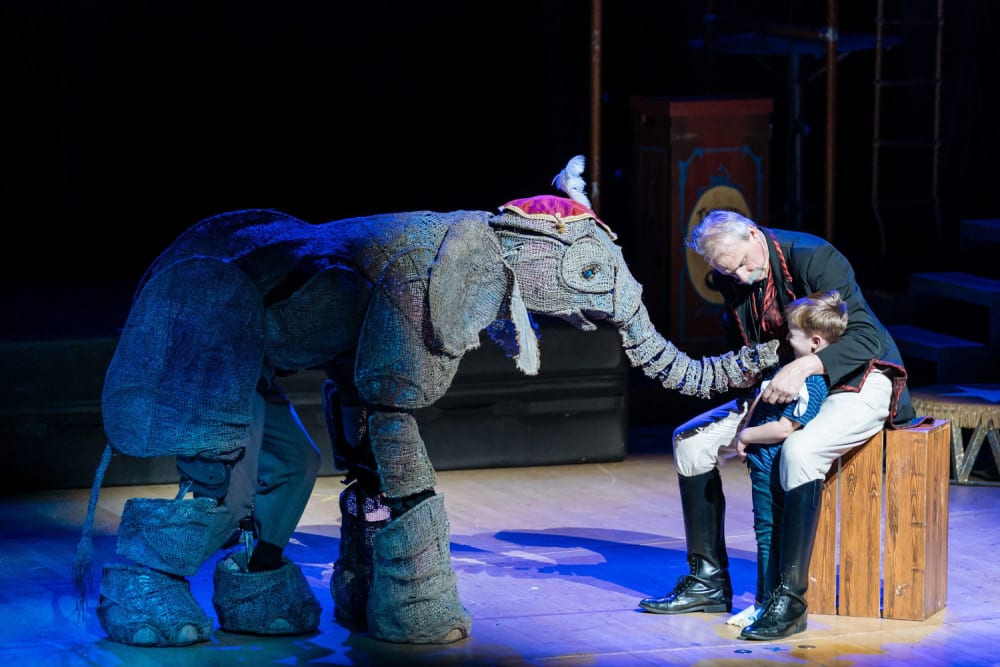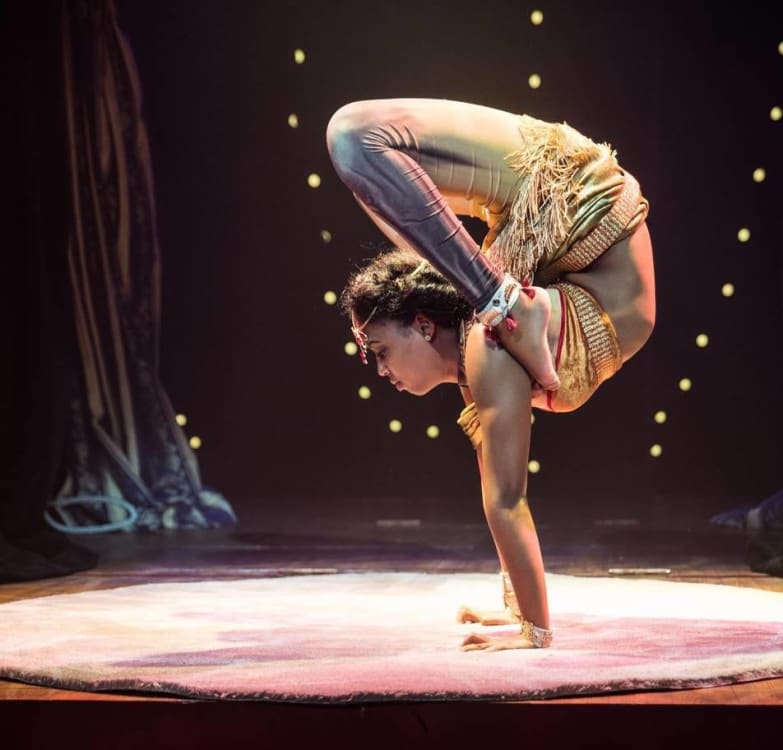 Circus 1903 seeks to recapture the spirit of the Golden Age of Circus, of the great touring circuses of the Ringling Brothers and Barnum and Bailey with no sawdust ring and for an age when wild animal shows are frowned upon. There are none of the equestrians on galloping horses with which Astley created his circus nearby on the Southbank 250 years ago, no lions and tigers not even a performing dog. Instead, Circus 1903 features giant puppetry with a colossal mother elephant, Queenie, and her calf Karanga, the addition of a different set of human skills to add to the physical feats on display from the rest of the company.
Though director Neil Dorward employs the skills of designers Todd Edward Ivins and Angela Aaron and lighting by Paul Smith to enhance the spectacle and add to excitement, Circus 1903 has a much more earthy atmosphere than Cirque de Soleil extravaganzas, its performers circus artistes not fantasy figures.
Ringmaster Willy (David Williamson) is out in the audience doing card tricks before the show starts and then introduces the opening sequence, which brings on the whole company as roustabouts driving in the giant pegs that, in the old days, would have secured the Big Top in a sequence that segues into the three Flying Finns on a teeter board, bouncing each other higher and higher as they somersault heavenward. As often throughout the performance, the rest of the company stay on stage, adding energy to the atmosphere.
Next comes a perilous balancing with Michail Sozonov teetering and turning on stacked tubes and double cones followed by Serge Huerico exhibiting another kind of balance riding a bicycle forward and in reverse, facing the wrong way and with feet and hands never where you'd expect them.
Traditional sideshows aren't forgotten but presented in a jocular manner, including a snake charmer whom the snake has already swallowed. They lead into contortionist Senayet Asefa Anare who manages to look lovely even with limbs in positions that seem quite impossible.
Alfredo Silva comes next, using a whip to remove a rose from the lips of his partner Aleksandra Kiedrowicz before she is placed centre-target for his knife-throwing act that builds to a blindfold finale. Aleksandra is also an aerialist: as Lucky Moon, she performs graceful acrobatics in the suspended lyra ring.
The first half ends with the elephants, mother Queenie looking on as her calf is encouraged to balance on a podium. The puppetry is impressive and they are likely to prove a favourite with many of the young audience.
The second half features the Lopez brothers Johan and Jonatan in a high-wire act, not just walking the wire but riding bicycles along it, then, with two bikes and a bar laid on their shoulders, Maria Jose Pontigo performing upon it. There is dazzling juggling from François Borie and a remarkable act called Les Incredibles in which Marcella Collares is swung by Olavo Rocha Muniz from a fixed position in ways we are more used to seeing in trapeze work.
In this animal-free circus, there's an intriguing item billed as The Training of Wild Animals. They turn out to be a handful of children, audience recruited by ringmaster Willy. One of them gets to meet elephant calf Kanaga and rename her (Peanut was my night's choice). If you thought clowns were missing, they also come from the audience but it would be too much of a spoiler to tell what happens.
The puppets apart, this is a fairly typical all-human circus bill but its excitements are heightened by the ensemble staging and the contact with the audience and just occasionally that little deliberate tremble that reminds you it could go wrong and makes you appreciate just how skilful these artistes are.
Reviewer: Howard Loxton